Are you looking for car registration in New South Wales but not sure what costs are involved?
Below is a guide to the average costs of NSW car registration, including what factors influence the price, plus other fees you may face in the process of registering your vehicle. We'll also reveal some ways you may be able to save money on your registration. Remember, registration of a vehicle is a legal requirement before the road is permitted on public roads.
How Does Your Car Insurance Compare?
Take a look to see if your policy provides value for money when stacked up against 50+ providers.
How is the cost of your NSW car registration calculated?
According to the New South Wales Roads and Maritime Services, the cost of car registration in NSW depends on the following factors:
Type of registration
New:
You may need to apply for a new registration if:
You buy a new vehicle that has never been registered
You buy a used vehicle that is unregistered
Your registration has been expired for more than three months.
Renewal:
In NSW, the Roads and Maritime Services will send a registration notice in the mail a few weeks before your registration expires, detailing how much it will cost to renew and how you can pay. You must renew your registration on or before the due date for it to legally be on the road. The Roads and Maritime Services said you must ensure you have an up-to-date CTP (compulsory third party) insurance policy and have your vehicle inspected (generally required annually if the car is older than five years) before you can renew your registration.
If you're considering car insurance policies, the comparison table below displays some of the policies currently available on Canstar's database for a 30-39 year old male seeking comprehensive cover in NSW without cover for an extra driver under 25. Please note the table is sorted by Star Rating (highest to lowest) followed by provider name (alphabetical) and features links direct to the providers' website. Use Canstar's car insurance comparison selector to view a wider range of policies.
Type of vehicle you're registering
The cost of your registration will differ depending on the body type of the vehicle. The vehicle types listed on the Roads and Maritime Services website are –
A car, station wagon or small bus
Light goods vehicle
Light trailers
Motorcycles
Purpose of use
If you plan to use your vehicle for business purposes, for example as a taxi, limousine, Uber or rental car, then the cost of your registration will generally be greater than if it is used for private purposes. This is because vehicles used for business purposes attract a higher vehicle tax. This tax is included in the cost of your registration.
Market value/purchase price of vehicle
According the NSW government, you will generally have to pay stamp duty on your motor vehicle when you're registering a new vehicle for the first time or transferring a vehicle's registration to another person. Stamp duty is the tax paid on the application documents required to register a motor vehicle in NSW.
The amount of stamp duty payable for your vehicle in NSW is based on the market value or purchase price of your car (whichever is higher). The stamp duty is then included in the cost of your registration. In other words, the higher the value or purchase price of your car, the more you will pay in stamp duty, which will push up the price of your registration.
There are a number of circumstances where you may be able to apply for an exemption from having to pay your vehicle's stamp duty. Stamp duty does not apply to registration renewals.
Tare weight
Roads and Maritime Services uses the tare weight of a vehicle to determine the amount to charge for motor vehicle tax. This motor vehicle tax is included in the cost of your registration. The more your car weighs, the higher the vehicle tax and therefore the more expensive your car registration will be.
According to CarsGuide, the tare weight is the weight of an empty standard vehicle with all of its fluids (oils, coolants) but with only 10 litres of fuel in the tank. To find the tare weight, check your vehicle's manual or look for a stamped plate either located inside the frame of the driver's door or on your engine.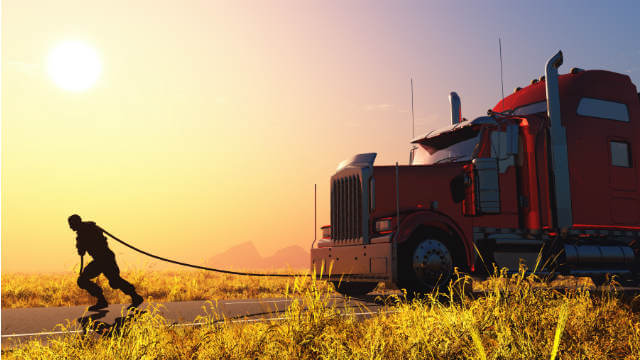 Registration period
When registering a vehicle, you generally have a choice around the amount of time you want to pay for. These are:
Light vehicles: 6 or 12 months
Heavy vehicles: 3, 6, or 12 months
Please note: A vehicle with a total mass of over 4.5 tonnes is considered a heavy vehicle. Vehicles below this weight are considered light.
How much does car registration cost in NSW?
Costs will differ based on the factors outlined above.
For a list of approximate costs for the registration of a car in NSW, at the time of writing, see the tables below.
New registration
Car, station wagon or small bus – for private use
Tare weight

Registration period (months)
Market value/purchase price ($)
Small(975kg)
Medium(976 – 1154kg)
Large(1155 – 1504kgs)
Extra large(1505 – 2504kg)
6
10,000
$489
$506
$534
$614
6
15,000
$639
$656
$684
$764
6
20,000
$789
$806
$834
$914
12
10,000
$629
$664
$719
$880
12
15,000
$779
$814
$869
$1030
12
20,000
$929
$964
$1019
$1180
Source: Roads and Maritime Services NSW, 2019 – Registration Calculator
Registration renewal
Car, station wagon or small bus – for private use
Tare weight
Registration period (months)
Small(975kg)
Medium(976 – 1154kg)
Large(1155 – 1504kgs)
Extra Large(1505 – 2504kg)
6
$142
$159
$187
$267
12
$282
$317
$372
$533
What is included in car registration fees in NSW?
The fees for a new registration are made up of four components:
The vehicle registration fee
The motor vehicle tax
Plate fee
Stamp duty
The fees for registration renewal comprise of the vehicle registration fee and motor vehicle tax.
Other potential fees
There are other potential fees involved in the registration of your car that you may be required to pay, depending on your circumstances. At the time of writing, these may include:
Registration transfer fees
Transfer fee within 14 days of acquiring the vehicle: $34
Transfer fee after 14 days of acquiring the vehicle: $155
Registration cancellation fee
Cancel registration fee: $30
Replacement certificate of registration
Other plate fees
Replacement plate fee: $47
Special number plates: varies depending on style and content (see myPlates for more information)
Note: The fee for new plates is included in the cost for a new car registration
Safety checks and inspections

Pink slip: $42 (light vehicle)
All light vehicles (passenger cars) more than five years old require a safety check (called a pink slip) each year before you can renew your NSW registration. Your registration renewal notice will state whether you need this safety check. These checks must be performed at an Authorised Inspection Scheme station and results will be sent to the Roads and Maritime services electronically.
Blue slip: $66 (light vehicle)
All unregistered light vehicles (passenger cars) need a blue slip inspection before they can be registered in NSW. This includes vehicles:
where registration has expired more than three months ago
that have been brought into NSW from interstate or overseas
that have no number plates
that were written-off, but have now been approved for re-registration
that require adjustments in their registration records because something about the vehicle has changed significantly, such as a new engine
that need defect notices cleared.
This inspection report verifies if an unregistered vehicle is safe and it meets design and identity standards. The result of this inspection is usually sent to the Roads and Maritime Services electronically and is valid for 42 days.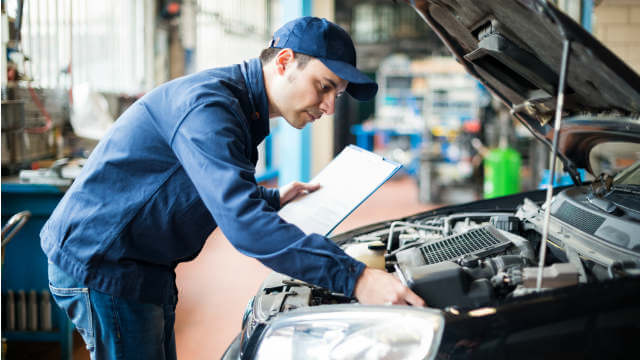 CTP Insurance
Compulsory Third Party (CTP) or Green Slip car insurance is a type of car insurance that protects drivers against compensation claims made if you were to kill or injure someone in a road traffic accident. You cannot apply for or renew a NSW registration until you have purchased CTP insurance. Most insurers send your CTP insurance details to Roads and Maritime electronically so they are aware of your purchase when you apply for registration.
The period of cover of your CTP insurance policy must match your registration term. For example, a 12-month registration requires a 12-month CTP policy.
Prices for CTP insurance will vary between insurers, so it's a good idea to compare prices and features of each policy before making a decision. The State Insurance Regulatory Authority (SIRA) has an online calculator you can use to get a CTP quote comparison for all NSW providers for the most common vehicle types and circumstances.
How could you save on your registration in NSW?
You may be able to save on your vehicle's registration fees by considering the following:
Opting for standard rather than special number plates (personalised).
When purchasing a new registration, you will have to pay for plate fees. Standard plate fees are generally cheaper than personalised versions.
Those who may be eligible for a concession include – pensioners and war widow(ers), fulltime carers, totally and permanently incapacitated (TPI) ex-service people, and primary producers (a person or incorporated body who cultivates their own or someone else's land for their own benefit).
A registration rebate of $100 may be available to first- and second-year apprentices registered with the NSW Department of Education and Communities.
And if you haven't purchased your vehicle yet, you could consider the following:
Purchasing a vehicle with a smaller tare weight.
The lower the tare weight of your car, the less tax you are required to pay, which potentially means a cheaper registration.
Purchasing a lower-value vehicle.
Lower value cars cost less to register than those of a higher value.
Purchasing an energy-efficient vehicle that qualifies for the lower tax category.
Certain energy-efficient vehicles are now eligible for lower tax, meaning owners of these vehicles pay less tax when registering. Lower taxed vehicles must meet certain criteria to be eligible for this energy-efficient category. This criteria is outlined on the Roads and Maritime services registration fees page.
Cover image source: Taras Vyshnya (Shutterstock)
Thanks for visiting Canstar, Australia's biggest financial comparison site*
---