A recent Senate inquiry has revealed that the price of car insurance premiums can be influenced by seemingly innocuous factors such as car colour and marital status.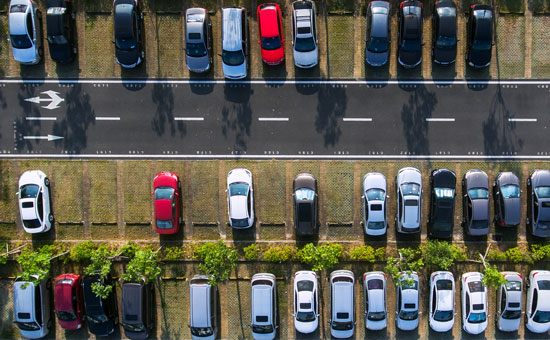 The Senate inquiry into general insurance in Sydney last week was told that consumers who buy white cars or purchase their insurance in the morning are more likely to have lower premiums.
This could be down to the fact that white cars are easier to see in dim lighting than dark-coloured cars.
Conversely, drivers of black or red cars were charged more for their premiums, as behavioural studies suggest that they are a greater risk.
Time of purchase was also a large talking point, with Allianz Communications Head Nicholas Schofield telling the Senate hearing that customers who purchase their policies in the morning have a "better claims experience".
"Ultimately that means the market will probably price for that," Mr Schofield said.
The influence of marital status on premiums still hasn't fully been revealed; however, more and more consumers are being questioned about their status when using online quoting engines.
Inquiry member, Senator Nick Xenophon, believes that combining these formerly unknown items could have been driving premiums up for many customers for years.
"If you are a single male, own a red car, and buy your insurance late at night, you're pretty much stuffed," Xenophon said.

Why is there an inquiry into car insurance?
The Senate inquiry is examining the transparency and competition between insurers, and determining whether there is a need for a comprehensive comparison service such as the government already has in place for health insurance.
The insurance industry has indicated in the past their opposition of such a service, as many of the major insurers look to avoid participation in current third-party comparison websites.
Furthermore, it is believed that a comparison website would focus upon price, which the insurance companies believe would provide a sales channel for smaller providers.
Senator Xenophon asked the Insurance Council of Australia whether a comparison website focussed upon value would more helpful for consumers when comparing policies.
CEO of the Insurance Council, Rob Whelan, suggested that a comparison website based around value could benefit consumers, while also suggesting that an industry comparison service may be more effective than a Government one.
"If the industry is deeply involved in doing that, then it's a possibly that we are able to do something far better than it exists today," said Mr Whelan.
The hearing also heard reports about 'red-lining' practices and the legality of 'kickbacks' for strata management.
Red-lining is the process whereby certain streets or areas subjected to a red line or red dot that entirely excludes that area from insurance coverage.
Whelan also agreed to investigate what was going on with strata management companies in greater detail.
More is set to be announced after the second hearing in Melbourne on Thursday.
If you're considering car insurance policies, the comparison table below displays some of the policies currently available on Canstar's database for a 30-39 year old male seeking cover in NSW without cover for an extra driver under 25. Please note the table is sorted by Star Rating (highest to lowest) followed by provider name (alphabetical) and features links direct to the providers' website. Use Canstar's car insurance comparison selector to view a wider range of policies.