You might think it's too soon to be thinking about Christmas – but for a retail business, it's never too early considering we're approaching the busiest time of year for consumer spending.
Give your retail business a Christmas boost with these handy tips.
The festive season is a money-making machine for a vast number of retail businesses, and it's a time for many stores to be at the top of their game to capitalise on customers while they're at their most generous. As a bit of an indication of what's to come, last year the Australian Retailers Association (ARA) was expecting more than $48.1 billion to be spent by Aussie shoppers in retail stores over the Christmas trading period.
Retailers generate such a large chunk of their annual revenue during the Christmas period that many of them wouldn't be able to survive without it. So with that in mind, how can you, as a retailer, make the most of it?
Making sure you're fully stocked and providing the best quality customer service is a start, but there are some extra methods you can adopt to ensure Santa Claus delivers a healthy profit to your business. Here are our 5 top tips for boosting your Christmas revenue.
Top tips for retailers this Christmas
Many people cringe when they see Christmas displays in some stores as soon as September – supermarkets certainly come to mind! But it can pay to start early and send the message out that your store will be the place to shop for gifts this season.
Presenting customers with gift ideas sooner can help them budget their festive spending in advance, before returning to your store as planned to make a purchase. It also gives people the option of buying gifts nice and early, rather than leaving it until the mad rush a few days beforehand.
Starting earlier also ensures your business is well prepared, with a strong Christmas strategy planned out in advance. Even hosting a fun event like Christmas in July can get people in the frame of mind to splurge on gifts – although we wouldn't recommend leaving the decorations up for six months!
2. Take advantage of hungry shoppers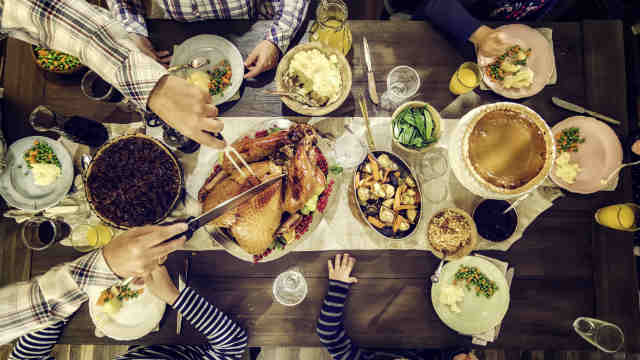 During the festive season, people tend to let go of their eating inhibitions and indulge their taste buds and stomachs with treats. Some call it "getting into the spirit of Christmas", taking a break from their usual eating routine before returning to the standard diet and health kicks come January. And as a business, this is a tradition that can be monetised upon if you go about it in the right way.
We see it every year – businesses like Woolies and Coles displaying fruit mince pies and Christmas hams at front-of-house, and it's not a bad idea. By selling food in stores or organising cooking demonstrations, businesses can take advantage of the Christmas spirit and sell more 'seasonal' foods.
There's so much good food on offer during Christmas, so why not use that to your advantage to give your business a bit of a boost? Even if it's something as simple as putting out a few baked goods, it all adds up!
3. Think gift baskets, hampers and bundles
Beautifully packaged, Christmassy bundles of goods can be big sellers, with customers willing to fork out big dollars for the convenience. Bundles and hampers are a great way of diversifying the risk of a recipient not liking their gift – since the bundle contains a range of items, you're almost guaranteed to include something for everybody. Putting all your gifts into one basket is, ironically, a very good idea.
What's more, there are many people out there who would happily pay for the convenience of not having to wrap their gifts. You could be surprised by how much more money a well-wrapped Christmas bundle might fetch.
4. Offer gift cards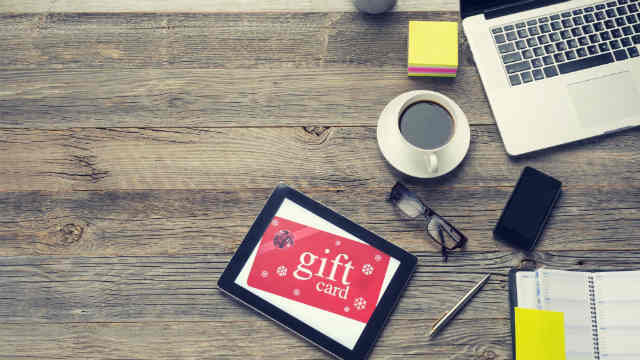 There will always be people who struggle to select gifts for others, and we all know a person who it's impossible to shop for. That's why gift cards are so popular, even though there's generally a divide between those who like receiving them and those who don't.
During the gift-giving marathon of Christmas, gift cards conveniently located at the counter can be some of the most reached-for items. A business can profit from making customised gift cards for their store because it locks in revenue – no matter what the recipient chooses, you've already made the sale.
Also, since gift card values don't usually match the prices of goods (typically selling for round numbers such as $25 or $50), customers may end up spending more in-store than the value of the card because they don't want to waste any of the money on it. Even if they don't manage to spend it all, your store still makes a profit. For these reasons, gift cards are a win-win situation for retailers.
5. Create a good online presence
If they don't already, traditional bricks and mortar businesses should really consider having an online presence, especially during the festive period. Online stores are popular with people trying to avoid the perils of shopping centres in the lead up to Christmas, such as the huge crowds, hopelessly filled car parks, monotonous carols, and screaming children.
Not surprisingly, many people would rather shop from the comfort of their own home and have their purchase delivered to their door. By having an online store, a business opens itself up to thousands of dollars in extra revenue during the silly season.
Consider sending out a Christmas special offers email or uploading holiday-themed posts to your social media pages. Including Christmas themes as part of your online marketing helps maintain your business's relevance to consumers, and tells them that you are proactively engaged with your customers. Here are our best tips for small businesses using social media.
6. Offer complimentary gift wrapping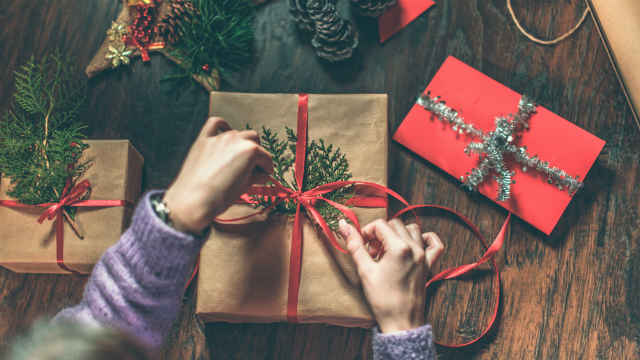 Nothing shows the effort and thought put into a present like a well-wrapped gift, but not everyone is particularly artistic or even has the time to wrap all their presents. This is where your business comes in.
Offering complimentary gift wrapping is a gesture many customers will appreciate. A few bows and decorated paper can go a long way to boosting customer satisfaction and improving the chances of a customer returning to your store next season.
Even having the option of a paid gift wrapping station is better than nothing! You might find your customers will be willing to pay the extra buck for the convenience factor, which simply adds more revenue to your retail business.
7. Reward customer loyalty
Loyal customers who spend big at your store, or continue to return time and again, should not be forgotten at Christmas time. There are a few things you can do to reward customer loyalty, or at least let them know you are grateful to have them visit your store:
Send out a Christmas card to your loyal customers. This is a personal touch that will be appreciated and remind your customers this is a good store to shop at. You might even consider taking the opportunity to advertise upcoming sales or give them an exclusive discount.
Guarantee speedy, or at least secure, delivery for your VIP customers. For customers placing last-minute orders, free next-day delivery is bound to be received well and will hopefully see them return to your store.
8. Host exclusive pop up stalls and sales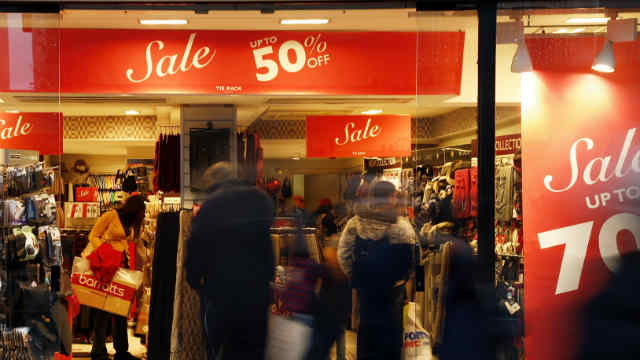 This tip might apply particularly to online stores, because giving your customers a chance to try on or view items in person is a good way to secure a few more sales. Hosting pop up sales around Christmas time is always a big hit, and making the event exclusive to a certain group of customers or a limited location can add a bit hype.
Early access to seasonal sales or offering special discount codes are also a good way to keep customers interested in your brand while taking advantage of the 'bargain hunt' season. Shoppers don't want to be spending huge amounts on Christmas presents, food and decorations – why not make it a bit easier for them?
9. Be festive and polite
Nothing sets the tone of Christmas time like the odd festive greeting and jolly vibes. Get your staff on board to be as cheery and helpful as possible while your customers continue their mission to find the perfect gift. You don't want to be the ones adding stress!
A "Merry Christmas" greeting or "happy holidays" can add a personal touch to your business during the silly season, and ensures your customers leave feeling a little happier.