The latest data on SME confidence from Westpac is showing that the 2017 Federal Budget has had little-to-no impact on the overall confidence of the sector.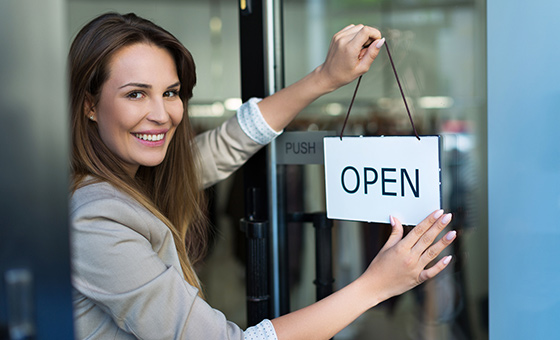 The Westpac-Melbourne Institute SME Index is a monthly report that takes a look at the economic and financial wellbeing of small and medium sized enterprises (SMEs).
June's Index reveals that, despite a general expectation that this year's Federal Budget would have an impact on SME performance, overall SME business confidence has been relatively unaffected.
Overall confidence in June was down by 2.3% since March, hitting 97.6 – however, this represents a 17% improvement from this time last year
Most SMEs (62%) expect the Budget to have no impact on how their business performs over the next 12-month period
Of the remaining 38%, it was a 50-50 split between those who expected a positive impact from the Budget, and those anticipating a negative impact to their business performance
Budget measures not sufficient to boost SME business confidence
It's a surprisingly lukewarm outlook from Australia's small- and medium-sized businesses, considering the fact that the Budget contained a number of policies designed to help SMEs.
Westpac Senior Economist Matthew Hassan noted that "the muted response to the Federal Budget is somewhat disappointing, particularly given several measures specifically aimed at boosting SMEs".
Measures related to SMEs in the Federal Budget included:
A planned reduction of the corporate tax rate from to 27.5%
A 12-month extension to the $20,000 instant asset write-off scheme
Funding of $300 million to reduce red tape
A new $1.5 billion Nation Skills Fund
The former two measures were viewed by SMEs as being the most beneficial to business performance, having approval rates amongst surveyed SMEs of 31.1% and 12.4% respectively.
The latter two measures were not expected by business owners to have a tangible impact on the business performance of their SMEs.
SME business confidence by state
June's Index also found that surprisingly, SMEs in Western Australia had the sunniest outlook for the quarter, with overall sentiment increasing by 37.9% to 110.9%.
Hassan described this as "a surprising and encouraging result", since "Western Australia has been the state hit hardest by the mining downturn".
"The rise in confidence over the last quarter could reflect a long awaited improvement in business activity," he added.
SME Index movements in other states were as follows:
Queensland – Up by 7.5% to hit 105.7
South Australia – Up by 7.6% to hit 101.4
New South Wales – Down by 0.1% to hit 100.7
Victoria – Down by 23.9% to hit 80.6
Hassan noted the significance of Victoria's fall in SME confidence, saying that "evidently, something has rattled SMEs in Victoria with expectations for future conditions markedly weaker than in other states".
"Victorian SMEs reported markedly weaker reads on sales and profits compared to their peers in the other major eastern states," he said.
Credit: iStockphoto | PIKSEL