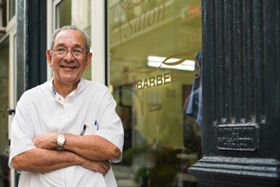 Despite the myriad of challenges that small businesses can face, new research commissioned by American Express as part of November?s Shop Small campaign reveals that operators still believe owning a small business is worthwhile and 60% of small business owners would recommend the experience to others.
"The results of this survey confirm that small business owners are passionate about what they do, and value the customers they serve every day," said Jason Fryer, Vice President of Small Business Services at American Express. That?s despite the current economic conditions and, for some, lack of financial reward.
So what is it that makes operating a small businesses a compelling career choice? Of those who would advocate to others, the main benefits cited were:
A greater level of self-satisfaction. According to the research, approximately 70% of advocates said that being your own boss provides a greater level of self-satisfaction than being an employee.
The feeling of accomplishment. 66% of advocates have a feeling of accomplishment from running their own business, with 62% of total respondents considering that they offer superior customer service to their big business counterparts and 49% considering that they offer superior expertise.
Greater freedom. When self-employed the cliché that "the buck stops here" has a very literal meaning. For those who relish a challenge and a sense of being in charge, this can be very compelling.
Being paid for something you love. A reassuring 55% of advocates stated that an important benefit of running a small business is the ability to earn an income from something they love doing.
For all the often-documented challenges of running a small business, it may be that owners are correct in encouraging more Australians to join them, with an annual survey conducted by the Australian Psychological Society (APS) finding elevated stress levels in the workplace in 2013.
The Stress and Wellbeing in Australia in 2013: A state-of-the-nation survey revealed that current stress is having at least some impact on the physical health of 75% of Australian workers and the mental health of 68% of workers. "Since commencing this annual survey in 2011, we've seen a significant decline in workplace wellbeing in just two years and almost half of working Australians (47%) rated issues in the workplace as a source of stress," said Professor Lyn Littlefield FAPS, Executive Director of the APS.
Still, before making the leap to self-employment it may be worth noting the importance of being satisfied with passion in the absence of financial reward, with only 7% of total survey respondents recommending small business ownership for the money that you can potentially make.