The state of business confidence in Australia in the new financial year 16/17: Sales are down, conditions aren't great, but businesses are pretty happy overall.
What with the uncertainty of the recent Australian Federal election and the surprise Brexit decision, you'd be excused for thinking business confidence would be down and staying down across the nation. But after a brief dip, business confidence has returned to above average and is consistent with long-term levels – and that was before the recent cut in official cash rate that will hopefully stimulate the economy as well as reduce business borrowing costs.
How Australian businesses say they are doing
According to the latest Roy Morgan Business Confidence survey, business confidence is up to 119.5 points, an increase from May 2016 (111.9) and the monthly average from 2010 to the present (116.7). It's still nowhere near the peak of 136.3 points in October 2013, but it's definitely positive.
More than 1 in 3 businesses say they are doing better financially than they were this time last year.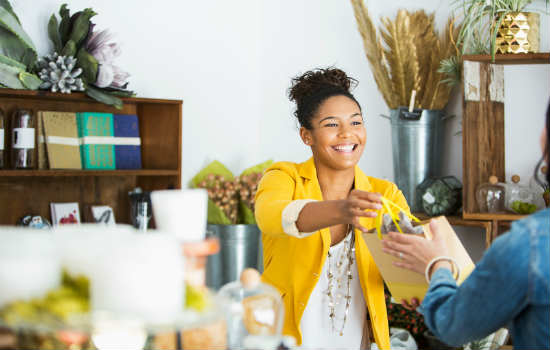 35% of businesses said they are better off financially than they were this time last year, while 28% said their business was worse off. And a reasonable number of business owners are optimistic about the future, with 43% saying they expect the business to be even better off financially this time next year, and only 15% expecting to be worse off.
Will the next 12 months be a good time to invest in the business? 57% say yes to investing; 34% say no, it's a bad time to invest.
How does Australia compare to the rest of the world? The OECD's Business Confidence Index (BCI) shows that we are in the middle of the pack when it comes to the Western world. Business confidence in Australia has been decreasing overall from February 2016 to June 2016 according to the OECD's measures.
How Australian businesses feel about the economy
Roy Morgan's latest poll found 52% of businesses feel that the Australian economy has good times ahead in the next 12 months, while 41% say bad times are coming round the bend. When the timeline stretches to the next 5 years, Aussie businesses are more optimistic, with 59% expecting good times and only 32% expecting bad times.
NAB's measure of Business Conditions is up to 12 points – the highest it has been since the GFC, and well above the long-term average of 5 points.
Surprisingly, NAB's survey found Retail was the only industry to report negative business conditions in June 2016. And the drop is dramatic – from +13 points to -7 points. It seems those end of financial year sales may not have brought enough feet through the door this year.
According to the March 2016 quarterly Sensis Business Index data, business confidence among small and medium businesses remains strong at 35 points, compared to 28 points this time last year. However, perceptions of the economy were quite negative. More than twice as many businesses thought the Australian economy was slowing (35%) than those who thought it is growing (13%). 55% said they think it is standing still.
"Given recent events on global stock markets and with Australian unemployment on the rise, it is not surprising to see that only 13% of businesses think the economy is growing."
– Sensis Chief Executive Officer, John Allan
Consumer behaviour as of EOFY 2016
NAB's Quarterly Australian Consumer Behaviour Survey released in July 2016 shows consumer anxiety has been falling steadily each quarter for the past year. Consumer anxiety is now the lowest it has been since 2013, and well below its long-term average.
So why have businesses reported negative business conditions, with not enough sales coming in, especially in the retail sector?
According to the latest retail sales figures released by the ABS for May 2016, sales were up by 0.2%, which should have been a good lead-up to EOFY sales in June. But when we examine which industries did well, it becomes clearer – food retailing, cafes, takeaway food, and "other retailing" rose by 0.3% to 1.4%, whereas department stores saw no growth in sales and clothing, footwear, and accessories fell by -1.2%. People might be busy and eating on the run more, but discretionary spending appears to be down.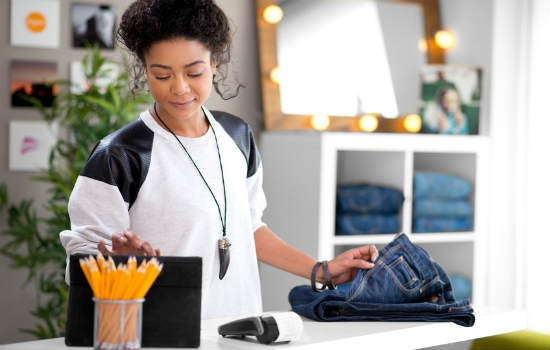 Retail Council Chairman Peter Birtles says the Council is "disappointed" the Federal Budget has decreed it will take a decade to reduce the company tax rate, as this delays the flow-on benefits to consumer behaviour. As a sector which employs more than 1.25 million people and contributes around 4.5% of Australia's GDP, retail could benefit from a higher rate of economic growth.
Time for a sale?
The low retail spending might be just the impetus some small business owners need – to sell!
Nearly 2 in 5 of the small business owners indicated an intention to sell their business in surveys for The Economy of Shopping Small Report by American Express. Possible reasons including concerns about financial stability (73%), attracting new customers (79%) and retaining existing customers (78%).
"The very existence of Australia's stoic small business sector is under threat. A large majority of small business owners surveyed said financial stability was a concern heading into the future. This concern will also have a big impact on the local communities small businesses serve, in terms of the emotional and physical benefits they provide."
– The Economy of Shopping Small Report, American Express, 2015
For businesses where our high business confidence levels override low sales, it may be time to look for new ways to boost business. CANSTAR has some general tips for making the most of ongoing sales here, and tips for engaging your local community better.