What type of business credit card would your business benefit from?
ABS statistics show that in 2013-2014, 93% of businesses in Australia applied for some form of credit ('debt finance'), including business credit cards, and 84% of applications were granted. As of April 2016, Australia has $41.5 billion wrapped up in commercial loans and business credit cards (ABS, 2016).
So how do you know whether your business needs a Low Rate, Low Fee, Rewards, or Frequent Flyer business credit card?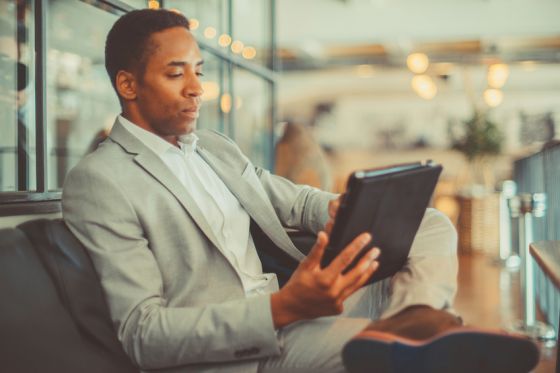 Warning: Business vs. personal? It's business!
Before we go any further, we need to point out that there is a vitally important legal issue at stake.
Some businesses assume that because their business activities are small, or they don't spend much on their credit card for business purposes, that they can get away with just using a personal credit card. This is actually prohibited by card issuers in Australia, and a business can get into big trouble with their credit card lender for using personal credit for business purposes.
The most likely consequences of using a personal credit card for business use are that either the credit card provider will cancel the card without warning, or that the cardholder will not be able to earn rewards for their business spending.
Canstar strongly advises that every business follow the law by using a business credit card for business purchases.
Features to look for in a business credit card
Businesses can use a Standard, Low Rate, or Low Fee business credit card for making business transactions and paying it off every month, or as a short-term cash flow option instead of applying for a business loan.
Business credit cards make it easy to separate your business transactions from your personal transactions, which cuts a lot of stress out of filling in a BAS at tax time.
There are many different features that may be attached to a business credit card. These can include:
Personal, joint, or several liability for transactions – so you can make the business account holder liable for transactions on all cards, or you can make the business and each cardholder liable to repay transactions on each card
Individual credit limits for each card, and/or an overall credit limit for the business credit account
Monthly itemised statements for each card's activity, and for the business's credit position overall
Rewards programs redeemable for business flights, gift vouchers, or other rewards
Free travel insurance on many rewards cards
Online functionality to make tracking your account easy
Variable interest rates
Interest-free days
Annual or monthly account-keeping fee
Traps to avoid in a business credit card
According to the Canstar database as of 27 June 2016, interest rates for business credit card purchases are between 9.99% and 20.24% depending on the type of card you choose. The average interest rates on offer at the time of writing are as follows:
Interest Rates on Purchases
for Business Credit Cards
Business Credit Card – Without Rewards
Minimum
Average
Maximum
9.99%
13.95%
17.74%
Business Credit Card – With Rewards
Minimum
Average
Maximum
10.35%
18.55%
20.74%
Source: www.canstar.com.au
Rates current as at 27 June 2016.
Based on unsecured credit cards.
The rates and annual fees for Rewards and Frequent Flyer cards are on average much higher than the rates for Low Rate and Low Fee business credit cards – so it's a serious choice. Regardless of whether you're seeking rewards or not, business owners should be careful to pay off their account every month and look for a high number of interest-free days.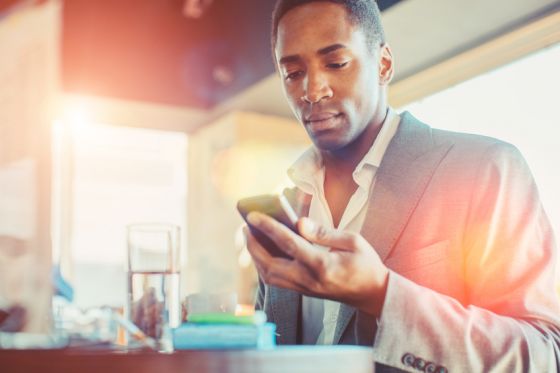 Just like with other credit cards, interest rates are higher for unsecured credit and lower for secured credit. Business credit cards can be secured by a commercial interest in the business itself, or by residential property, which is a riskier option for small business owners.
Business Low Rate or Low Fee vs. Business Rewards credit cards
What type of card do you need, and how many cards do you need on the business account? These are complicated questions and really depend on how big your business is and how complicated your tax affairs are. We recommend that you ask yourself the following questions:
How much use will the card get?
Will your business be spending on the card several times a week, or a few times per year?
If you don't spend much, a Low Rate or Low Fee card is a sensible option since you are unlikely to earn enough rewards points to make it worth paying a high annual fee on a Rewards or Frequent Flyer card.
If you spend a lot, make sure the rewards you can earn – taking into account the earn rate and annual points capping – outweigh the annual fee on a Rewards or Frequent Flyer card.
How many people in your business need to access business funds?
Many business credit cards allow business owners to issue multiple cards to their employees, and set monthly caps for spending by each cardholder. This can certainly be helpful for the 39% of businesses in Australia that employ one or more staff members apart from the owner.
If you're a sole trader or only have a few people in the business, looking for a business credit card with additional cards may not make your life any easier. You don't need more plastic weighing your wallet down.
Would your business use rewards?
A separate rewards credit card for your business could make sense if you spend enough to earn the rewards, and the rewards of a type that seriously benefit your business. For example, if you could earn enough frequent flyer points to pay for a free business flight or two in the year, or employee Christmas bonus gift cards, it might be worth it.
Does your card work for your business?
No matter how you use a business credit card, the rates and features available on the market are continually changing, so it pays to shop around once a year. Here at Canstar, we make that easier for you by comparing business credit cards on our website.
We rate business credit cards for four categories of business credit card user: Low Rate, Low Fee, Rewards, and Frequent Flyer. For more information about how we research and rate business credit cards, read our latest Business Credit Card Star Ratings Report.