Would you be prepared to pay a slightly higher price for a Coles roast chook and salad plus $5 to have Uber Eats deliver the meal to your front door?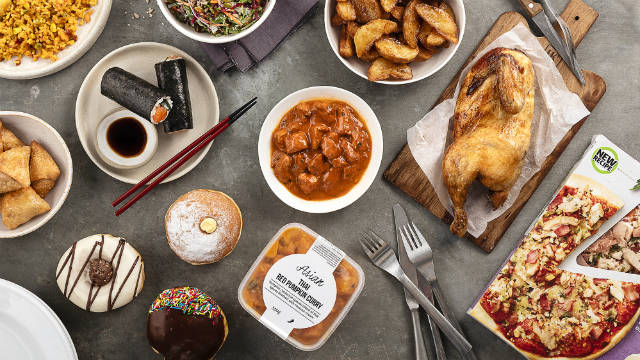 Starting today, customers of Coles Pagewood in southern Sydney can order ready-made meals from the supermarket through the Uber Eats app, as the supermarket giant trials a partnership with the delivery platform.
From 10am to 8pm daily, they can order meals such as a Coles roast chicken, ready-to-heat pasta, salads, bakery treats and ice cream and have it delivered to their home in less than 30 minutes, on average.
A Coles spokesperson said food ordered through Uber Eats will cost slightly more than what they are sold at the supermarket and a $5 delivery fee will also apply.
The spokesperson said the supermarket would wait to see how customers respond to this trial before rolling it out to other locations or expanding the food range to include general groceries, such as fruit and vegetables, bread, milk and eggs.
Canstar Group Executive of Financial Services Steve Mickenbecker said the Coles meal offerings could make it more affordable for families to use Uber Eats more frequently.
He said Coles' partnership with Uber Eats was likely in response to a global trend for customers to shop smaller and more frequently.
"The other global trend is people are time poor, which has been the impetus for many supermarkets that are now more local and also for the emergence of services like Uber Eats," Mr Mickenbecker said.
Coles is the first major Australian supermarket to partner with Uber Eats for food delivery.
The supermarket giant also announced last week that it would spend $950 million over the next six years to build two automated distribution centres in Sydney and Brisbane to replace five manually-operated smaller warehouses.
Woolworths has also invested in automated distribution centres, having already opened the first stage of a $562 million warehouse facility in Melbourne last year.