Written by: TJ Ryan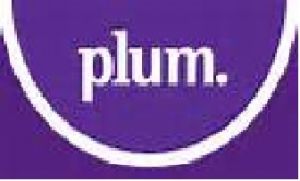 Plum Superannuation Fund is a provider of superannuation products.
"Simplicity. Education. Action. Success."
What Plum Superannuation Fund offers
The inclusions below represent a selection of what is covered. Additional conditions may apply to different features. CANSTAR is not making any suggestion or recommendation to you about this product. Please ensure that you read the product disclosure statement to determine all the current policy options and inclusions for the product you are considering.
Plum Personal Plan
46 managed funds available within super.
Unlimited free investment switches.
Life insurance, TPD insurance, and income protection insurance available within super.
Online access to account details.
Financial advice available.
About Plum Superannuation Fund
Plum was founded in 1998 in Melbourne and provides super solutions for medium and large Australian organisations. They serve 85 employer clients and more than 220,000 members.
Plum is a subsidiary of MLC Limited. Plum Super members receive discounts on financial and lifestyle products through the Work Life NAB program.
How Plum Superannuation Fund supports the community
Plum's community support activities are conducted via their parent company, MLC:
MLC Community Foundation: Since 2008, the MLC Community Foundation has invested $7.8 million in not-for-profit organisations such as Lifeline Australia, RUOK?, and Suicide Prevention Australia.
Community Grants: From 2016, MLC Community Foundation is providing grants to community organisations for 4 key needs: youth, rural and remote Australians, social inclusion, and research.
How Plum Superannuation Fund supports the environment
Plum Super helps new and existing members protect the environment by reducing paper usage, opting for online PDS documents, application forms, and consolidation processes.