Written by: TJ Ryan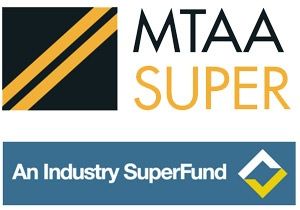 MTAA Super is a provider of superannuation, retirement accounts, life insurance, and investment products.
"Driving your future."
What MTAA Super offers
The inclusions below represent a selection of what is covered. Additional conditions may apply to different features. CANSTAR is not making any suggestion or recommendation to you about this product. Please ensure that you read the product disclosure statement to determine all the current policy options and inclusions for the product you are considering.
MTAA Super
8 managed funds available. Unlimited free investment switches.
Life insurance, TPD insurance, and income protection insurance available within super.
Online access to account details.
Financial advice is offered through Industry Fund Services.
About MTAA Super
MTAA Super was founded in 1989 as the national industry super fund for motor trades and the allied industries. They serve around 255,000 Aussie workers.
After a rocky time during the GFC, MTAA Super has realigned its portfolio and investment strategies to hedge against the same threats repeating, and declared itself "defensively poised" going into 2016.
MTAA Super offers its members the chance to win a $1,000 VISA gift card if they give feedback after their interactions with customer service through the ONTRACK system.
How MTAA Super supports the community
readthesigns: readthesigns was created by MTAA Super and Lifeline Australia in 2004 as a suicide prevention measure. It teaches employers to see the signs of depression in their employees, and encourages depressed employees to seek help. MTAA Super was keen to start this initiative because of the high rate of suicide deaths in the motor trades and allied industries. 25% of deaths are caused by suicide for young Aussie males aged 15-24.
Industry support: MTAA Super sponsors the Apprentice of the Year Awards in Australia, rewarding hard-working young Aussies for their efforts and giving them a leg-up for their future careers.
Fundraising: MTAA Super funding and staff fundraising has supported many charities including Red Cross Australia Blood Service and Movember for men's health. They also sponsor and participate in the annual Mother's Day Classic fun run for breast cancer research.
V8 Supercars: MTAA Super sponsors the Holden Racing Team and Prodrive Racing Australia.
Gender equality: As of 2015, MTAA Super has 44% female representation on their Board of Directors, which is a major achievement for a company in the finance and superannuation industries.