Written by: TJ Ryan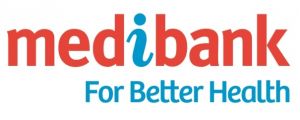 Medibank is a provider of life insurance, health insurance, funeral insurance, pet insurance, and travel insurance.
"For better health."
Policy Options: What Medibank life insurance covers
The inclusions below represent a selection of what is covered. Additional conditions may apply to different features. CANSTAR is not making any suggestion or recommendation to you about this product.  Please ensure that you read the product disclosure statement to determine all the current policy options and inclusions for the product you are considering.
Life Insurance Policy
Medibank life insurance policy is flexible, so you can choose which bits and pieces of cover you want:
Life cover: Financial protection for your loved ones if you die or become terminally ill. Includes some accidental injury benefits. Paid in a lump sum. Early payment for funeral expenses and early payment in the case of terminal illness may be possible. Covers up to $1.5 million, depending on your age and needs.
Trauma cover: Benefit from a payment if you are diagnosed with a specified medical condition such as a heart attack or stroke. Paid in a lump sum. Covers up to $250,000, which you can spend however you need to, including home modifications or living expenses.
Permanently unable to work cover: Benefit from a payment if you were to have an accident or illness that means you become totally and permanently unable to work. Paid in a lump sum. Covers up to $1.25 million.
Children's insurance cover: Financial protection for your family's needs if your child suffers a traumatic illness. Paid in a lump sum. Covers up to $50,000, which can be used however you need, including specialist medical expenses or allowing a parent to take time off from work to be a full-time carer.
Medibank Private health fund members receive a 10% discount on their premium.
Income Protection Policy
Provides you with a replacement income stream if you cannot work due to serious illness or injury.
Includes cover for rehabilitation expenses.
Includes Permanent and Total Disability cover for a lump sum benefit.
Covers up to 75% of your gross income, from $1,000/month up to $7,500/month, for 1-5 years, renewable until age 65.
Paid in an income stream of monthly payments.
Tax-deductible premiums (conditions may apply).
Medibank Private health fund members receive a 10% discount on their premium, plus an extra $200 bonus with each monthly benefit payment.
About Medibank
Medibank was founded by the Australian government in 1976 as a not-for-profit private health insurance providers. They were an instant hit, becoming the nation's second-largest fund within the year, and in 2016 they'll celebrate their 40th birthday.
Medibank has won the coveted CANSTAR Award for Outstanding Value Health Insurance almost every year we've been offering it, in 2015, 2014, 2012, 2011, 2010, 2009, and 2008.
At the time of writing, Medibank offers a 10% discount off life insurance policy premiums for anyone who is already a Medibank Private health fund member.
Medibank members receive an amazing range of benefits:
How Medibank supports the community
How Medibank supports the environment
Committed to reducing own carbon footprint by setting annual carbon reduction targets, and only working with and supporting organisations that share this commitment.
Partnering with initiatives to protect the environment, such as 202020 Vision to achieve a 20% increase in green space in Australia's urban areas by 2020.
Compare Life Cover available directly from the provider
Compare Life Cover available from an advisor
Compare Income Protection Cover with CANSTAR
Compare Trauma and Major Illness Cover with CANSTAR
Compare Total and Permanent Disability (TPD) Cover with CANSTAR