A pre-existing condition is important because it may affect your life insurance coverage and premiums. Other exclusions can also make a difference.
In the insurance world, a pre-existing condition is important because it may affect your life insurance coverage and the premiums you pay for it. In this article we explain pre-existing conditions and other common exclusions for life insurance.
What is a pre-existing condition?
If you are currently or have ever been treated by a specialist for a medical condition, it is known as a pre-existing condition. In short, it's a medical condition you had before taking out life insurance or income protection, which could affect your health and life expectancy or ability to work. Death caused by this condition if it's an exclusion on your life insurance policy may result in a claim being knocked back.
Pre-existing conditions are dealt with on a case-by-case basis by life insurance companies, and each company defines a "pre-existing condition" in different ways. Some companies define the condition as no longer a pre-existing condition if it has been successfully treated, resulting in no further ongoing tests or consultations.
Meanwhile, some companies will exclude all pre-existing conditions from coverage, even though you may not have had treatment for the past 20 years. This is what's known as a total pre-existing condition exclusion.
Other life insurance companies will allow pre-existing conditions to be covered if the treatment and consultations with the doctor have stopped in the last 5 years, 2 years, or even 6 months.
With such variations in terminology by insurers, it is in your best interests to understand how pre-existing medical conditions are handled by each insurance company.
Considering a life insurance policy?
We can help. Easily compare from 20+ insurers to find a policy that meets your needs.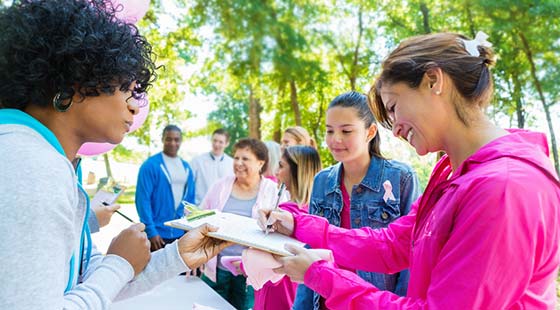 What if you have a pre-existing condition?
Honesty is the best policy! Tempting though it may be to not declare a pre-existing medical condition, it's always best to come clean. After all, you have a legal duty of disclosure.
It's also better to be honest now rather than have your family face unnecessary stress at claim time. Having a claim rejected because you failed to disclose a condition is a waste of money on your part and a hassle for your loved ones.
Always remember, it's possible that if one insurer won't cover you, someone else might. Even if you have to pay a loading (a more expensive premium), it's still safer than withholding vital information from an insurer.
There are currently 31 direct life insurance providers compared and rated on the Canstar database – so your choice is certainly not limited. There are 13 providers for Advised Life insurance, and your financial adviser can help you to find the providers to suit your medical history.
If you're comparing life insurance policies, the comparison table below displays some of the policies currently available on Canstar's database for a 30-39 year old non-smoking male working in a professional occupation. Please note the table is sorted by Star Rating (highest to lowest) followed by provider name (alphabetical) and features links direct to the provider's website. Use Canstar's life insurance comparison selector to view a wider range of policies.
Other common exclusions for life insurance
Common exclusions where you cannot get cover include:
Term Life exclusions
Suicide within the first 13 months of the policy.
Overseas travel within the first 12 months to a country with a "do not travel" alert from DFAT.
Trauma Cover exclusions
Cancer, Heart Attack, and Stroke are commonly excluded for the first 90 days of a trauma policy.
Many low level cancers, e.g. the relatively minor skin cancer, Basal Cell Carcinoma.
TPD Cover exclusions
TPD claims generally require the insured to be off work for a period of 3 consecutive months and be unlikely ever to be able to return to work again. Insurers will waive this requirement for paralysis and/or blindness.
Any self-inflicted injury is excluded.
Income Protection Insurance exclusions
Any self-inflicted injury is excluded.
Conditions related to an uncomplicated pregnancy, such as morning sickness, backache, post-natal depression, are typically excluded – unless the person is disabled for more than 3 months.
Case Study: Breast Cancer

Jill was diagnosed with breast cancer 15 years ago. Treatment went well and she was given the all clear 8 years ago. Jill had her final check-up 5 years ago and was declared free of breast cancer.
When choosing a direct life insurance contract, Jill should be looking very carefully at the definition of pre-existing conditions to ensure she would be covered for death as a result of breast cancer.
A company with a total pre-existing exclusion would not cover Jill's breast cancer, even though she has finished treatment within the required time.
Source: www.canstar.com.au
To find out more about life insurance from a financial adviser and compare your options, read our annual Life Insurance Star Ratings report.
Learn more about Life Insurance