Commonwealth Bank Home Loans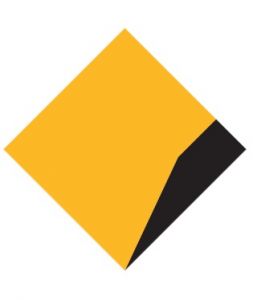 CommBank (Commonwealth Bank of Australia) is a provider of home loans, banking and investment products, as well as home insurance, landlord insurance, and other insurances.
"CommBank CAN."
Loan Options: What Commonwealth Bank home loans offer
The inclusions below represent a selection of the features available with a standard Variable Rate home loan of $350,000 for an owner-occupier. CANSTAR is not making any suggestion or recommendation to you about this product. Please see our comparison tables for more details information about products on offer from this provider.
Additional conditions may apply to different features. Please ensure that you read the product disclosure statement to determine all the current loan terms and conditions for the product you are considering.
Variable home loan features
Redraw facility available.
Offset facility available on some loans.
Split loan facility available.
Additional repayments allowed.
Repayment holiday available for up to 12 months.
Interest only repayments available.
Top up feature available.
Repayments may be made weekly, fortnightly, or monthly.
About Commonwealth Bank
The Commonwealth Bank of Australia (CommBank) was founded in 1911 as the government bank for our young nation, and they are still Australia's largest provider of financial services.
If you're interested in insuring your new home with the same institution, CommInsure offers a discount for buying an insurance policy online (at the time of writing). They offer home insurance, landlord insurance, and loan and credit repayment protection insurance.
CommBank's Property Guide mobile app makes it easy to search for your next home anywhere and anytime. Using the app you can now search for properties, assess the estimated market price, work out how affordable a mortgage on that property would be, and apply for a home loan from CommBank. Co-created with Realestate.com.au and RP Data, this app is available for Apple and Android devices.
First home buyers will enjoy CommBank's series of videos on buying a home.
Source: CommBank
How Commonwealth Bank supports the community
Children's health: CommBank sponsors the Clown Doctors to help kids in hospital forget they're sick.
Community grants: More than $2 million in grants are distributed every year. Watch the story of how a grant helped Starz Dance hold a special recital for their special needs children's class.
Financial education: CommBank has been running Start Smart educational workshops for kids and youth since 2007, with 1.9 million students having done a workshop as at 2016. Their Dollarmites Club, which started in 1928, is one of the oldest and most well-known school banking programs for under 12s.
Charitable giving: Commonwealth Bank Staff Community Fund was formed in 1917 and contributes over $2 million per year focused on improving the health and well-being of young people.
Sponsorship: Sponsoring the Australian of the Year since the 1970s, Women in Focus, and the annual Commonwealth Bank Teaching Awards (60 teachers recognised as at 2016).
Human rights: CommBank requires all of its suppliers to comply with the UN's Guiding Principles for protecting human rights.
Sports: Sponsoring Australian cricket at local and national club levels for the past 29 years.
How Commonwealth Bank supports the environment
Written by: TJ Ryan
Commonwealth Bank CALIA+ Line of Credit Home Loan
CANSTAR Research
Award:
Outstanding Value 2016