Written by: TJ Ryan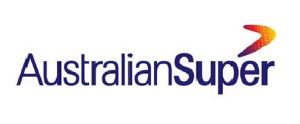 AustralianSuper, an industry super fund, is a provider of superannuation products.
"If it matters to you, it matters to us."
What AustralianSuper offers
The inclusions below represent a selection of what is covered. Additional conditions may apply to different features. CANSTAR is not making any suggestion or recommendation to you about this product. Please ensure that you read the product disclosure statement to determine all the current policy options and inclusions for the product you are considering.
AustralianSuper Personal Plan
17 managed funds available, including 7 pre-mixed options and 10 single asset class options. Direct investment in Australian shares available.
Term deposits available.
Unlimited free investment switches.
Life insurance, TPD insurance, and income protection insurance available within super.
Online access to account details.
Financial advice available over the phone, some at no extra cost.
About AustralianSuper
AustralianSuper was formed in 2006, and today more than 1 in 10 working Aussies (over 2 million people) trust AustralianSuper with their superannuation. AustralianSuper is one of Australia's largest industry super funds.
AustralianSuper has been awarded a 5-star rating from CANSTAR for Outstanding Value for the last 5 years.
Members of AustralianSuper can get a discount on their fees for banking and health insurance with Members Equity Bank and GMHBA Health Insurance.
The AustralianSuper mobile app is available for Apple and Android devices. They also run the Money 101 Program online for free, so anyone can learn more about how super works, how to build your super, and how to make the most of your super during retirement.
AustralianSuper's "Unfinished Business" ad campaign is highly enjoyable, with stories from many diverse workers such as Hernan.
How AustralianSuper supports the community
Education campaigns: AustralianSuper regularly runs advertising campaigns designed to educate the public about things such as lost super and super for young people.
Equality: AustralianSuper is a 2014 WGEA Employer of Choice for Women thanks to their equality policies.
How AustralianSuper supports the environment
AustralianSuper monitors and reports their greenhouse gas emissions under the global Carbon Disclosure Project.
As part of the Investor Group on Climate Change, they make sure their investments reflect their environmental goals.
Signatory to the United Nations Principles of Responsible Investment. Received the highest possible rating of A+ in 2015.
Since 2013, AustralianSuper's Investment Governance Team has investigated child labour in the investment supply chain and now works with ASX retailers to monitor progress.