If you're a student, a retiree, or even a backpacker, a holiday job can be a great way of making some quick cash in your free time. Whether it's your mid-year break or the Christmas holidays, there are always holiday jobs to be had; but there might not be many, and they might not be easy to find. Here are some tips on how to find a holiday job before they all get snapped up!
Start early!
Start job-hunting as soon as you possibly can. We can't stress how important it is that you start looking for potential jobs well in advance of the holidays in question. The sooner you start, the more likely you are to get a job, so if you?re the type to put things off, heed our words; if you suspect you'll be wanting a holiday job in the near future, start looking now. Right now.
By the time the end of November comes along, most holiday jobs are already taken, so it's important to use that time between September and October to find some casual work.
Look online
The internet could prove to be your best friend when you're looking for a holiday job. For backpackers seeking employments, sites like Travellers at Work (TAW) and Go Workabout are specifically designed to set up travellers and holidaymakers with short-term jobs such as farm-work, fruit picking, cleaning etc.
For students and retirees looking for more traditional holiday gigs, try looking on the websites of stores like Kmart, Target, Coles, Woolworths, Officeworks, Myer; any large retail stores you can think of. They have job sections where they'll post any positions that need filling, and over holiday periods they'll tend to cast a pretty wide net due to their serious need for extra manpower during holidays. And other big job sites such as SEEK, Indeed and Adzuna, of course.
Notice boards
Whether it's one of the notice boards at your university/high school, or a community notice board at the shops, make sure to check every single notice board you know of in your area. It might seem old fashioned but you don't know what you might find until you look. You might find a job at a local job or you might land a job walking dogs, you really never know.
Ask your friends and family
Your network of personal connections is probably the greatest untapped resource you have when looking for a job. A friend might know of a vacancy at their workplace that you'd be perfect for, or a family friend might run their own business and need a hand over the holidays. One of your parents might even be able to get you a casual job at their workplace. Make sure to ask around, ask all your friends, your parents, your godparents, your family friends, and anyone else you might be close with.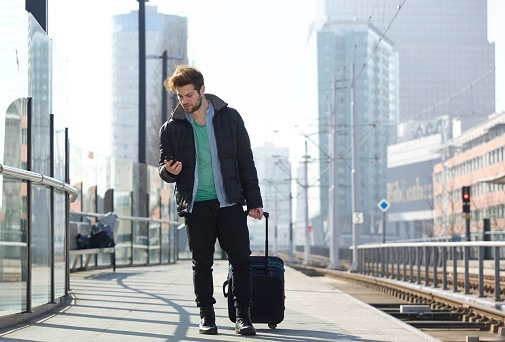 Think outside of the box
It doesn't matter if you desperately want a job at that record store down the road, or even stacking shelves at your local Target; beggars can't be choosers, and if you need money, stop being picky about where you want to work. Consider any and every shop and store in your area, and don't rule any out just because you'd rather work somewhere else. Cash is cash. Who knows, you might come to appreciate working in a new environment!
Make a list
If worst comes to worst and none of the above work out for you, do it the boring way. Make a list of companies and stores that you think could be hiring over the holidays, and contact them each individually. If you don't fancy your chances of landing a job interview via email or phone, then print out a big stack of resumes, go to your nearest major shopping center, and start handing out resumes to whoever will take one. It may not be fun, and the potential feeling of rejection isn't a fun one, but if it gets you a job it'll have been worth it.
Searching for a holiday job can be dull and disheartening, but if you make use of all the tips above, your chances of landing a job will increase exponentially. Happy job-hunting!