Young Australians are set to benefit from a further commitment by the Turnbull Government to fund a financial literacy program for another 4 years.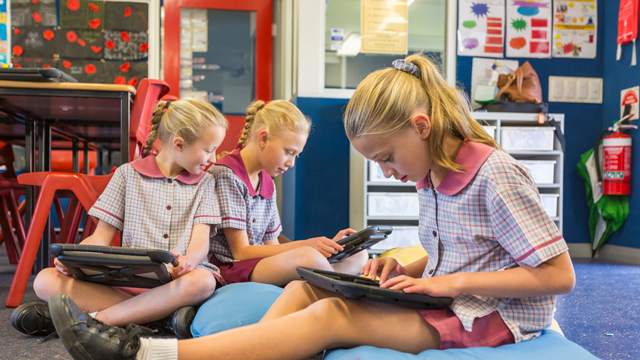 The new agreement, announced today by Minister for Revenue and Financial Services Kelly O'Dwyer, is expected to provide significantly more teachers with training to influence more students and school communities across Australia.
"We want more students to develop essential knowledge and skills to prepare them to make sound financial decisions now and into the future, including in relation to saving, borrowing, and investing," said Ms O'Dwyer.
"To achieve this, teachers must have the necessary skills and understanding to deliver and embed this knowledge in young people."
The Australian Securities and Investments Commission (ASIC) has led the National Financial Literacy Strategy since 2011, and has been educating young people about their finances through the ASIC MoneySmart Teaching program.
This program has provided teachers with training that enables them to develop stronger financial knowledge and capabilities in young people.
As it currently stands, ASIC has already had more than 30,000 teachers go through the MoneySmart Teaching professional development program to improve financial literacy knowledge among their students.
"MoneySmart Teaching program resources have already been accessed by over 50% of all schools, but we are aiming to reach an even greater percentage, and embed financial literacy learning in all our schools," said Ms O'Dwyer.
The MP says financial literacy education lays the foundation for good money management skills and well-informed financial decisions, providing an "essential life skill" for young Australians.
As well as continuing the MoneySmart Teaching program, the government also announced in the 2017 Federal Budget a commitment to $16 million of funding over 4 years into ASIC's Financial Literacy Strategy.
What MoneySmart is teaching students
The MoneySmart Teaching programs are available for a wide range of Australian students, all the way from primary school through to tertiary and VET students.
The resources are aligned to the Australian curriculum, with primary school students up to Year 6 able to learn basic skills like recognising and counting money, and even how to manage a budget.
There is even an online training resource specifically targeted to senior high school students and VET students (apprentices and trainees) called Be MoneySmart.
This website helps students to develop money management skills to assist their future careers in small business or as contractors.
ASIC's Be MoneySmart website has 5 online modules for students to choose from:
Saving, budgeting, and spending tips
Personal tax, keeping track of receipts, and how to prepare a tax return
Superannuation information, including how to compare and keep track of your super fund
Debt management, including how to manage credit cards and what to do if debt becomes a problem
Insurance information, such as researching car insurance or home and contents insurance, and how to choose the right type of product with the right level of cover for you