Greece is a popular tourist destination. In fact, tourism accounts for around 18% – 20% of Greece?s GDP. With banks closed and limited ATM withdrawals though – as well as the possibility that Greece could exit the Euro – travellers to Greece need to make sure that they have several payment options up their sleeve.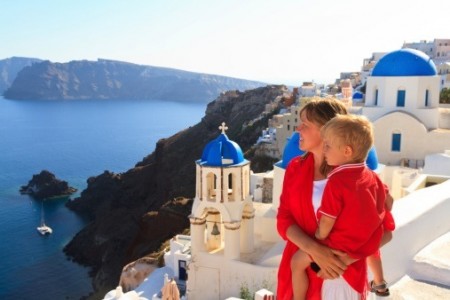 "Visitors to Greece should be aware of the possibility that banking services including credit card processing and servicing of ATMs throughout Greece could become limited at short notice. Daily ATM withdrawal limits do not currently apply to most major foreign debit/credit cards. Make sure you have more than one means of payment with you (cash,debit cards, credit cards), and make sure you have enough money to cover emergencies and any unexpected delays. Petrol stations may not accept credit card payments."

Using money overseas: What?s best for me?
Your payment options
So what payment options should you take? Make sure that you have the following available to you:
Cash in hand. Even if Greece exits the euro, the currency will still be accepted for the time being. Make sure you have plenty of cash on hand.
Credit card. Also make sure that you have at least one credit card available to you. They are a handy way to pay for large purchases such as airline tickets, hotel bills, car rentals and restaurant meals. Don?t forget, though, to factor in currency conversion fees plus interbank exchange charges.
Travel money card. A travel money card works like a credit card, but it?s a debit card that uses your own cash, which has already been converted to the local currency.

Travel insurance: buy when you book