Booked flights and finalised your holiday? Then it's time to book travel insurance.
Canstar
tells you when to get
travel insurance
.
Don't we love getting away? Over the past 10 years, more and more Australians have been bitten by the travel bug. In fact, according to the Australian Bureau of Statistics, a record 9.7 million of us travelled overseas for short-term stays in the year ending June 2016. That's more than double the numbers a decade ago (4.8 million 2005-06).
For all those travellers getting out and about, there's one question that stops many in their tracks – WHEN should I purchase my travel insurance?
When to buy travel insurance
The best time to purchase your travel insurance is as soon as you have booked or finalised your holiday plans. Why? Because booking your travel insurance as soon as possible means you can benefit from cancellation cover, which is considered one of the most basic elements of any travel insurance package.
Cancellation cover allows you to claim back your prepaid costs if you need to cancel your trip prior to departing the country. In most cases, you can claim lost funds related to non-refundable flights, accommodation, tours, activities, travel agency fees, and other related travel bookings that have to be cancelled.
So as soon as you've booked that final train trip, hotel room or hire car, go find yourself a travel insurance policy! There are multiple insurance providers which you can find online that allow you to buy travel insurance directly. To check you're signing up for a great deal, use Canstar's star ratings to compare travel insurance:
What happens if you cancel your holiday?
One of the most useful perks of travel insurance is covering you for cancellation of your holiday. If you need to cancel your trip prior to leaving Australia, you can usually make an expenses claim if your reason is:
Injury, illness, or death
The death, injury, or illness of a companion you are travelling with
The death, injury, or illness of a relative back home
A substantial disaster at home (e.g. flood, fire, burglary) within 48 hours before the date you planned to leave
Being quarantined
Becoming pregnant or delivering a baby and being unable to travel due to complications
Being a member of the armed forces and being unable to travel due to being posted in Australia or another destination overseas unexpectedly
A redundancy in your job where you had no prior knowledge of the redundancy
Your obligation to appear in court as a witness
Cancellation of an educational course that you were planning to attend (and where you had no control over the cancellation) if the sole purpose of the trip is attend that course
In most cases, you will need to supply documentation (such as a medical certificate or police report) to show that you were not able to travel and had to cancel your trip.
It's also important to note that you won't be covered if you just no longer feel like going – you're only covered for reasons out of your control!
Can you organise insurance after deciding to cancel your trip?
Unfortunately, no. Cancelling your trip essentially means you are not eligible for travel insurance or cancellation cover. After all, no insurance company is going to sell you cover knowing that they'll have to pay your costs immediately!
Case Study: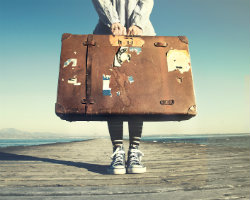 Jane booked herself on a holiday to China, but decided to leave her travel insurance arrangements until a few days before she left. However, Jane's mother suddenly became very ill and she ended up cancelling the trip before buying travel insurance.
The airlines and hotels had a non-refundable booking policy and would not refund Jane any of the money she'd already paid. Since she did not have travel insurance, she wasn't able to make a cancellation claim, either.
Jane found herself without a holiday and out of pocket for $6,200. If Jane had organised her travel insurance early on, she could have made a claim for the funds she lost and then used the money to re-book her trip later on.
Don't leave your travel insurance until the last minute! If you cancel your trip, your losses can impact your finances significantly.
Source: This case study was originally posted by insureandgo.com.au

The table below provides a snapshot of travel insurance products for an under 70-year-old travelling to China, sorted by star rating.
What should travel insurance cover you for?
The destination/s you will be visiting
Your general level of risk, depending on what you will be doing on your trip
Luggage and baggage items
Any additional valuables you decide to bring
Your planned activities and sports while away
Your specific needs, such as age or pre-existing medical conditions
If you don't yet know what you'll be taking or what activities you'll be doing, that's okay. If you've yet to figure out some parts of your trip, you can still book your travel insurance based on an estimate of what cover you feel you will need.
If you then make any plans or changes that may not be covered (e.g. you decide to go bungee jumping, take your laptop or visit another country), simply contact the insurer and they can discuss any changes/upgrades to your policy.
Canstar is an information provider and in giving you product information Canstar is not making any suggestion or recommendation about a particular insurance product. If you decided to apply for a travel insurance, you will deal directly with an insurance provider, and not with Canstar. Rates and product information should be confirmed with the relevant insurance provider. For more information, read our detailed disclosure, important notes and additional information.The inclusions mentioned represent a selection of what is covered at the time of writing. Additional terms and conditions may apply to different features. Additional fees may apply to the product. Canstar is not making any suggestion or recommendation to you about this product. Please ensure that you read the product disclosure statement to determine all the current options and inclusions for the product you are considering.
Important Notes: The Star Ratings in this table were awarded in August 2016. The search results do not include all providers and may not compare all features relevant to you. View the Canstar Travel Insurance Star Ratings Methodology and Report. The rating shown is only one factor to take into account when considering products.