If you're a photography lover and heading on holidays, your camera gear is probably at the top of your packing list. However, you will likely also want to make sure your camera (and breathtaking Instagram-ready shots) come home safely with you.
Here I break down some of our top tips for travelling safely with your camera gear.
1. Consider insuring your camera
While travelling can offer priceless experiences and memories, it can also bring a risk of your much-loved camera or its gear being lost, stolen or damaged, no matter how careful you are. A well-chosen travel insurance policy may help mitigate the financial costs of losing or damaging your camera while you're away, but not all policies are made the same. Many policies will only cover cameras and accessories (such as tripods or detachable lenses) up to a certain amount, which means if you need to make a claim on these items, and they are more expensive than what your insurer listed in the product disclosure statement (PDS), you may be left out of pocket.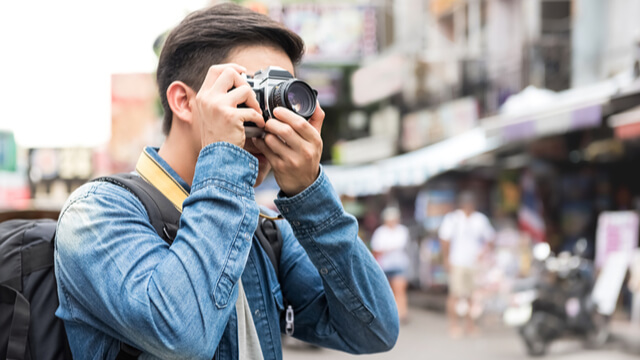 The maximum amount (or per-item limit) an insurer may pay for a camera or other personal effect you take with you will vary depending on your policy. According to Canstar Research, the minimum per-item limit for luggage and personal effects among travel insurance policies on Canstar's database is $250, the average is $686 and the maximum is $2,000. Some insurers may group your camera and accessories together as one item, meaning the per-item limit will then apply for all of your camera gear added together. If you want extra cover above the standard limits for your camera gear, some travel insurers will allow you to specify these items and pay an additional premium when you buy the policy.
Tip: Keep in mind that there are typically exclusions that will apply when it comes to travel insurance cover for your camera. For example, your insurer may not pay a claim if you leave your camera gear unsupervised in a public space, or if you fail to report the loss or theft of your camera to the police or to the transport authority you are travelling on within 24 hours of the loss occurring. It is a good idea to read the fine print of your travel insurance PDS or other policy documents carefully when considering these exclusions, as well as to confirm any per-item limits which may apply.
2. Match your camera to your trip
So, you've planned your big trip and you're checking items off your to-do-list before you leave. The time has come to start thinking about packing and deciding what you're going to bring with you. Have you ever carefully packed every item of your bulky camera gear, only to use the same lens and camera the whole time? Welcome to the club. When you're visiting a new destination, it's easy to get carried away planning your photographic adventures. However, if you pack less, you have less gear to worry about (and less weight in your bag), so try to choose camera gear that is suited for your type of travel. Consider compact cameras, all-in-one lenses or lightweight accessories that could help make life easier on the road.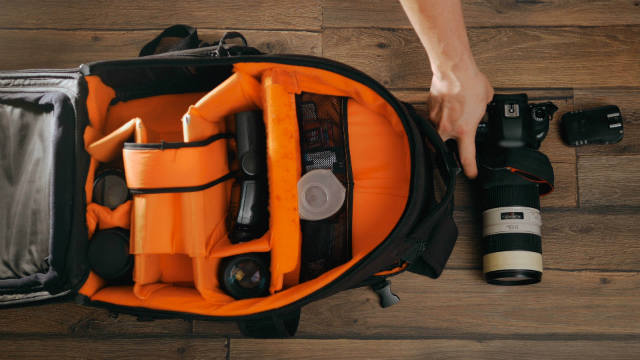 Tip: Even if travelling light, don't forget the essentials. Nothing is worse than lining up the perfect shot, only to find you've run out of storage space on your camera or your battery is flat. Consider packing a few spare memory cards and batteries in your camera bag.
3. Pack like a pro
Once you've decided what to pack, you may want to consider how you will carry your camera gear. Many brands make stylish camera bags that are lightweight and designed to go the distance. When choosing a camera bag, think about what you're bringing with you and the best way to store each piece. For example, if you're travelling with a compact digital camera and a few accessories, a secure over-the-shoulder bag will be easy to access and comfortable to carry. If you've got more kit, like a heavier camera and multiple lenses, you may need a bigger bag with padded compartments. To help prevent damage and minimise scratching, make sure all pieces are secured within the bag and stored separately from each other.
Tip: If you're planning on taking wildlife or nature photography, you might consider bringing extra lenses. If you do this, it is a good idea to learn how to safely store camera lenses in a bag. The experts at Ted's Cameras recommend always taking your camera lens off your camera mount before packing and securing lens caps to both ends, not just the front. Tightly pack each lens in your bag and make sure it's surrounded by soft items or padded compartments, so it won't move around during transit.
4. Keep it with you as carry-on
No one wants to arrive at a holiday destination, ready to explore, only to discover a scratched lens or damage to the camera itself. It's not the best way to begin a holiday, that's for sure. One way to ensure that your camera gear arrives in good condition is to keep it close to you while travelling. Even if you've mastered the art of safely packing your camera, putting your expensive gear through checked baggage at the airport has its risks, so instead, consider taking it with you as carry-on.
When it comes to spare batteries or power banks for your camera, or other camera-related devices, they must also travel with you in your carry-on regardless of their size, according to the Civil Aviation Safety Authority (CASA). The only time batteries can be in your checked luggage is when they are installed in your device and are under 100Wh (watt-hour), CASA said. Before your flight, check with your airline or any air safety authority of where you plan to fly to see if any other rules apply in regards to travelling with a camera and camera accessories. It is also important to ensure that your camera bag complies with cabin baggage weight and size requirements.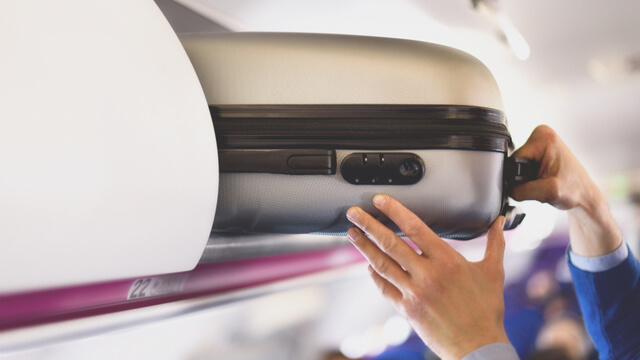 Tip: Popular tourist trails can often be hunting grounds for thieves. You'll want to be extra careful with your luggage, camera bag included, especially when you're travelling by train, boat or bus or walking through large crowds of people. Keep valuable items safe and away from prying eyes by choosing luggage that is durable, lockable, and has multiple internal storage compartments, and keep it close to you.
It's time to take your camera on tour
For many photographers, holidays can be an exciting opportunity to shoot new landscapes and settings. To reduce the chance of any mishaps with your camera equipment, plan ahead and talk to an expert if you have any questions. If you do choose to take out travel insurance, consider shopping around to find a policy that will suit your budget and cover needs, including the right amount of cover to match the camera gear you plan to take away with you.
---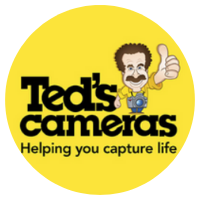 About Matthew Grahame
Matthew Grahame is an E-commerce content writer at Ted's Cameras where he is able to combine his love for all things photography with his other passion – writing. He has a Bachelor of Arts in Fine Art Photography at RMIT.
Cover image source: Maridav (Shutterstock)