Thinking of ticking off some bucket list items but can't find anyone to go with you? Then you could consider going solo! More and more people are taking the plunge when it comes to travelling by themselves, and according to Solo Traveler World, the majority of solo travellers are women.
I know, the idea of booking those plane tickets and going it alone can feel like a big step, but I personally have become a huge fan.
Why? Firstly, I've found that travelling by yourself means you can experience total freedom from anyone's plans or expectations but your own. It also means you're in a position where you need to put yourself out there if you want to make friends, which can be an invaluable life skill. Another key benefit I've noticed is that you'll likely end up feeling a massive confidence boost when you manage travelling to foreign countries alone.
Something that is important, though, is taking steps to stay safe. And from my experience, there are a number of ways to do this.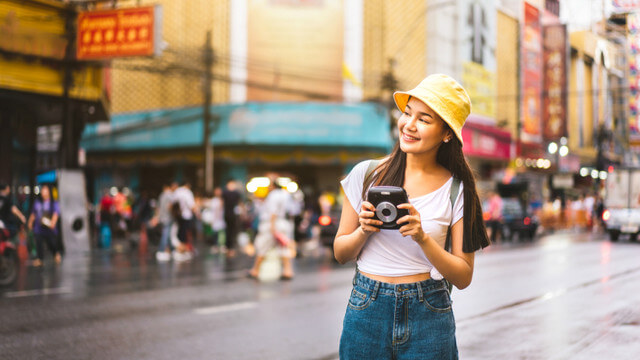 How do I stay safe on a female solo travel trip?
While women are more likely to be the ones undertaking solo adventures, the Global Business Travel Association (GBTA) Business Traveler Sentiment Index from 2017 showed only 55% of females always feel safe when travelling on a business trip. So what can you do to increase your safety while abroad? Here are my top tips:
1. Do your research
This starts with checking the Australian government's Smartraveller website, which goes through safety recommendations, visa requirements and general information on political situations for destinations around the world. This is an excellent resource for any traveller, including women looking to travel on their own.
I also recommend that you do thorough research on the neighbourhoods and cities you intend to stay in, as well as the transportation you intend to use, as this could help you avoid putting yourself in an uncomfortable place or situation.
2. Fit in
When visiting temples or mosques, or travelling in more conservative countries, it's recommended that you dress to the local standards. This can be for your own comfort, as it can reduce your chances of being hassled, but it's also sometimes necessary for gaining entry into the aforementioned temples and mosques.
In my experience, you can't go wrong if you pack a pashmina (which can be used over the shoulders or popped around your waist), and wear t-shirts that cover your shoulders.
3. Invest in a bum bag
If your hotel has a safe, you may want to pop your cards, passport and any other valuables in there. However, if you're on the move, it is a good idea to keep your valuables secured on your person. A small hidden pouch or a bum bag can be great ways to keep them close.
4. Keep your phone connected
You can do this by either sorting out a roaming phone plan prior to travelling, or picking up a pay-as-you-go SIM card when you arrive. Being able to contact someone such as your hotel concierge, a car service or your embassy can be important, particularly if you're lost or feeling unsafe. It can also be helpful in finding the nearest train station or public area, or translating what you want to say into the local language.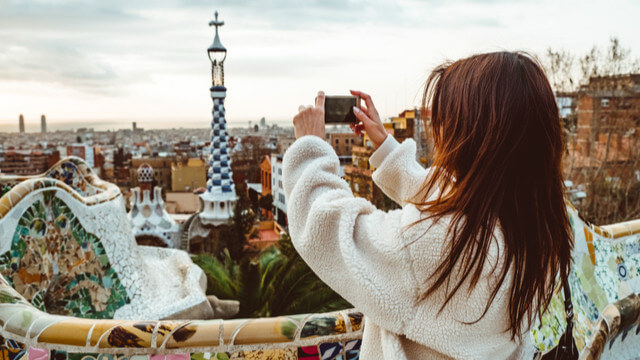 5. Keep your hotel staff updated
If you are heading out during the day and will be back late, it can really pay dividends to let someone know where you're going and roughly what time you intend to be back. Take their number and leave yours, just as a precaution.
6. Stash the cash
Try not to carry too much cash, as if you're unlucky enough to have anything pinched, you don't want to lose all your spending money in one go. I recommend taking only what you think you'll need with you each day. It's also a good idea to keep cards, documents, and cash in separate places in your luggage, so if something gets lifted, you have some back-up.
7. Consider travel insurance
This is a big one. A well-chosen travel insurance policy could save you a lot of money should anything go wrong on your trip and give you some external support. It's generally a good idea to look for a policy that will cover you for common occurrences such as loss of property, theft, travel disruption and medical expenses.
8. Photocopy your ID documents
This is a sensible precaution that can come in handy for any traveller. For instance, if your passport is damaged, lost or stolen, having a legible photocopy or photo of it could make your life a lot easier when dealing with the embassy.
What are the best countries to travel to as a solo female?
There are lots of options for women wanting to travel alone, but these destinations are frequently listed as safe for solo female travellers.
If it's your first solo travel holiday, and you're feeling a bit nervous, I suggest kicking off your trip with a small tour to wet your feet. It's great for building your confidence and meeting new people.
Finland
This gorgeous country is one of the safest in the world. In fact, according to the 2019 Travel Risk Map, Finland had the lowest overall risk levels for travellers. Explore the sophisticated capital city of Helsinki, where you can see the fortified islands of Suomenlinna and the lovely Market Square, then head up to the magical climes of Lapland, where you can experience an emerald landscape in summer or a snowy one in winter. There is even a real-life Santa Claus Village, where you can meet Santa!
Iceland
Ranked number one in the Global Peace Index, it's hard to find too many places safer than Iceland. But beyond that, this country is a fantastic place to go road tripping. Soak your bones in the Blue Lagoon, see icebergs off the Jökulsárlón Glacier Lagoon, and see the Northern Lights dance over the cascading waters of Gullfoss.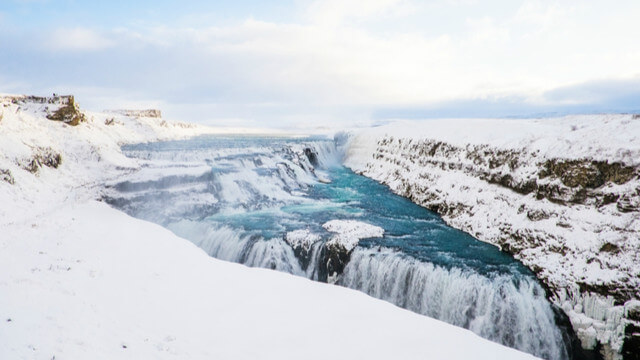 Costa Rica
Looking to head to Central America and not sure where to place your pin? Central and South America can be a little more complicated when it comes to personal safety, and changing conditions mean you should always check the Smarttraveller website. With that said, Costa Rica is considered one of the safest countries in the region, and it also offers a host of beautiful scenery. Golden beaches and tropical forests dominate the nation's landscape, making it great for female solo travellers looking for a beach getaway or a jungle adventure. You could check out the Manuel Antonio National Park and the cloud forests of Monteverde.
New Zealand
Adrenaline junkies will be hard-pressed to find a destination more primed to meet their needs, and to boot, New Zealand is considered very safe. Go to Queenstown on the South Island, which is known as the adventure capital of the world, and you can trek, kayak, ski, bungee jump, skydive and ride horses in the area. If you're after something more chill for your solo female travel, there are winery tours and spa packages that can more than fill the relaxation gap.
Singapore
Fancy a city sojourn? Asher & Lyric's Women's Danger Index showed Singapore to be the second-safest country in the world for women to travel to. Beyond the charms of its gleaming shopping malls, boutiques and designer outlets, Singapore is renowned globally for its cuisine, as well as its stellar attractions like the Gardens by the Bay, Sentosa Island and the wonderful Asian Civilisations Museum.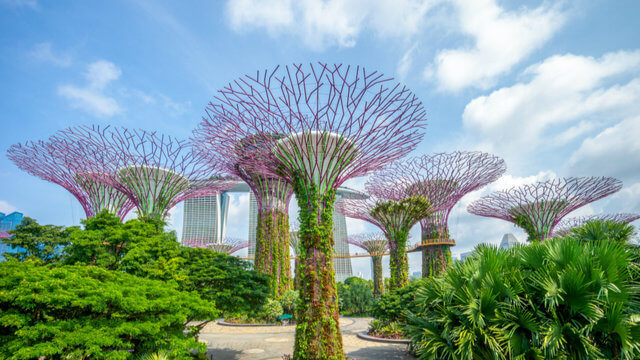 Japan
From the bright lights of Tokyo to the imperial palaces of Kyoto, there is plenty to see and do on a solo trip to Japan. Coming in at number one in Condé Nast's 2018 list of the safest countries for solo female travellers, the vast array of cultural, scenic and sometimes obscure activities on offer in the Land of the Rising Sun make it tough to beat. In Tokyo, for example, you can enjoy the shops of Ginza, the karaoke bars of Shinjuku and day trips out to Mount Fuji. In Kyoto you can see the bamboo forest of Arashiyama, the golden Kinkaku-ji temple, and the beautiful ancient streets of Gion – if you're lucky, you may even spy a geisha winding her way to an appointment.
Canada
Also coming in with a low danger index for solo female travellers is Canada. Along with its high safety rating, this is a stellar destination for anyone looking for beautiful landscapes or exciting, cosmopolitan cities. I recommend Vancouver, a city with lots to offer no matter the season. Ski at Whistler in winter, and enjoy the festivals, markets and beaches in the summer. You are also just a short flight away from the glorious landscapes of Banff National Park.
That's it for my solo female travel tips and tricks! Be safe, and most of all, have an amazing time.
About Roxane de Rouen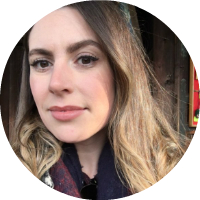 Roxane de Rouen is a travel writer for Skyscanner Australia. She has been lucky enough to travel through much of Asia, North America and Europe, and hopes to see as much of the world as she can.
Main image source: Denis Sv (Shutterstock)