Co-author: Regina Collins
New Zealand offers plenty of festival fun throughout the year to suit any taste and budget. So if you're heading across the ditch in 2017, here are a few festivals in New Zealand you can potentially put on your "to do" list.
New Zealand is a popular overseas destination for us Aussies. According to the Australian Bureau of Statistics, we made more than 1.315 million trips across the ditch in 2016, which is 52.9% more trips than we made in 2006.
So if travelling to New Zealand is on your "to do" list in 2017, why not schedule your trip so you could visit one of their great festivals?
Every year, there are numerous unique events in NZ that range from the iconic – think Tropfest, St Jerome's Laneway Festival, International Comedy Festival – to the more 'out there' events – think the aptly-named Loud Music Festival, Juggling and Circus Festival, Dramfest (whiskey), or Caffeination (coffee).
Whatever your taste in entertainment, food, fun, or sports, there are stacks of ways you and your family can enjoy the best New Zealand has to offer.
Why not make it a resolution to try out a New Zealand festival or event in 2017 and expand your horizons across the ditch?
Just don't forget your New Zealand domestic travel insurance policy – this will cover you for a range of potential disasters such as:
Medical or dental emergencies
Lost or stolen belongings while at the festival and in case your bags don't make it onto the plane with you
Cancelling your accommodation or festival tickets unexpectedly due to events outside your control
Legal liability if you accidentally damage someone else's belongings
And more
To assist you with comparing travel insurance products, we have formulated a table that provides a snapshot of products that are currently on offer in the market, sorted by our star ratings (highest to lowest) for single travelers to New Zealand. These are accompanied by links direct to the providers website. 
Here are a few festivals to consider adding to your "to do" list in 2017.
The Great Pumpkin Carnival, Hamilton
2 April 2017
Okay, not a festival as such, but a lot of fun anyway. There are some weighty issues to consider for the upcoming Great Pumpkin Carnival, and the biggest of these is whether or not the current Australasian pumpkin record of 754.5 kg can be beaten.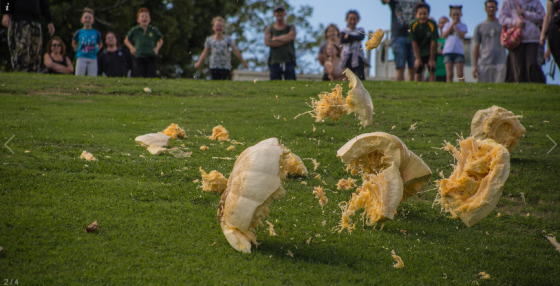 This is a great family day out, with children's races, bouncy castles, and spectacular downhill pumpkin rolling.
It's the seventh year the Great Pumpkin Carnival has been held and keen growers from all over the top half of the North Island compete. If you haven't grown your own pumpkin to compete in the biggest, smallest, or most beautiful categories, you're welcome to bring along any pumpkin that is carved, made into a creation, or baked into something delicious.
Plus there are lots more entries from growers and creators of all ages. It's always fascinating to see how many of the magnificent giant pumpkins (over 200 kg) the growers manage to produce in this challenging growing season.
And you're also welcome if you don't have a pumpkin but you just want to come and eat some pumpkin-related foods!
For more details, go to www.thegreatpumpkincarnival.co.nz
Go Green Expo, Auckland, Christchurch & Wellington
1-2 April 2017 Auckland
12-13 August 2017 Christchurch
11-12 November 2017 Wellington
We are understandably proud of our reputation as a pure source of just about everything, lifestyle-wise. Keeping up with new inventions, trends, developments and products is easy – just visit a Go Green Expo, New Zealand's largest organic, natural, sustainable and green living show. Here you get the chance to learn, try and buy from selected, genuine eco-brands and from start-ups to thriving Kiwi businesses.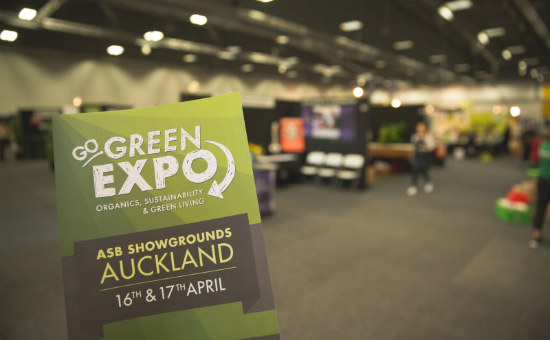 The range on show covers everything from organic beauty products to innovative heating and energy solutions. You get to talk to exhibitors about their products and watch live and interactive demonstrations – all in the one place.
Check out the website for more details as they come to hand – www.gogreenexpo.co.nz
Wellington Jazz Festival, Wellington
7-11 June 2017
From a sold-out crowd to a cosy booth for two, the cool capital comes out to play at this mid-winter musical fest. Get a soul-warming fix of bar-hopping, head-bopping good times with your choice of 100 gigs in 5 days.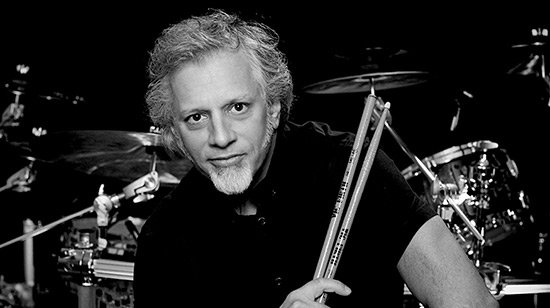 International headliners are on sale now, including artists such as Bill Frisell, one of the most innovative jazz guitarists of the past 25 years; Dave Weckl, one of the world's greatest living drummers; and Dianne Reeves, one of the most-awarded female jazz vocalists of our time.
The full line-up is released mid-April.
For more information, or to book tickets, go to www.jazzfestival.co.nz/
Queenstown Winter Festival, Queenstown
22-25 June 2017
We all know Queenstown goes off at any time of the year, but the Winter Festival brings partygoers – around 45,000 of them in 2016 – together for a massive extravaganza of culture and community. If ever there's been an excuse to have a celebration, this is it.
Street parties, fireworks, international and local acts, comedy, family fun and, did I mention the Mountain Mayhem? From mountain bike races on the snow to ice rink activities and everything in between, the Winter Festival encapsulates it all.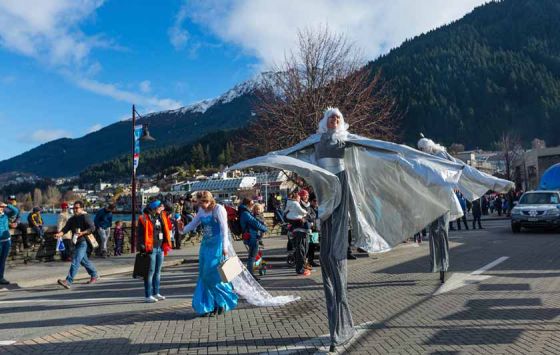 Queenstown is legendary worldwide for its geographical setting and truly unique culture. So although the program for the 2017 Winter Festival has not yet been announced, don't be left flat-footed. Start planning that holiday now and perhaps get yourself a good accommodation deal while you're ahead of the rush.
Keep an eye on the website – www.winterfestival.co.nz
New Zealand Chocolate Festival, Wellington
12-13 August 2017
Talk about my kind of festival! The New Zealand Chocolate Festival is definitely the sweetest festival around, with activities ranging from culinary theatre, chocolate sculptures, chocolate fountains, close-up demos, and the best part – chocolate tasting.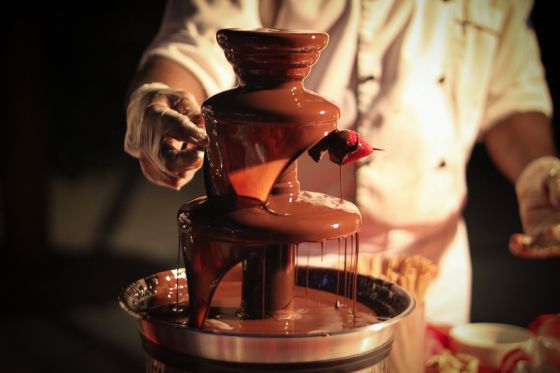 Sign up to become a "ChocFan" here, which will keep you informed on the latest chocolate festival news, giveaways, and developments.
For more details, go to www.chocolatefestival.co.nz/2017/
New Zealand International Film Festival (NZIFF), various locations including Auckland & Wellington
Auckland and Wellington from July 2017; various locations running until September 2017
The New Zealand International Film Festival is a national event extending and presenting cinematic masterpieces of filmmakers throughout New Zealand.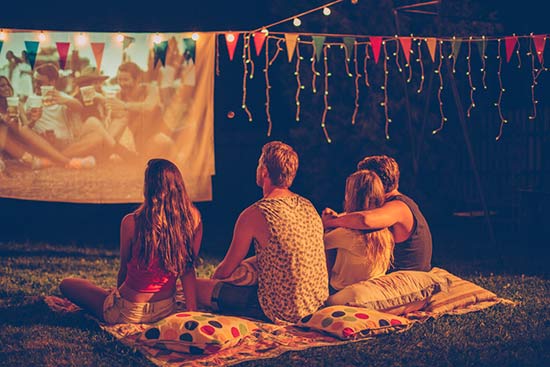 Kicking off the festival in Auckland and Wellington, the NZIFF runs right through to the end of September, playing at 13 locations across the north and south islands. Some of these include Dunedin, Hawkes Bay, and Christchurch.
Founded in 1969 as part of the Auckland Festival, the NZIFF branched out to other film societies in 1984, and has now achieved an audience in excess of 100,000 people each year.
Sign up for more information about the films and artists here.
For more details, go to www.nziff.co.nz/
Festival of Roses, Timaru
26 November – 2 December 2017
One of New Zealand's premier garden events, the Timaru Festival of Roses is described as a "vibrant and entertaining fiesta of summer, creativity and roses."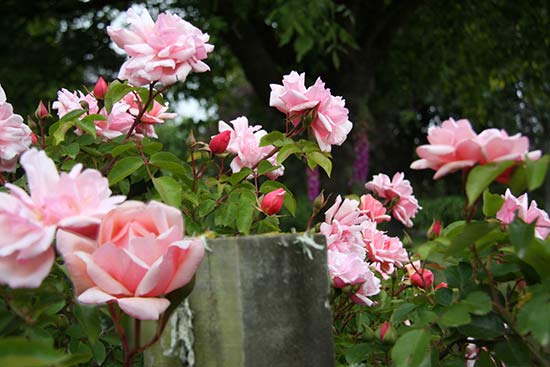 The festival combines a number of different events including public and private garden displays, rose-themed tours, floral art creations, music, theatre, and a number of activities for the kids. The organisers boast about the high level of community that they receive from hundreds of visitors each year.
If flowers are something you're quite passionate about, or you're just in the mood for experiencing something new, then the Festival of Roses might be what you're looking for.
Keep up-to-date on their website at www.festivalofroses.co.nz
If any of these festivals in New Zealand seem up your alley, why not head across the Tasman and experience them for yourself? Be sure to get yourself some New Zealand travel insurance if you do!
Compare Travel Insurance For New Zealand
Looking for more New Zealand travel hints and tips? Check out this post:
Travelling To New Zealand – Canstar Travel Tips
Sponsored products are paid advertisements and do not include all providers. Canstar receives a fee for referring you to the advertiser. Canstar is not giving you advice in relation to sponsored products.
Products displayed above that are not "Sponsored" are sorted by Star Rating and then alphabetically by company. Canstar may receive a fee for referral of leads from these products. See How We Get Paid  for further information. If you decide to apply for travel insurance, you will deal directly with an insurance provider, and not with Canstar.
Consider the provider's detailed product and pricing information before making a decision to purchase a policy. The products displayed on this page do not include all providers and may not compare all features relevant to you. View the Canstar Travel Insurance Star Ratings Methodology and Report. The rating shown is only one factor to take into account when considering products.
For more information, read our detailed disclosure, important notes and additional information.. Any advice on this page is general and has not taken into account your objectives, financial situation or needs and is not a recommendation for your particular circumstances. Consider whether this advice is right for you. You may need financial advice from a qualified adviser.
The Star Ratings in this table were awarded in August 2016 and data is as at that date, updated from time to time to reflect product changes notified to us by product issuers.