When people travel, they don't often think about insurance. Many things can go wrong unexpectedly during your trip and it's important to be prepared. We go through what the types of
travel insurance
are, and what they cover.
What is travel insurance?
Travel insurance is insurance cover for emergencies or accidents that might happen to you or your belongings while you are on a holiday away from home. Travel insurance will cover you for different things depending on whether you are taking a trip within Australia or overseas.
What are the different types of travel insurance?
There are two main types of travel insurance, and they are:
Domestic travel insurance

International travel insurance
Domestic travel insurance
According to Tourism Research Australia (TRA), domestic tourism is worth almost $80 billion, encompassing both day trips ($19.6 billion) and overnight holidays ($59 billion). Instead of leaving the country, Australia has become the most sea-loving nation in the world.
Plenty of us are travelling "at home", but that doesn't mean that nothing can go wrong. It's definitely still worth taking out insurance in case you get stuck.
What does domestic travel insurance usually cover you for?
Lost or stolen luggage or other items.
Cancelling your trip unexpectedly due to illness, accident, holiday leave being revoked, or a natural disaster at home or at your intended destination.
Rental vehicle excess you have to pay if you have an accident driving a hire car. Most domestic policies will cover at least $2,500 of your rental vehicle excess. (This is a good thing, because our CANSTAR Blue research shows that 19% of Aussies who've used a hire car have crashed or dented it…)
Legal liability; the vast majority of policies researched include coverage for legal liability. Don't take this as an excuse to break the law though – you may end up invalidating your policy!
What is NOT covered by domestic travel insurance?
One thing domestic travel insurance does not include is medical cover. However, that's not a big problem because as long as you're in Australia, you can still use your Medicare and private health insurance if you have it.
Domestic travel insurance policies also typically exclude certain "hazardous pursuits" from your coverage. If you're doing dangerous activities on your holiday like skiing, scuba diving, bungee jumping or rock climbing, you need to disclose it on your application.
However, even if you disclose it, you still might not be covered for an accident that happens because of that activity as it may be excluded from the policy. Ensure that you read your policy terms and conditions carefully.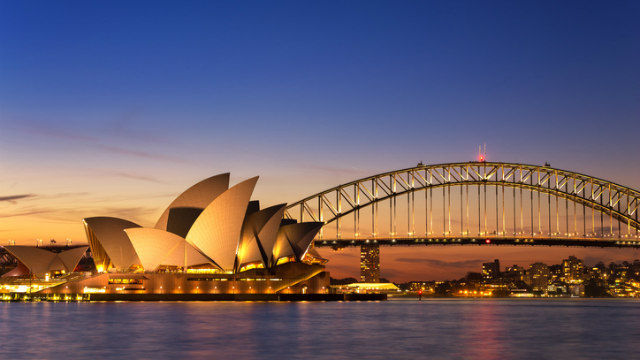 International travel insurance
Aussies, it seems, have always been keen nomads, and we're proud to call this beautiful country our home. Despite this, according to the most recent Australian Bureau of Statistics (ABS) figures, Aussies take around 9 million short-term overseas trips each year.
Some of our most common destinations are New Zealand, Indonesia and the USA. We're also partial to the UK, Thailand, and China. One thing these unique and fascinating destinations all have in common is the fact that your trip there is much safer and more secure if you go with travel insurance!
What does international travel insurance usually cover you for?
Medical or dental emergency. Typical emergency medical cover will include hospital admission, emergency care and medical evacuation to another country's hospital. If your medical situation is not an emergency, we recommend you telephone your insurer before you have any treatment done, to check if you're covered for it.
Repatriation: If tragedy strikes while you are away, repatriation covers the cost of flying your body and belongings back home to Australia. Some travel insurance funds also include a separate sum for funeral expenses. If you fall sick overseas and need to be evacuated back to Australia for medical treatment, your travel insurance policy should cover that also.
Lost or stolen luggage, passport or other items. Replacing luggage and travel documents is the most common claim for travel insurance – and one of the cheapest.
Cancelling your trip unexpectedly due to illness, accident, holiday leave being revoked, or a natural disaster at home or at your intended destination.
Legal liability if you break a local law and need a lawyer and/or interpreter. Ignorance of the law is no excuse in most countries, so make sure you read up on Smart Traveller for things you should know before you go! For example, in some Muslim countries, it is an offence to wear a bikini on a public beach. If you break a law on purpose, your travel insurance policy will not cover your legal fees.
What is NOT covered by international travel insurance?
No travel policy will cover you for every single thing that might go wrong while you're away (and believe me, there's plenty!) So it's important to read policy disclosure statement (PDS) terms and conditions carefully so you understand what isn't covered.
High risk countries: Check the Government's Smart Traveller website for the travel advisory status of your destination. Countries deemed "do not travel" are unlikely to be covered under your policy.
Risky behaviour: Any injury or loss caused by you behaving recklessly while you were under the influence of alcohol or drugs can be excluded from your cover. This doesn't apply to any medication prescribed by your doctor and taken correctly, according to instructions.
Pre-existing medical conditions: If you have experienced symptoms of a condition before travelling, even if the condition wasn't diagnosed, medical expenses for it will generally not be covered. Read you policy terms and conditions carefully.
High-value items: Many policies have a dollar limit that you can claim for each item, which may not be as much as it costs to replace the item.
Notification period: You policy may specify that you need to notify your insurer of an accident or event within a specified timeframe such as 24 hours. It's important to be aware of that notification period, and call your insurer as soon as possible.
Loss of items left unattended: Keep an eye on your belongings at all times. You might not be covered if you leave your wallet or keys wrapped in a towel on the beach, or hidden in a shared room, or even in you checked-in luggage.
Hazardous pursuits: Dangerous activities such as scuba diving, bungee jumping, and hang-gliding may be excluded, but they can often be added to your policy for an extra fee. Out of the international travel insurance policies we research, most included the following activities as either standard or optional: motorbike or scooter riding, snow sports, jet skis, and water sports. However, most of the policies we research did not include rock climbing, or yachting in international waters.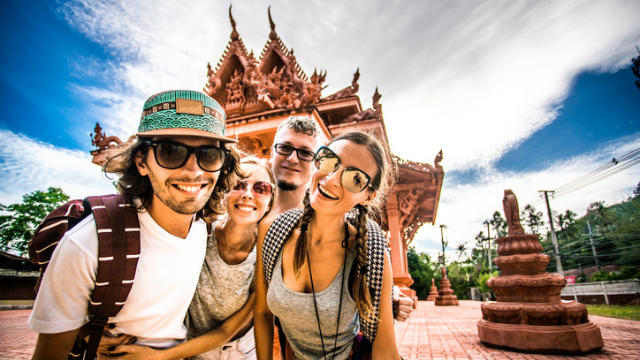 What else should you do before you travel
For overseas travellers, you should check the Smart Traveller advice page to be notified of any risks associated with travelling to your chosen country. Next, register your travel plans with the Department of Foreign Affairs and Trade (DFaT) so that someone knows where you've gone and how to reach you in an emergency. Also make sure you have a copy of all you documentation with you, especially a paper photo copy of your passport, so that you can identify yourself should anything be stolen.
Trip of a lifetime…
Many people look at travelling as an adventure and youd be crazy not to! But it's important to remember that things can go wrong unexpectedly, and it's always best to be prepared. Comparing travel insurance shouldn't be a hassle, and CANSTAR have made it even easier to find the right policy to suit your needs and budget.