Research done in 2015 by
Roy Morgan
shows 1 in 3 Australians aged 14 and older get asked by family and friends for travel advice on planning holidays every year. The more places you've been, the more likely you are to get asked for advice on where to go and what to see.
For Aussies who'd been to more than 10 destinations in the year to March 2015, 65% were "trusted advisors" who often had their advice sought. But even those who?d only been to three destinations in their life were asked for travel advice occasionally.
This makes sense. More than half (57%) of Australians surveyed by Canstar Blue said they preferred to go on holidays overseas than in Oz. Nearly 4 in 5 travelers use numerous travel websites to try and get the best deals they can on flights and accommodation.
Roy Morgan's Group Account Director, Angela Smith, said, "Guidebooks, travel TV shows, magazines and the internet are all excellent sources of information when planning a holiday, but they are often driven by a commercial imperative. On the other hand, a friend or family tells it like it is."
She added, "It's a bit like books: someone who only reads crime novels is well qualified to recommend books of that genre, but a more widely read friend can give advice on a more varied range of books, and suggest titles they know would appeal specifically to the person they are advising."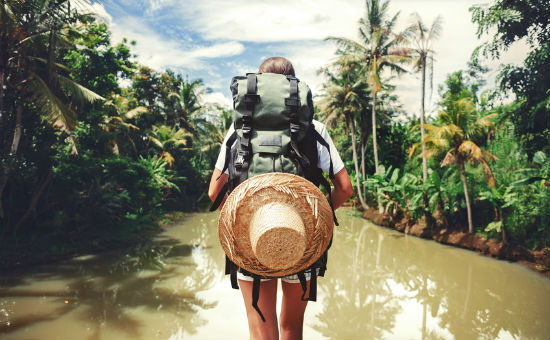 Should you consider domestic travel insurance?
We all know about the importance of getting travel insurance before heading overseas – but should you also be considering it for your Aussie adventures?
While medical emergencies within Australia will be covered under your private health insurance, or the public hospital system, there are plenty of other things that can go wrong in Aus. Rental vehicle excess (Canstar research has found that most domestic policies will cover at least $2,500 of your rental vehicle excess), trip cancellation (sudden illness or accident, say, or your employer suddenly cancelling your leave) or lost/stolen luggage can all put a dampener on your trip.
We can only imagine how often Aussie singer Lucky Starr gets asked for holiday advice, after his 1962 hit smash, "I've Been Everywhere", boasted about having been everywhere down under.
"I've been to Wollongong, Geelong, Kurrajong, Mullumbimby,
Mittagong, Molong, Grong Grong, Goondiwindi…"