Travel debit cards are a great way to use your own savings and cash to fund your expenses on an overseas holiday. Use your debit card wisely with this Travel Guide from Canstar.
It's natural that you might want to use a debit card while travelling overseas, to prevent overspending while you're on the "holiday high". The good news is that travellers can minimise unnecessary costs with a little planning before you leave home. A debit card for international travel is not hard to get from Australian banks, and they have many advantages over using a credit card or a wallet full of cash.
Before you go
Don't forget to call your bank before you leave home and make it aware of your travel plans. Fraud protection automatically kicks in when the bank sees sudden international activity on your debit (and credit) card. The last thing you want is a card that's frozen you out of your own funds!
Don't rely on your debit card as your sole source of funds. Strange, unexplained things can happen when you're travelling. Plus, you're better off with more than one card to avoid any sticky situations. Plus some emergency cash.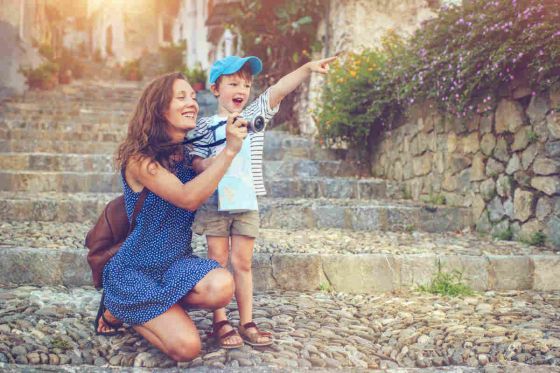 How to make purchases with a debit card overseas
When making international purchases with your debit Visa or MasterCard, press 'Credit'. When you press Credit, you are still using your own money – but the concept of pressing the 'Credit' button instead of the usual 'Savings' or 'Cheque' button is a little weird at first!
What fees apply to using a debit card overseas?
Currency Conversion Fee
Fixed Purchases Charge
Fixed ATM Charge
Currency conversion fees
Across the whole market, with debit and credit cards included, currency conversion fees range as high as 3.65%. But there are some cards with no currency conversion fee, so if you have the right card, your travel budget could be a lot easier.
Currency Conversion Fee (Whole Market)
Min
0.00%
Average
2.80%
Max
3.65%
Source: www.canstar.com.au. Information collected 17 August 2016.
Fixed purchases charge on debit cards
Debit cards may charge a purchase fee for purchases made in a currency not loaded on the card. This fee can be a fixed fee charged per purchase…
Fixed Fee for Purchases Overseas
(Debit Card)
Min
$0.00
Average
$0.81
Max
$5.00
Source: www.canstar.com.au. Data collected 17 August 2016.
…and/or a percentage fee based on the cost of the purchase.
Percentage Fee for Purchases Overseas (Debit Cards)
Min
0.00%
Average
2.63%
Max
3.65%
Source: www.canstar.com.au. Data collected 17 August 2016.
There are a few standout products that our Research team has highlighted for having low purchase fees and currency conversion fees on purchases made overseas.
Citi Plus Transaction Account is by far the market leader here, with no purchase fees or currency conversion fee and zero monthly fees.
ING Direct has no fixed fee for purchases, but has a 2.5% currency conversion fee.
For purchases, Macquarie Bank's Transaction Account and Platinum Transaction Account both equal Citi Plus.
Canstar is an information provider and in giving you product information Canstar is not making any suggestion or recommendation about a particular credit product. If you decided to apply for a (type of product) you will deal directly with a financial institution, and not with Canstar. Rates and product information should be confirmed with the relevant financial institution. For more information, read our detailed disclosure, important notes and additional information.
Using ATMs with a travel debit card
Using a debit card at an ATM to get cash in the local currency can be a relatively cost-effective strategy. Mind you, you will still have to pay the local ATM operator fee (which should come up on the screen at the time of transaction) plus a cross-currency conversion fee of up to 3.65%.
And if you stick to your bank's global network of ATMs, you'll save yourself a fee charged by the Australian bank for using "someone else's" ATM. These fees can be up to $5.50 for fixed fees, and up to 3.65% of your withdrawal amount for percentage-based fees. Saving $5.50 on an ATM transaction is not a reason for dramatically altering your travel plans, but fees do add up and eat into your travel budget if you're not careful.
If the debit card from your bank isn't connected to a worldwide network, you may want to look into getting a MasterCard or Visa branded debit card for overseas travel, which provides more convenient access to your money. Visa boasts more than 2 million ATMS in 200 countries, while MasterCard claims more than 1 million ATMS in 210 countries. Both offer good online ATM locators so you can do your homework in the countries you plan to visit. ATM locator apps are also available for convenient use on the go with your smartphone.
Again our Research team has highlighted that some cards perform better than others for ATM usage. Citi Plus Transaction Account is again the market leader, with no fees or currency conversion fee. ING Direct has a flat $2.50 fee for ATM withdrawals and no currency conversion fee for ATM use. Macquarie Bank's Transaction Account and Platinum Transaction Account both charge a $5 fixed ATM fee for withdrawal, but no currency conversion fee. If the user only plans to take cash out a couple of times while overseas, these accounts compare very well with Citi Plus.
Be prepared when using a travel debit card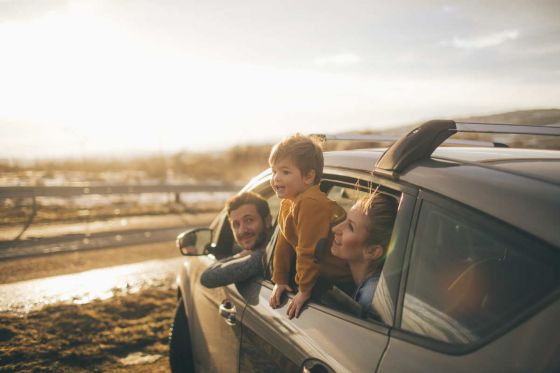 If you plan to hire a rental car, you should be aware that while you can use a debit card to pay for the rental charges, you might not be able to reserve the car with this type of card. You may need a credit card for this.
The same goes for hotel reservations.
Planning how you are going to pay for expenses outside Australia is just as important as planning the holiday itself. Why let unnecessary stress get in the way of a good time? Being prepared doesn't always mean trouble-free, but it certainly helps you cope better when you know what your options are.