Have you ever wondered how far you could stretch the meaning of the term "budget holiday"?
Saving up the thousands of dollars required for even the cheapest of cheap holidays can feel like a gargantuan uphill struggle, but RateCity has crunched some numbers and ranked the countries that provide the best bang:buck ratio for Australian couples with a cool $5,000 to spend. You might be surprised to see how far that $5K could take two people! These are the top seven holiday spots for Australian couples according to RateCity.
[RateCity calculated costs based on a total of $5,000 for two people. Flight costs based on lowest available fares on Webjet leaving Sydney in March 2016. Cost per night calculated using Hotel.com's annual average price for a 4-star hotel.]
1. Thailand
Return Flights for 2 (from Sydney): $1,420
Cost per night: $138
Spending money p/ day: $100
Nights spent per $5,000: 15
Frequently ranked as one of the top destinations across the globe for international travellers, Thailand's capital, Bangkok, has a huge number of attractions both historic and modern, making it perfect for those of us who want a bit of both. The city's diverse range of sites and attractions ensure that there's something for everyone, including palaces, museums, public gardens, and world class shopping for the shopaholics. Despite the Smart Traveller website describing Bangkok (and Thailand overall) as dangerous places for foreigners, the city remains incredibly popular amongst travellers across the board, and is regarded as one of the best cities in the world.
Due to its relative proximity as part of Asia, flights to Bangkok are among the cheapest on this list, as are the costs of accommodation per night. Despite the Thai Baht being quite strong against the Australian Dollar at the moment, Bangkok's still a great option for a trip on the cheaper side of things. You can compare travel insurance for Thailand here.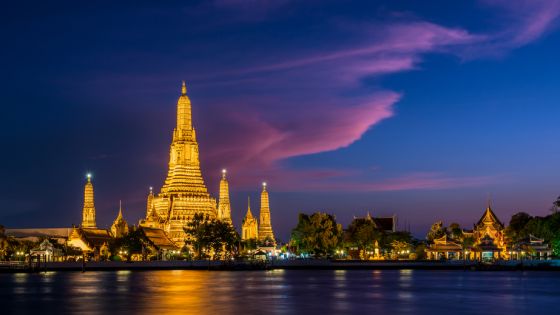 2. Bali
Return Flights for 2 (from Sydney): $1,158
Cost per night: $174
Spending money p/ day: $100
Nights spent per $5,000: 14
An incredibly popular choice for Australian tourists due to its proximity and depth of culture, the Indonesian island of Bali is a solid pick for a good holiday. To give you an idea of how favoured this place is as a tourist spot, 80% of the island's economy is tourism-related, with Bali receiving over a million tourists from Australia alone ever year. Being part of the Coral Triangle, Bali boasts an incredible number of marine species and types of coral, approximately seven times as many as the entire Caribbean Sea.
Located at the bottom of Indonesia, Bali's a hop, skip, and a jump away from Australia, having the cheapest flight prices on this list. Coupled with nightly accommodation costs that aren't particularly pricey, Bali's a sure bet for those looking for a price-effective holiday. You can compare travel insurance for Bali here.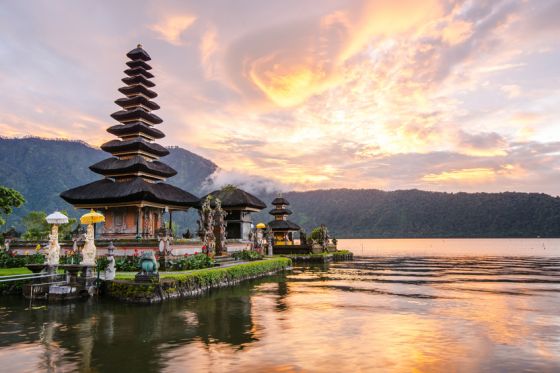 3. India
Return Flights for 2 (from Sydney): $1,813
Cost per night: $138
Spending money p/ day: $100
Nights spent per $5,000: 13
Fancy a trip to India's capital, Delhi? Whether you're intending on exploring Old or New Delhi (or both), there's no doubt that one of the world's oldest cities will hold something to pique your interest. Old Delhi contains a number of monuments and religious locations, along with markets and historical mansions. New Delhi offers museums, along with a number of historic sites including the India Gate, and the Gandhi Smriti. And who doesn't love Indian food? Why not experience Indian cuisine in the best way possible, by going straight to the source and sampling both modern Indian food and older cuisines such as Mughlai food.
Being further away than the previous destinations on this list, Delhi is slightly more expensive to fly to. However, accommodation costs aren't particularly pricey, meaning that you still get a good 13 nights in India's capital.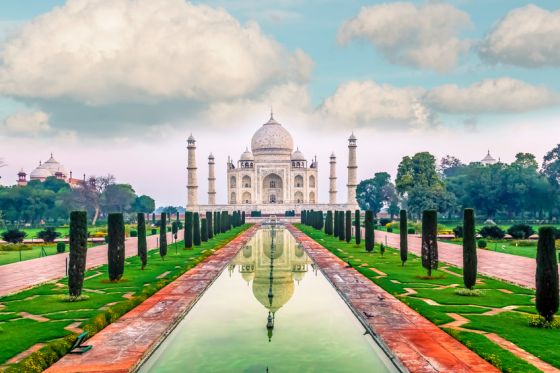 4. Singapore
Return Flights for 2 (from Sydney): $1,360
Cost per night: $244
Spending money p/ day: $85
Nights spent per $5,000: 11
For some shortsighted travellers, Singapore is merely somewhere to stopover when on their way to somewhere else. Those people are blatantly wrong in their approach and may never know what they're missing out on by not treating Singapore like the amazing place it is. The tiny island is one of the most bustling and diverse places in the world; not only is it a true global city, but it's small enough that you could feasibly explore most of it in the 11 days you could spend there for $5K. Notable attractions include the world's largest bird park, and Singapore's ridiculous range of cuisines and foods – dining is considered to be one of Singapore's national pastimes, so not exploring the food-oriented side of the country's culture would be almost inexcusable.
Due to its location at the southernmost point of continental Asia, Singapore is rather close to Australia, and subsequently is the second-cheapest country to fly to on this list. While the flipside is that accommodation per night is quite expensive, you still get a good 11 nights for your money, which is more than enough time to explore this under-appreciated city.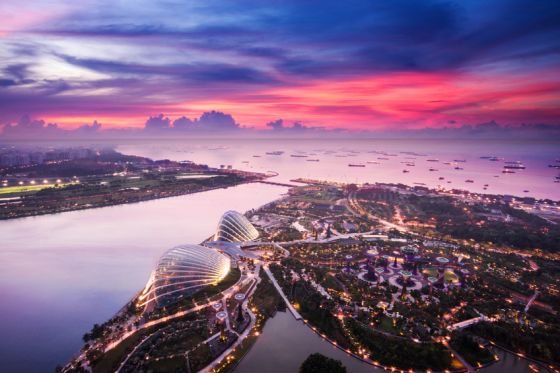 5. Las Vegas
Return Flights for 2 (from Sydney): $2,256
Cost per night: $172
Spending money p/ day: $100
Nights spent per $5,000: 10
Do you feel like a spot of indulgence with some debauchery on the side? Then you know that this is the holiday spot for you, no question. It's important to note that Las Vegas is an entire city, with permanent residents and parks and communities, but for the purposes of this article we're talking about the Las Vegas Strip; the long stretch of road located south of the city proper, populated by huge casinos, hotels, and resorts.
The one downside of this place is that the majority of the tourist attractions available to you were just summed up in that last sentence: casinos, hotels, and resorts. And at least one of those things is designed to drain your pockets, so if you're not good at budgeting your money you might want to keep your $5K away from Sin City.
Also worth noting is the fact that flights to Las Vegas are the second-most expensive on this list, due to America being rather further away than many of the other destinations on this list. You still get $100 a day, but just be careful not to lose it all at the casinos! You can compare travel insurance for the USA here.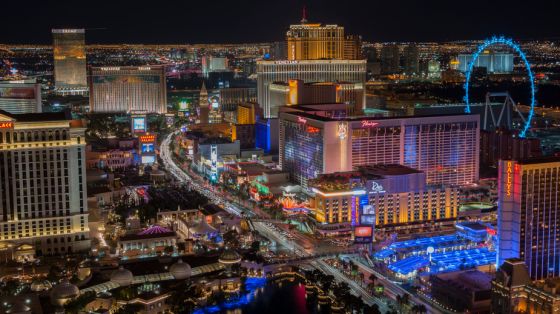 6. Rome
Return Flights for 2 (from Sydney): $2,444
Cost per night: $237
Spending money p/ day: $80
Nights spent per $5,000: 8
Home to some of the most indescribably valuable art and archaeological treasures, Rome is the third most visited city in the EU and for good reason. It boasts the most monuments in the world, and is home to historical sites including the Roman Forum, the Catacombs, and the Colosseum. However not all of Rome is ancient, with the Modern Center providing numerous opportunities to go shopping and experience the cuisine of Rome. Travel to Trastevere if you want to experience Rome's artistic side, as well as sit on the banks of the Tiber, the third-longest river in Italy.
Rome is the most expensive destination on this list to fly to due to it being the farthest-flung city here; and while night accommodation in Rome isn't as expensive as some of the other places we've talked about, the expensive flights will cut into your spending money, leaving you with $80 a day rather than $100.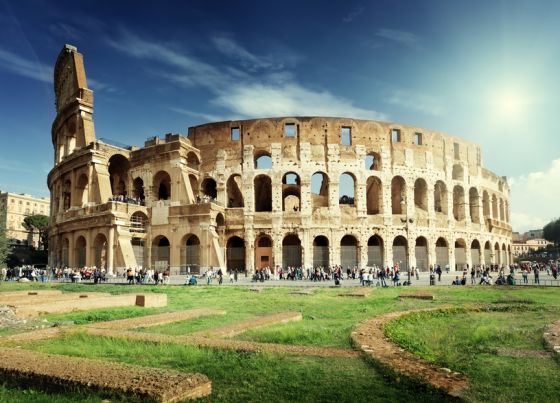 7. Tokyo
Return Flights for 2 (from Sydney): $1,660
Cost per night: $313
Spending money p/ day: $100
Nights spent per $5,000: 8
With some of the hugest and most interesting cultural offerings on this list, Japan's capital is an incredibly popular tourist destination, with millions of travellers heading there every year. The Shibuya and Harajuku districts will satisfy your need for pop culture, fashion, and nightlife, whereas the Tokyo National Museum and historic attractions like the Imperial Palace and Meiji Shrine provide points of interest for those interested in the history of the country. And if your jetlag has you waking up early in the morning, why not visit the Tsukiji Fish Market, which opens at 3 in the morning!
It seems odd that a nearby (read: cheap to fly to) country would be the place where your $5K disappears the quickest, but it's the price of accommodation in the city formerly known as Edo that really chews through your funds. On the plus side, eight days in Tokyo leaves you with $100 a day, so you can shop till you drop! You can compare travel insurance for Japan here.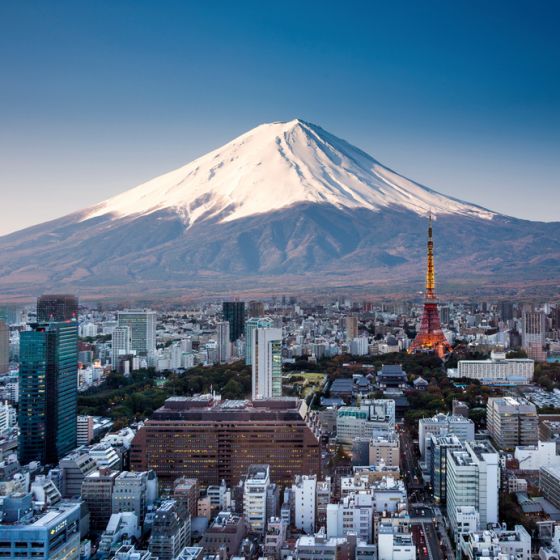 Isn't it surprising to see where $5K will take you and for how long? If you're the travelling type but have been putting off getting some funds together for fear of how much you'll need, let this serve as inspiration. Get that $5K together sooner rather than later and you could be on the holiday of your dreams in no time!