Australians love to travel, and it seems they also love to know that their
travel insurer
has their back.
Canstar surveyed 1,188 policyholders across a total of 80 providers, to find out just how satisfied Australian travelers were with their travel insurer, with the results forming the basis of our first Most Satisfied Customers – Travel Insurer Award.
Along with rating overall satisfaction, survey respondents were asked how they felt their travel insurers performed in regards to customer service, value for money, cost, comprehensiveness of cover and customer communication.
Our Most Satisfied Customers Awards are aimed at empowering consumers to choose the right products for them, and complement the Star Ratings and Awards that are calculated by Canstar's expert researchers.
Canstar's Group Executive of Financial Services, Steve Mickenbecker, said the Customer Satisfaction Awards were a way for people who are shopping around to get a sense of which providers had hit the mark for their customers.
"People are very good judges of when they have received good service and when their expectations have been met or exceeded," he said.
And the winner is…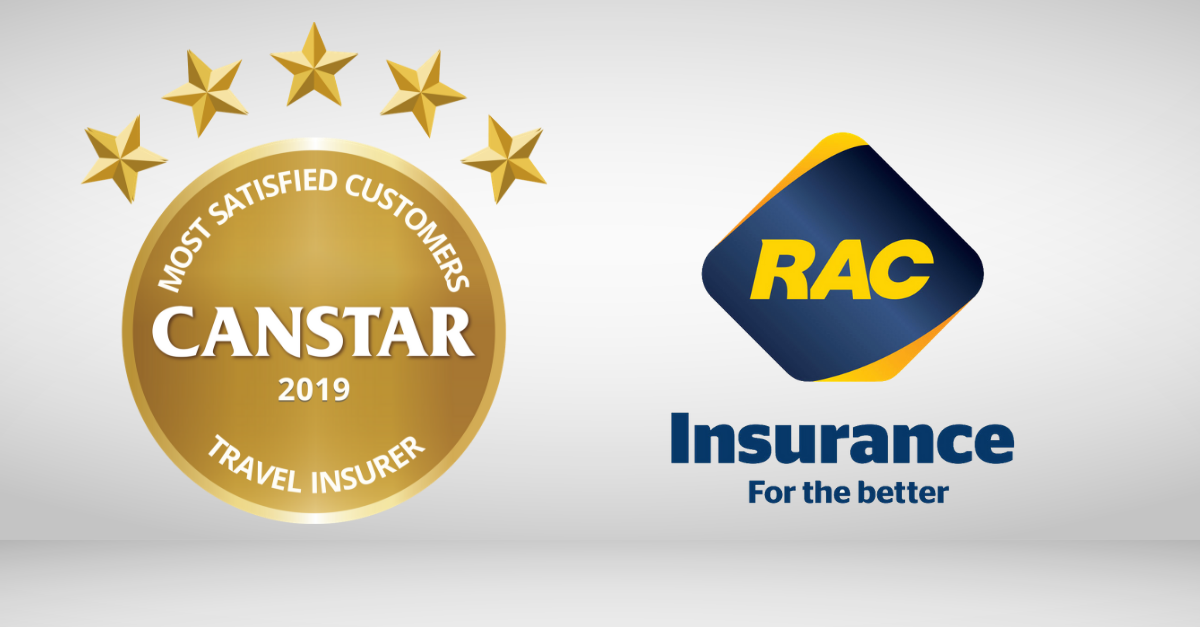 The overall winner of Canstar's 2019 Most Satisfied Customers – Travel Insurer Award is:
RAC
Canstar Ratings Manager Joshua Sale said customers of the WA-based Royal Automotive Club (RAC) rated the insurer highly in all areas considered by the Award: Communication, customer service, value for money, cost and comprehensiveness of cover.
"Compared to the average of all the other brands, RAC performed significantly better in communication and customer service," Mr Sale said.
"RAC also performed better than the rest of the market on overall trust, and trust around paying claims.
"This shows that it is important that consumers believe their travel insurer has their back."
Cover image Source: Mila Supinskaya Glashchenko (Shutterstock)