Which is best for travelling overseas: Visa or MasterCard?
Now, normally when you're just choosing a credit card, MasterCard vs Visa doesn't make a huge deal of difference. It's usually just a matter of convenience, with some different perks offered on their rewards credit cards. And while you're staying in Australia, businesses will typically accept either. Visa and MasterCard do not issue or distribute cards themselves – they are a payment network, so they leave creating the cards up to the banks that use their networks.
But when it comes to travelling, Visa vs MasterCard is a question that really does make a difference to your wallet. So which is best, MasterCard travel credit cards or Visa travel credit cards?
How are Visa and MasterCard travel cards different?
Visa and MasterCard both have a significant global presence, but there are some things that differentiate the two credit systems:
What it costs – currency conversion fee difference, and fees
Travel rewards
Number of merchants who accept them
Number of ATMs available worldwide
How much it costs to use Visa vs MasterCard overseas
When it comes to currency conversion costs, Visa outperformed MasterCard for all currencies tested by Canstar for its 2016 Travel Credit & Debit Card Star Ratings.
However, the top 3 performing cards this year on price for the Occasional Traveller were MasterCards that did not charge a Currency Conversion Fee. With a market average of 2.80% for currency conversion fees, there was no Visa cards that did not have a currency conversion fee.
What this shows is that MasterCards can still perform better than Visa cards from a price perspective; however, when all other variables are the same (or close), the Visa will outperform the MasterCard due to its superior exchange rate.
Why the difference? MasterCard performs worse than Visa simply because the exchange rates that they set are less competitive.
Average
Best Exchange Rate
MasterCard
Visa
USD
0.7401625
0.748412125
Visa by 1.11%
GBP
0.525407125
0.528210125
Visa by 0.53%
EUR
0.657290625
0.664095125
Visa by 1.04%
NZD
1.037918375
1.05617975
Visa by 1.76%
SGD
1.000856
1.0084225
Visa by 0.76%
Source: www.canstar.com.au. Exchange rates are the average of exchange rates taken on the following dates: 09/06/2016, 10/06/2016, 15/06/2016, 17/06/2016, 22/06/2016, 24/06/2016, 29/06/2016, 01/07/2016.
Another thing to note is that overseas purchases with MasterCards are first converted from the local currency into USD and then converted to AUD, whereas Visa does a direct conversion from the most popular currencies into AUD.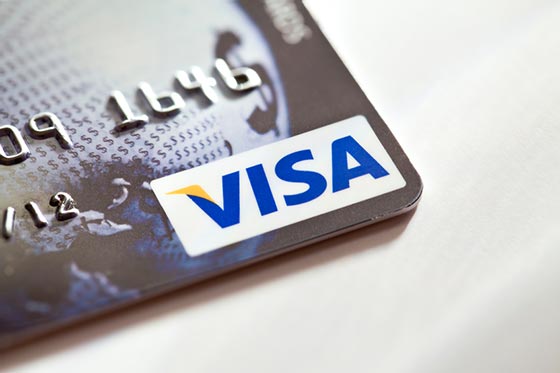 Photo: Bill Oxford | iStock
And what does that mean for you when you travel? How far will your Aussie dollar take you using either a MasterCard travel credit card or a Visa travel credit card?
As the table below shows, there's a $US 41.25 difference between the two options in our payment scenario for Occasional Travellers, and a $US 82.50 difference in our payment scenario for Regular Travellers.
Travelling To
MasterCard
Visa
Difference
AUD spend of $5,000
United States
$US 3,700.81
$US 3,742.06
$US 41.25
United Kingdom
£2,627.04
£2,641.05
£14.01
France
€3,286.45
€3,320.48
€34.02
New Zealand
$NZ 5,189.59
$NZ 5,280.90
$NZ 91.31
Singapore
$S 5,004.28
$S 5,042.11
$S 37.83
AUD spend of $10,000
United States
$US 7,401.63
$US 7,484.12
$US 82.50
United Kingdom
£5,254.07
£5,282.10
£28.03
France
€6,572.91
€6,640.95
€68.05
New Zealand
$NZ 10,379.18
$NZ 10,561.80
$NZ 182.61
Singapore
$S 10,008.56
$S 10,084.23
$S 75.67
Source: www.canstar.com.au. Exchange rates are the average of exchange rates taken on the following dates: 09/06/2016, 10/06/2016, 15/06/2016, 17/06/2016, 22/06/2016, 24/06/2016, 29/06/2016, 01/07/2016.
Travel rewards from MasterCard vs Visa
Both Visa and MasterCard offer the consumer different levels of rewards benefits:
Visa: Base, or Visa Signature
MasterCard: Base, World, or World Elite
The higher-level rewards offerings from either Visa Signature or MasterCard World and World Elite include benefits such as:
Discounted travel (cheaper airfares) and vacation package tour deals (such as discounts on cruises and package tours)
Discounts and deals on dining, entertainment, and sporting events
Emergency travel assistance
Emergency card replacement
Concierge service (Visa) or dedicated personal travel advisor (MasterCard)
Fraud liability protection
MasterCard's World levels offer some additional rewards such as added perks at certain hotels, such as room upgrades, complimentary breakfast, or late checkout.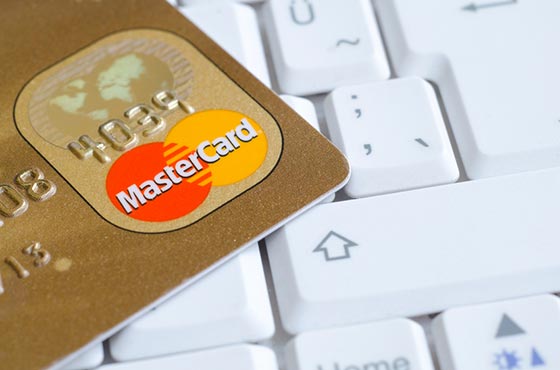 Number of merchants who accept each type of card
Visa is accepted by tens of millions of merchants according to their latest factsheet. This is largely thanks to having created the world's first electronic system for payment authorisation, clearing, and settlement. MasterCard is accepted by millions of merchants, according to their 2015 Annual Report.
Number of ATMs available worldwide
At the time of writing, MasterCard operates in more than 210 countries, with more than 1 million ATMs around the world.
Meanwhile, Visa operates in more than 200 countries, with more than 2 million ATMs around the world.
Does Visa or MasterCard do more for the global economy?
When you travel, you see poverty and the need for people to be able to access finance. Everyone needs a safe and economical place to save money, get paid for their work, make payments, get a business loan, and transfer money to relatives in other countries. Both Visa and MasterCard see this type of financial inclusion as a big part of their role in the world, seeing that it is vital for the sustainability for the individual or their family, their community, and the global economy.
About Visa
The Visa story began back in 1958 when Bank of America launched BankAmericard, the first consumer credit card program for middle-class consumers and small- to medium-sized merchants in the USA. After the company began expanding internationally in 1974, in 1976, BankAmericard was renamed "Visa" because it is the only word that sounds the same in all the languages around the world.
Today, Visa operates in more than 200 countries, connecting payments between consumers, businesses, banks, and even governments. They have more than 2 million ATMs around the world. With 2.5 billion Visa cards in circulation as of September 2015, 109 billion transactions were processed by Visa in 2015.
VisaNet was the world's first electronic system for payment authorisation, clearing, and settlement. It is now the world's largest electronic payments network.
Visa's innovations include global Innovation Centers, tokenisation, mobile location confirmation for travellers, connected cars, DonorsChoose.org, and security for the Internet of Things.
As a major global corporation, Visa's corporate and social responsibility focus is on diversity and inclusion. They work to provide access to basic financial education and necessary financial products to people in impoverished or disadvantaged parts of the world by partnering with organisations such as Women's World Banking in Nigeria, Kiva.org, CARE in Ghana, and the Center for Financial Services Innovation (CFSI) in Africa.
About MasterCard
MasterCard were founded in 1966 when a group of banks formed the Interbank Card Association (ICA). The ICA created the Master Charge card, an interbank charge card or an early form of credit card. In 1979, ICA/Master Charge officially changed its name to MasterCard.
MasterCard innovations have transformed how the world pays and gets paid for the past 50 years. When the internet took off in the 1990s, MasterCard partnered with Europay International to launch Maestro® as the world's first online, global, debit program. In the 21st century, products such as Qkr! for school canteens, MasterPassTM contactless payments, tokenisation, and Apple PayTM have shaped everyday life for consumers, merchants, and banks.
https://youtu.be/i73gl9W9H4I
Canstar is an information provider and in giving you product information Canstar is not making any suggestion or recommendation about a particular credit product. If you decided to apply for a credit card, you will deal directly with a financial institution, and not with Canstar. Rates and product information should be confirmed with the relevant financial institution. For more information, read our detailed disclosure, important notes and additional information.
Featured Image: Letty17 (iStock)