Many Aussies are invested in the balanced default option in their superannuation fund. It's a strategy that has served super fund members well in the past few years as super funds have delivered very strong returns, but will this strategy serve investors over the next five years?
Global and domestic markets are facing a myriad of economic and geopolitical concerns. There's the finalising of the Brexit deal, a looming US election, lingering trade wars, a spate of natural disasters, and the detrimental immediate and long-term impact of the deadly coronavirus.
So, with a backdrop so grim, where does this leave yield-hungry investors seeking healthy returns while avoiding heightened levels of risk?
In order to achieve their required level of income, investors – particularly retirees – may need to revisit their traditional balanced investment strategies, as the late stage in the market cycle turns and overall returns reduce.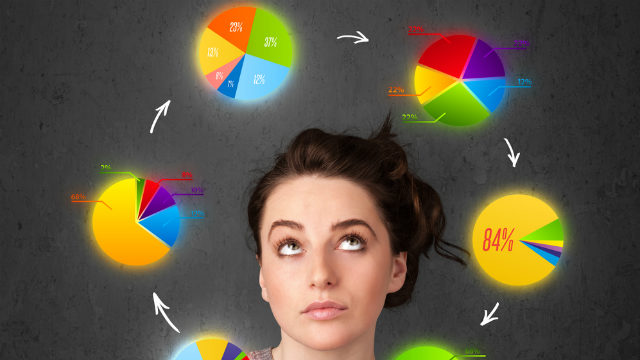 Revisiting balanced options
The balanced default asset allocation option is the way many people are invested in superannuation. Typically, this is an asset allocation of 70% to investments perceived as riskier, such as shares that experience large swings in market value, with the remaining 30% then allocated to more secure or less risky investments, such as fixed income.
Generally, these balanced portfolios are typically divided between stocks and bonds, and seek both preservation of capital and growth. They tend to be used by investors with a more moderate risk appetite, while more conservative investors generally opt for a higher ratio of capital preservation strategy, and more aggressive investors typically choose a riskier growth strategy.
For medium- to long-term investors who want exposure to investment classes that will potentially give higher returns, a balanced option may be still appropriate as long as they understand that negative returns are likely over the short term.
Strong returns drawing to a close
All good things must come to an end and, with the market's 20% returns of the past 12 months no longer realistic, balanced investors are unlikely to continue receiving such strong investment returns as interest rates hit the bottom of the cycle.
Furthermore, with interest rates over the next five years unlikely to rise by more than 1% or 2%, we can probably expect one-year term deposit rates to remain under 3% and other secure fixed interest investments to provide similar rates of return.
This means the balanced investor with a 30% allocation to fixed interest investments may only receive a return of 3% for this part of the portfolio for the next five years. In contrast, medium-term returns of 7%-8% – comprised of dividend yield and earnings growth – over the next five years would be a reasonable expectation for share investments.
With a 70% allocation to shares, the balanced investor is likely looking at a total return of between 5.5% and 6.5% for the next five years; significantly less than previous years.
This turn in the cycle comes at a time when many "baby boomers" will be looking to access their superannuation balances as they enter retirement. Unfortunately, for investors who are drawing down more heavily from their superannuation, such a return may be too low.
One possible solution to improve investment returns is to increase the allocation to the risky part of the portfolio. An extra 10% allocation is likely to produce a 0.5% higher return.
But investors will need to be aware that sharemarkets – both here and overseas – will continue to operate in the same volatile manner, which can be a daunting prospect for those not used to the fluctuations that come with the current level of market uncertainty.
However, while a 15% short-term market correction on a higher proportion of an investor's portfolio may be a difficult pill to swallow, for the benefit of higher expected long-term returns, it may be necessary to achieve a longer lasting superannuation balance – something those approaching or at retirement age need to very carefully consider.
If you're comparing Superannuation funds, the comparison table below displays some of the products currently available on Canstar's database for Australians aged 30-39 with a balance of up to $55,000, sorted by Star Rating (highest to lowest), followed by company name (alphabetical). Use Canstar's superannuation comparison selector to view a wider range of super funds.
Fee, performance and asset allocation information shown in the table above have been determined according to the investment profile in the Canstar Superannuation Star Ratings methodology that matches the age group you selected.
---

About Jonathan Philpot
Jonathan Philpot is wealth management partner at HLB Mann Judd Sydney, a firm of accountants and business and financial advisers.
Main image source: William Potter (Shutterstock)