Kinetic Super and Sunsuper members may soon see a reduction in fees and have more products and services available to them, following an announcement that the two funds are merging.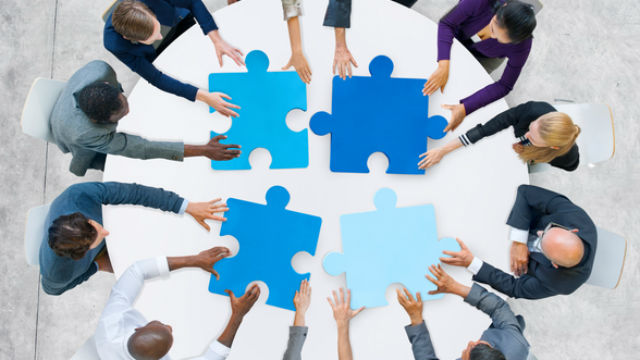 After a comprehensive due diligence process earlier this year, the two superannuation funds have signed a successor fund transfer deed, authorising the merger of Kinetic Super and Sunsuper.
Combined, the merged entity will manage more than $45 billion in funds and approximately 1.3 million members throughout Australia.
The funds anticipate they will be able to better fulfil Australian's retirement goals through a "profit-for-member" structure and "competitive low fees".
Kinetic Super Chairman Frank Gullone says he is excited to see the merger go ahead and deliver industry-leading investment returns to their consumers.
"The comprehensive due diligence process has clearly demonstrated that a merger between the funds will be in the best interests of all members, delivering a reduction in fees whilst also enhancing the products and services available," said Mr Gullone.
When the super funds announced they were in merger talks in April 2017, Gullone said they "share similar values".
"We are united by our profit-for-member model and unfaltering focus on maximising members' retirement savings within a low-cost and transparent structure," he said.
Sunsuper Chairman Ben Swan agrees Kinetic and Sunsuper are a good fit for benefit of their consumers.
"As we start to shift gear and plan for transition over the next 12 months, both funds will work together in partnership to deliver the best outcome to members and employers," said Mr Swan.
"With members' interests at our core, we are thrilled to embark on the next phase of our merger with Kinetic Super."
APRA puts pressure on small super funds to merge
The Australian Prudential Regulation Authority (APRA) has been actively putting pressure on smaller funds – like Kinetic Super – to consolidate by merging with larger funds, in order to provide their members with improved returns.
Amid concerns that the system is too fragmented, APRA has forced smaller super funds to justify why their members are not disadvantaged by the often more expensive and limited MySuper products they offer.
In March, APRA Deputy Chairman Helen Rowell observed "considerable reluctance by boards to acknowledge that it is in the best interests of their members to pursue a merger or wind up their fund".