Would you like more control of your super? A growing number of funds offer a direct investment strategy – here are some of the issues to consider.
Plenty of Australians are keen to take a more active role in their retirement savings – it's one of the key drivers for setting up a self-managed super fund. But a DIY fund is not the only option if you want to have more of a say in the way your super is invested. A growing number of retail and industry funds offer a direct investment option that lets you call the shots when it comes to how your nest egg is invested.
Super Funds with Member Direct Investment Options
Fund
Product/s
Offered For Selected…
Max Portfolio Exposure To…
Term Deposits
ETFs
S&P/ASX300 Shares
Individual Share
Shares Overall
AMP Superannuation
Flexible Super Choice
Y
N
N
–
–
AustralianSuper
AustralianSuper
Y
Y
Y
20%
80%
CareSuper
CareSuper
Y
Y
Y
20%
75%
Cbus
Cbus Super
Y
Y
Y
20%
80%
Colonial First State
FirstChoice Wholesale Personal Super
Y
N
N
–
–
Hostplus Super
Personal Super
Y
Y
Y
20%
80%
ING
Living Super
Y
Y
Y
20%
100%
IOOF
Personal Super, Pursuit Select Super
Y
Y
Y
30%
95%
legalsuper
Sponsored and Personal Super
Y
Y
Y
25%
100%
Media Super
Media Super
Y
Y
Y
20%
90%
Mercer Superannuation
Mercer Super Trust
Y
Y
Y
20%
80%
Mine Super
Mine Super
Y
N
N
–
–
MLC
MasterKey Super Fundamentals
Y
N
N
–
–
NGS Super
NGS Super
Y
Y
Y
20%
80%
OnePath
Frontier Personal Super
Y
N
N
–
–
QSuper
QSuper
Y
Y
Y
25%
85%
VicSuper
FutureSaver
Y
N
N
–
–
Source: www.canstar.com.au – 4/02/2021. Based on superannuation funds on Canstar's database that allow direct investing in selected Shares, ETFs or Term Deposits. List may not be comprehensive, other funds may offer a Direct Investment Option.
How direct investment options work
To begin with, you usually need a minimum level of super savings to get started – this can be as little as $10,000. In many cases, you still need to hold at least part of your super in a professionally managed option but it doesn't necessarily have to be a lot – with some funds the minimum is $3,000. This is something worth checking with your fund.
From here, you open a separate cash account within your fund using money from your super. The minimum amount varies between funds. For example, it is $500 with CareSuper, or you'll need to transfer at least $5,000 with QSuper.
This cash account is used to buy investments and pay costs such as brokerage. On the flipside, any returns or proceeds from the sale of investments flow into this account. Once the account is set up, you're ready to choose your preferred investments from the line-up of options provided by your fund.
Remember, all this is done within the confines of your super fund. Even though you have more control over the investments you buy and sell, the money remains within your fund until you meet the conditions of release.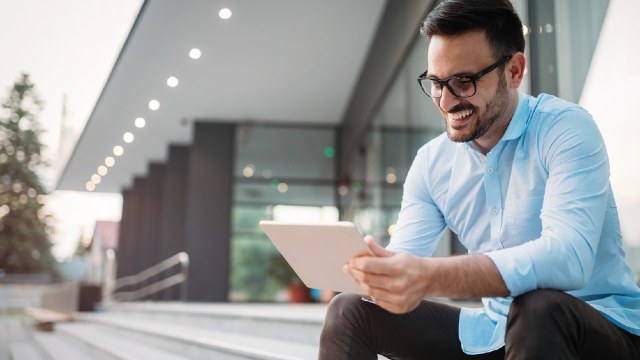 Plenty of tools at your disposal
The direct investment platform within your super fund is likely to come with a wealth of tools to help you decide where and when to invest. At a minimum, expect to see access to real-time trading, the latest market information and research.
One thing that's not included is tailored financial advice. This is available through most funds as a separate service.
The selection of investments varies
The selection of direct investments on offer varies between super funds. This is something to look into if you have a particular asset in mind. Some, such as AMP's Flexible Super Choice, only offer term deposits. Others, such as ING's Living Super, offer an extensive menu of individual shares within the ASX 300 index, plus listed investment companies and exchange traded funds (ETFs).
Restrictions can also apply around the make-up of your direct portfolio. Most funds place limits on how much of your super can be held in any particular security. Looking again at ING's Living Super, up to 20% of your balance can be invested in any one share or up to 50% in a single ETF.
These limits make sense as they encourage fund members to grow a diversified portfolio (more on this later). The drawback is that your investment weightings are likely to change over time as the market value of a share or ETF rises or falls.
For example, a share investment that initially comprised 15% of your portfolio could climb in value to account for 21% of the balance. If this exceeds the maximum limits set by your fund, you may be restricted from purchasing additional investments until you rebalance the portfolio. That's likely to mean selling some stocks to bring the proportions of your portfolio back in line with allowable limits.
The upshot is that a more hands-on approach may be required to manage your super. That's quite different from having all your super professionally managed, which requires very little engagement.
Watch for additional costs
A key downside to watch for is the potential to rack up significant costs. When your super is entrusted to the fund manager, expenses such as brokerage are spread across a vast number of members. So, the cost to the individual may be very low.
That's not the case with direct investment. It's very much a user-pays system, where the cost of trades comes straight out of your account. And there can be quite a line-up of fees to contend with.
With QSuper for instance, the direct member investment option comes with a 0.16% annual administration fee, a $299 annual access fee, a 0.40%pa cash management fee plus brokerage of $29.50 on trades up to $10,000 or $46.50 on trades between $10,001 and $27,500.
By contrast, with Q Super's Lifetime super option – where the fund manager makes all the investment decisions – annual fees range from 0.42% to 0.74% depending on your life stage. As a guide, a 40-something with super savings of $50,000 can expect to pay an annual fee of 0.63% or $315.
Bear in mind, selecting ETFs as part of your direct super portfolio generally means paying additional ETF fees, which can be anywhere from 0.03% to 2.39%.
The variety of fees can make it challenging to determine how much direct investing will cost, though a key decider is how frequently you trade. What's more certain is that fees will reduce the net (after-costs) returns your super earns, and if you have limited super to invest it could work out cheaper to leave your nest egg in the hands of the fund manager.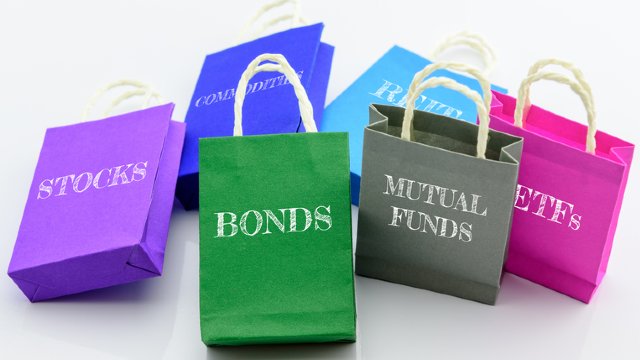 Will your super still be diversified?
An issue that shouldn't be overlooked is diversification – something that's good for your super, but not generally well understood. A survey by investment watchdog ASIC found only 40% of Australians say they understand the concept of diversification. One-third of survey respondents had never heard of the term.
That's a concern because one of the strengths of professionally managed super funds is their ability to spread members' money across a broad array of underlying investments. This diversification goes a long way to explaining why several of the top performing super funds on Canstar's database achieved returns topping 7% in 2020 – a year that saw the ASX 200 record a loss of 1.45%.
Sure, the investments you select could outperform the market. But if you plan to invest in individual shares, it can be hard to achieve the level of diversification your broader super fund offers without racking up big brokerage costs.
Invest to a plan
It's also worth giving some thought to how you will handle any sharemarket jitters. As AustralianSuper noted, during periods of volatility "one mistake many direct investors make is to invest a large percentage of their portfolio in low-return assets like cash".
This tendency to get spooked by market falls, can come at a big cost to your super. A 2018 US study found investor panic resulted in losses of 8%-15% over a 10-year period.
Working towards a long-term plan, and having the discipline to stick to it, may help you stay on track through a variety of market conditions. If that doesn't sound like you, leaving your super to the professionals could be a sensible strategy.
Is direct investment right for you?
Direct investing can offer the best of both worlds – the ability to have more control of your super without the cost and administrative burden of a self-managed super fund. But it's not for everyone.
The potential for higher costs can make this an uneconomic choice unless you have a decent chunk of super to invest. You also need to be prepared to keep an eye on your investments to be sure you're staying within the investment proportions set by your fund.
While you may have a hunch about how a particular share will perform, if it's part of the ASX 300, chances are, your super is already exposed to it – along with a wide variety of other assets. Put simply, it can be hard for an individual investor to beat the level of diversification your fund provides.
Directly investing at least part of your super can encourage a greater interest in superannuation, and that's a plus. Just be sure to think carefully about whether you have the time, the volume of super savings and the commitment to a long-term plan, to make it worthwhile.
Cover image source: New Africa (Shutterstock.com)
This article was reviewed by Editorial Campaigns Manager Maria Bekiaris before it was published as part of our fact-checking process.
---
If you're comparing superannuation funds, the comparison table below displays some of the products currently available on Canstar's database for Australians aged 30-39 with a balance of up to $55,000, sorted by Star Rating (highest to lowest), followed by company name (alphabetical). Use Canstar's superannuation comparison selector to view a wider range of super funds.
Fee, performance and asset allocation information shown in the table above have been determined according to the investment profile in the Canstar Superannuation Star Ratings methodology that matches the age group specified above.
---
Nicola Field is a personal finance writer with nearly two decades of industry experience. A former chartered accountant with a Master of Education degree, Nicola has contributed to several popular magazines including the Australian Women's Weekly, Money and Real Living. She has authored several best-selling family-focused finance books including Baby or Bust (Wiley) and Investing in Your Child's Future (Wiley).