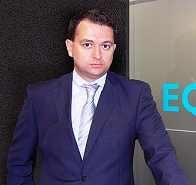 Cash, as Canstar has
noted before
, is a long-term investment for many Trustees of the $500 billion-plus self-managed superannuation fund (SMSF) sector. With cash returns historically low, though, Trustees may be inclined to seek outperformance in the other main SMSF asset class – shares. This is where microcaps (listed shares with a small market capitalisation) may come into play.
Canstar recently sat down with the CEO & Chief Investment Officer of Microequities Asset Management, Carlos Gil, for his views on where macro caps can fit into an overall SMSF investment strategy.
How do Microcaps fit?
"SMSFs are generally long term investment vehicles and equity (share) investments whether in large cap or small cap or microcaps should always be undertaken within the context of a long term investment horizon," comments Carlos. "So in terms of time horizon there is excellent congruence between the Microcaps and SMSFs. Secondly, Microcap companies generally possess stronger long term growth dynamics than their large-cap counterparts. Growth and specifically earnings growth is the driver of intrinsic value and by inference capital growth. Hence Microcaps offer SMSF investors excellent capital growth opportunities within the context of long term investment commitment which is certainly compatible with SMSF."
When it comes to considering what proportion of an SMSF asset base would be suited to Microcaps, there is no generic answer as the investment needs of specific SMSFs will be determined by the needs of the beneficiaries. Carlos admits to having over 80% of his personal asset allocation in Microequities Asset Management funds – not an investment strategy that would be suited to everyone. More than the proportion of money to be invested in Microcaps, though, Carlos encourages would-be investors to consider how that money should be invested to best manage risk.
"The key element to remember for SMSF investors is to look at how they are deploying their assets into Microcaps," says Carlos. "Not all Microcaps are created equal and many Microcaps have very different risk profiles. Our approach to investing in Microcaps is to first of all minimise capital risk, to search for high reward opportunities within a tolerable level of risk. So investors should not think of the asset class as holding an inherent generic risk profile, there is a wide spectrum of risk profiles within Microcaps and our experience and record demonstrates that downward risk can be considerably reduced."
Microcaps are not a simple DIY
Sounding a note of caution for would-be investors, Carlos suggests that Microcaps are not an easy DIY investment for time or expertise-poor Trustees. "Research and due diligence is absolutely vital," he says. "In Microcaps, investors cannot cut any corners in terms of undertaking fundamental research. We recommend that if an investor does not have the time, skill set or resources to undertake research, they should use a specialised Microcap Fund Manager."
Carlos Gil is CEO & Chief Investment Officer of Microequities Asset Management. The asset manager offers two Microcap Funds with value investing at the core of the investment philosophy, as well as a selection of special purpose vehicles.
Canstar is an information provider and in giving you product information Canstar is not making any suggestion or recommendation about a particular product. For more information, read our detailed disclosure, important notes, and additional information.