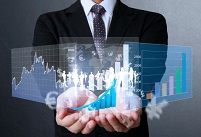 When it comes to listed shares, all investors are familiar with the market leaders; the ASX-listed companies that make up the majority of market capitalisation. At the other end of the scale, though, are the Microcaps – the publicly listed companies with a market capitalisation below $250million AUD. It is a sector that requires careful navigation – DIY dabblers beware!
To learn a little more about the sector, Canstar recently conducted a Q&A with the CEO & Chief Investment Officer of Microequities Asset Management, Carlos Gil. As follows:
Q. Is Microcap investing risky?
A: "Certainly the asset class is exposed to greater market pricing volatility which is the academic viewpoint of what risk is. We view risk in terms of an adverse evolution in the fundamentals of the business (eg operating performance, sales, earnings, cash flow from operations, competitive positioning). The strict and disciplined application of our value based ethos and risk mitigation approach has seen our Deep Value Fund outperform the market in both rising markets and falling markets. That is, when the market falls our Deep Value Fund is falling less than the market. This lesser downward pricing volatility challenges the view that our asset class is riskier than say large cap companies and we view it as a testament to our value focused discipline."
Q. Can you explain one of your quotes: "A project is not a business"?
A: "Firstly, when you become a partner in business you do so within the context a long term investment horizon. This means you are primarily concerned with what the business will be worth in 5 years? time or further, not next week, next month or six months? time. This intended long-term investment relationship means we view market prices for our business partnerships as irrelevant. We focus on the fundamentals of the business, it is our experience than in time the market pricing will gravitate towards the intrinsic value.
We also, as in any business partnership, spend a lot of time undertaking due diligence in the business and of the management team that runs it. We evaluate Management teams under two general criterions: are they competent effective leaders for the business, secondly are their moral and ethical compasses aligned to their shareholders best interest. This second element can be summarised in a slightly more vernacular way: "do we trust the people sitting at the other side of the table?" That may sound obvious but some investors fail to account the behavioural conduct of management teams as absolute key elements in the investment process. In our view, the ethical standards of the management team are a core element. We don?t partner with people we don?t trust.
Lastly, we are value investors, we buy businesses with proven businesses models and competent management teams at a large discount to their intrinsic value. To us a business is one that generates profit, an entity that records losses is by our definition not a business, it is a "project" that may or may not become a business. We are not interested in buying projects."
Carlos Gil is CEO & Chief Investment Officer of Microequities Asset Management. The asset manager offers two Microcap Funds with value investing at the core of the investment philosophy, as well as a selection of special purpose vehicles.
Canstar is an information provider and in giving you product or product provider information Canstar is not making any suggestion or recommendation about a particular product. For more information, read our detailed disclosure, important notes, and additional information.