A number of elderly Australians and people who would typically rely on cash are about to receive a debit card from their bank, but many of them may be unfamiliar with how to set one up and use it. Here's what you need to know.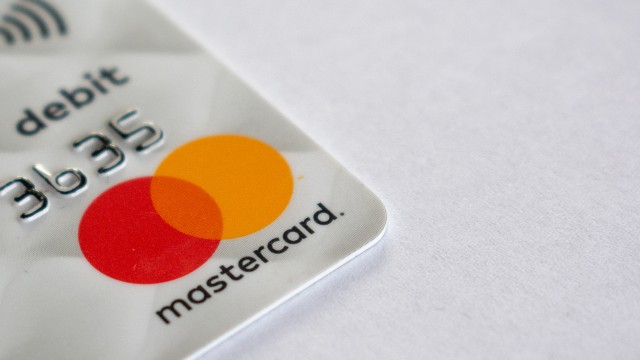 On Wednesday, ASIC fast-tracked the approval for banks to issue a record number of debit cards to help some customers shop safely throughout the coronavirus pandemic.
The cards will be issued, at no cost, to customers who actively use a passbook account or transaction account with no linked debit card to do their banking, meaning they typically pay for goods and services using cash or EFTPOS but are unable to shop online or over the phone.
According to the Australian Banking Association (ABA), more than 500,000 bank customers currently use a passbook or savings and cheque account with no debit card, and many of them are aged over 70 years old.
The ABA said the issuing of debit cards to these customers was an important step given the government advice for older Australians to stay at home whenever possible during the pandemic, as well as reports that many retailers were accepting contactless payments over cash at the moment due to concerns that cash handling could potentially be a vehicle to spread the virus.
Many consumers also appear more eager to pay with a card or digital wallet over cash, with research released from Mastercard today showing cardholders in the Asia Pacific region have overwhelmingly switched to tap-and-go payments.
The payment provider found those transactions grew 2.5 times faster than non-contactless payments in grocery stores and pharmacies in the Asia Pacific between February and March this year, as shoppers adjusted to the challenges of buying everyday supplies and sought improved safety and cleanliness at the point of sale.
How to activate and use your debit card
Eligible passbook or transaction account customers may soon receive an invitation from their bank to have a debit card issued, or a letter in the post with the new debit card attached and instructions on how to activate it.
An ABA spokesperson told Canstar the debit cards would come with a clear set of instructions for activation, and there would generally be the option to access online banking services as well, to help monitor spending activity. If customers need further assistance, a phone number will be provided to speak with bank staff directly, the spokesperson said.
The process to set up and activate the debit cards would be much the same as it is for all customers, according to the spokesperson.
As an example of how this could work, we looked at the big four banks' instructions on how to activate and use their respective debit cards, given a large portion of Australians bank with these institutions.
Activating and using a debit card with Commonwealth Bank
To activate a Commonwealth Bank debit Mastercard, customers can either log on to NetBank online, then enter the last four digits from their new card and set a PIN for it, or set up the card in the bank's mobile app:
Log on to the CommBank app
Tap on 'Cards'
Choose 'Debit Mastercard'
Tap on 'Activate then set a PIN'
The card can be used to pay for items in store, online or over the phone, and can be added to digital wallets on smartphone or wearable devices. CBA also has a feature called Spend Tracker available online or via its app that categorises every transaction, to make it easier for customers to see where their money is being spent.
The bank can be called on 132 221 between 6am and 10pm for further assistance, or customers can visit their local branch if it's safe to do so.
Activating and using a debit card with ANZ
ANZ Access Advantage, ANZ One offset, ANZ Access Select and ANZ Pensioner Advantage accounts now come with a Visa debit card. To activate an ANZ debit card, the bank says customers need to log into internet banking or the ANZ mobile app, or call 13 13 14.
Customers can use their Visa debit card to 'tap-and-pay' in stores, to pay online or by phone with their card details and to get cash out or deposit it and check their account balance at ATMs. ANZ says customers should select 'Credit' or 'Visa Debit' for all transactions, unless they are withdrawing cash with purchases, in which case they should select 'Savings' or 'eftpos SAV'.
ANZ has answered a number of commonly asked questions for new debit card customers online, including how to make purchases online and over the phone.
Activating and using a debit card with NAB
To activate a NAB Visa debit card, customers would need to register for SMS Security first, via either internet banking or NAB's mobile app. Once they have confirmed their phone number with the bank, customers can activate the card and set up a PIN via internet banking or in the mobile app:
Download the latest version of the NAB app, login and go to 'My cards'
Tap on your new debit card, highlighted 'Activate'
Follow the prompts to activate the debit card and set a new PIN
The bank also has instructions for customers who wish to activate a card. It says they can do so either:
via SMS, by texting their NAB ID and the last eight digits of their card to 0438 344 818
by calling 13 22 65, or
by visiting a branch if it's safe to do so.
Any of these options would require customers to set up their PIN at a NAB ATM, according to NAB.
NAB says customers can use their debit cards to make everyday purchases with tap-and-pay, use features in the NAB app to help stay control of their money and shop safely with the bank's fraud protector-tool NAB Defence.
Activating and using a debit card with Westpac
Customers of Westpac who are not registered for online banking will need to call 1300 308 930 to activate their Debit Mastercard, the bank advises. Once registered, they can activate the card via online banking or in the app:
Select 'Services' in the Westpac app
Select 'Activate a card'
Scan or manually enter your card details
Set your card PIN
Customers who are already registered for telephone banking could also call 132 032 to activate their card.
Westpac says customers can use the card to shop online, pay for purchases with contactless technology via services such as Apple Pay, and link up to two eligible Westpac bank accounts to the card.
Will my money be safe if I use a debit card, and can I still track my spending?
Canstar money expert Effie Zahos said some customers who haven't used a debit card to access their money in the past may find it intimidating, or may be concerned about safety.
"The other thing is, now that transactions are not written down in a passbook, it could be harder for some people to monitor what they're spending," Ms Zahos said. "But a lot of the banks will have tools and apps that can help you track what you're spending."
ABA CEO Anna Bligh said customers could "rest assured that it's safe, it's secure and you can track your spending".
As with all our content, Canstar's Coronavirus coverage will always be free for our readers.