Endeavour Mutual Bank Credit Cards
Endeavour Mutual Bank is a provider of credit cards, home loans, car loans and personal loans, savings accounts, home insurance, car insurance, and travel insurance.
Compare Endeavour Mutual Bank credit cards
If you're considering an Endeavour Mutual Bank credit, have a quick look at what they have available in the table below, based on a monthly spend of $2,000.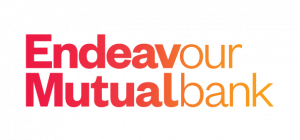 Types of Endeavour Mutual Bank credit cards
Endeavour Mutual Bank has one credit card available at the time of writing: the Low Rate Visa Credit Card. This credit card received a 5-star rating in Canstar's 2017 Credit Card research.
Endeavour Mutual Bank Low Rate Visa credit card
Features
Card type: Visa
Minimum credit limit: $1,000
Maximum credit limit: $30,000
Interest-free days: Up to 55
Digital wallet: Card enabled for Apple Pay and Android Pay digital wallets
Contactless: Contactless payments enabled via Visa payWave
Security: Purchase monitoring through Verified by Visa
Source: Endeavour Mutual Bank
Eligibility to apply for Endeavour Mutual Bank credit cards
There are only two eligibility requirements when applying for a Endeavour Mutual Bank credit card:
At least 18 years old
Australian citizen or permanent resident
A good credit score won't hurt, either!
How to apply for an Endeavour Mutual Bank credit card
If you meet the eligibility criteria above, then you can apply for an Endeavour Mutual Bank credit card either online by comparing credit cards on the Canstar website and applying for the card of your choice on the Endeavour Mutual Bank website. You can also apply by calling 1300 13 14 20.
You will need the usual documentation to apply for a credit card, including:
Your Australian driver's licence
Your employment details
Your annual income
Your usual living expenses
Details about assets you own such as a home, car, other belongings, or savings
Any debts you currently owe on other credit cards, loans, or overdrafts
Read our checklist on applying for a credit card for a more detailed explanation of how the process works.
Endeavour Mutual Bank FAQs
Showing Rewards products in Canstar's database with links to lenders' websites. The display is sorted by purchase rate (lowest to highest) for credit cards that offer signup bonuses to consumers for a spend of $5,000 per month.
Table only displays five products. Click here to see more. Be sure to read the full terms and conditions of each deal before signing up.