Commonwealth Bank Self-Managed Super Funds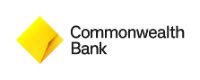 Commonwealth Bank is a provider of banking, home loans, investments, pension payments, corporate and personal superannuation, and insurance.
Compare Commonwealth Bank SMSF products
If you're considering self-managed superannuation services with the Commonwealth Bank, check out what's available in SMSF savings accounts for those who live in New South Wales with a balance of $5,000. Results are sorted by Star Ratings (high to low). To compare other super funds, visit the Canstar SMSF comparison pages.
Compare Self-Managed Super Funds
Types of Commonwealth Bank SMSF products
The Commonwealth Bank provides a variety of SMSF products and services, including:
SMSF cash account
Shares and Exchange Traded Funds (ETFs)
Managed funds
Property lending
Investment strategies
SMSF advice
Signing up for SMSF services from the Commonwealth bank gives you access to several features including:
Competitive investment performance
Flexible investment options
Integration with CommSec, an online broker
Over-the-phone financial advice available
Easy online account access
Compare Self-Managed Super Funds
Eligibility to use Commonwealth Bank SMSF products
To sign up for Commonwealth Bank SMSF products and services, you need to be a trustee of a self-managed super fund. You will need to be able to provide personal identification, the name and ABN of your SMSF and a certified copy of the Trust Deed.
Commonwealth Bank FAQs
Yes, the Commonwealth Bank has a dedicated SMSF portfolio viewer. You can view your account balances online, access statements for your accounts, manage investments and more. Access the online portal here.
Yes, you can move your existing SMSF from another administrator to the Commonwealth Bank. They will help with this process by updating the Trust Deed, appointing an auditor, completing any outstanding tax returns and establishing a new linked cash account.
The Commonwealth Bank is one of the largest banks in Australia. Founded as a government bank in 1911, it grew to combine many state government banks and was fully privatised in 1996. Today, they employ over 52,000 people and have 800,000 shareholders.
The Commonwealth Bank has a corporate responsibility plan in place to create positive change across Australia. They have seven different Opportunity Initiatives across education, the community and business practices:
Funding financial education programs for students
Providing resources and funding to educators
Creating and investing in financial wellbeing programs
Supporting employees involved in community organisations
Emphasising transparent and inclusive stakeholder relationships
Promoting inclusivity and diversity
Investing in sustainable industry
If you're considering a SMSF service provider, check out the following table which contains details of the SMSF products rated by Canstar.