Citi Transaction Accounts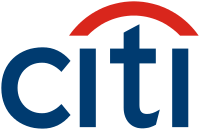 Citi is a provider of transaction accounts, as well as other banking solutions including savings accounts, credit cards, home loans and foreign currency services.
Compare Citi transaction accounts
Considering a transaction account from Citi? The table below displays a snapshot of Citi transaction accounts on Canstar's database. These results are based on a person in NSW with an average of 35 transactions per month.
Compare more policies based on your circumstances:
What transaction accounts does Citi offer?
Citi offers the following transaction accounts at the time of writing:
Citibank Plus Account
According to Citi, its Citibank Plus account is a fee-free (including transfer fees) everyday account. It comes with online access and offers a free bottle of wine to customers who dine at Citi Dining Program partner restaurants and pay with a Citi Debit Card.
Citi Global Currency Account
While this product is not a traditional transaction account per se, in that its primary purpose is the management of different currencies, it still offers some of the functionality of a transaction account and could potentially be used as such depending on your circumstances. One of the main features advertised by City for this account is the ability to consolidate international bank accounts into one place.
You can view the current Star Ratings and fees on Citi transaction accounts in our comparison tables.
Does Citi also offer savings accounts?
Yes, Citi offers a savings account in addition to its transaction account – the Citibank Online Saver. According to Citi, customers can nominate any Australian bank account to be linked to their Citibank Online Saver account.
Considering a savings account from Citi? The table below displays a snapshot of Citi savings accounts on Canstar's database. These results are based on a regular saver in NSW with $10,000 in current savings.
Click here to compare more savings accounts based on your circumstances and preferences. To see the definition of a regular saver and other profiles used in Canstar's Star Ratings, view our saving and transaction account methodology here.
Does Citi charge fees on its transaction accounts?
Transaction accounts can come with several fees, such as monthly account-keeping fees, transaction fees, withdrawal fees and more. However, at the time of writing, Citi says its transaction Citibank Plus Account is 'fee-free'. Consider checking the product terms and conditions for current fees that might apply.
What does Citi offer in terms of mobile banking for its transaction accounts?
Citi offers both online and mobile banking for its transaction account products, with its app available in both the Apple and Google stores. According to Citi, the features of its mobile banking include:
Quick log-in with your fingerprint or pin

Temporarily lock or unlock your credit cards

Set up notifications for large purchases or transfers made on your card(s)

Pay bills from your phone
How to apply for a Citi transaction account
Before applying for a Citi transaction account, consider comparing it against others on the market to help ensure it is the right one for you. You can then apply for a Citi account online, provided you have the correct documentation:
At least one form of ID, such as a driver's license or passport

Accurate personal information, such as your name, date of birth, address and phone number

Tax File number (optional)
Related article: How to change bank accounts
Eligibility requirements
Before applying for a Citi transaction account, you will also have to meet the following eligibility requirements:
You must be 18 years of age or older

You must have a valid email address, mobile number, and Australian residential address

You must hold either an Australian drivers license or passport
What other banking products does Citi provide?
Citi provides a variety of different products to consumers, including:
About Citi
Citi Australia was formed in 1977 as the Citicorp Australia Holdings in 1977. According to its website, it then commenced consumer operations in Australia in 1985 as Citi, the first foreign bank to be granted a banking licence.
Today Citi says it serves over one million customers in Australia, making it the largest international bank in Australia. Citi Australia is part of Citigroup, one of the world's largest providers of financial services. Citigroup celebrated its 200th anniversary as a bank in 2012.