Malcolm Turnbull has announced plans to establish a royal commission into the banking sector, and one fintech is hopeful it will bring more competition and trust to financial services in Australia.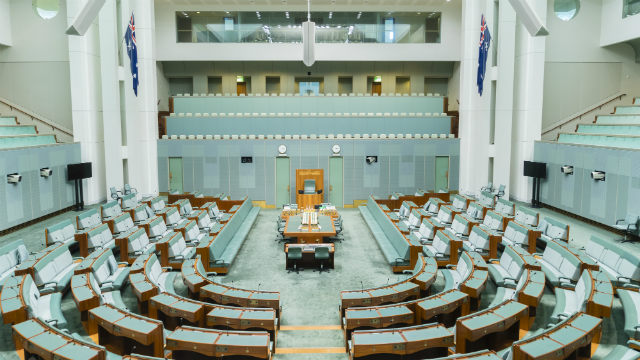 The announcement comes following a letter from ANZ, Commonwealth Bank, Westpac and NAB to the Treasurer asking for an inquiry to restore public faith.
Alternative finance and peer-to-peer lender MoneyPlace's CEO Stuart Stoyan told Canstar a banking royal commission "has been a long time coming".
"It's important to re-establish trust with banks and financial services more generally," he said.
"I'm hopeful it will allow us to review policies that enable fintech to provide great products and services to all Australians – open banking in particular.
"Fintechs are providing products and services that are better than what's currently being offered.
"We are seeing that Australian consumers' trust in fintech is actually on the rise while it's trust in the major banks is on the demise.
"This is a chance for the government to embrace these changes to ensure we get world-class products and services."
The EY FinTech Australia Census 2017 survey recently revealed Australia has a comparatively high, and rising, fintech adoption rate of 37% – this has tripled over the past two years (from 13% adoption in 2015).
Mr Stoyan expects with the increasing adoption rate and a banking royal commission, the government will look to alternative lenders more and more.
"The government will look to MoneyPlace and companies like us and say, 'why is it that MoneyPlace can provide better interest rates but banks can't'," he said.
"We believe an inquiry into the banking industry may help the government achieve its goal of encouraging financial innovation in Australia and the associated positive result for all consumers," said Acorns Managing Director George Lucas.
"We hope this inquiry will aid in levelling the playing field in financial services.
"To have a strong banking industry doesn't mean that the banks need to dominate in every financial service offered to the Australian public."
Banking royal commission "in the national interest"
In a letter addressed to Treasurer Scott Morrison, the four big bank executives said it is time for an inquiry into the banking system.
"Our banks have consistently argued the view that further inquiries into the sector, including a Royal Commission, are unwarranted," they said.
"However, it is now in the national interest for the political uncertainty to end.
"It is hurting confidence in our financial services system, including in offshore markets, and has diminished trust and respect for our sector and people.
"It also risks undermining the critical perception that our banks are unquestionably strong."
In his announcement this morning, Malcolm Turnbull said his government will establish a royal commission into the "alleged misconduct of Australia's banks and other financial services entities".
"Ongoing speculation and fear-mongering about a banking inquiry or Royal Commission is disruptive and risks undermining the reputation of Australia's world-class financial system," he said.
"The Government has decided to establish this Royal Commission to further ensure our financial system is working efficiently and effectively."
While the government took action today, Labor has been campaigning for a royal commission for quite some time.
"It says everything about Turnbull's values and priorities that he only agreed to Labor's Royal Commission when the banks told him he had to," said Leader of the Opposition Bill Shorten.
"He ignored the pleas of families and small businesses, he rejected the words of whistleblowers.
"But when the big banks wrote him a letter, he folded the same day.
"Turnbull has always been – and always will be – on the side of the banks."
Is Malcolm Turnbull the last person in Australia who doesn't see the need for a Banking Royal Commission?

— Bill Shorten (@billshortenmp) November 29, 2017
Small business hopes inquiry will stop "unconscionable behaviour by the banks"
The Australian Small Business and Family Enterprise Ombudsman welcomes the inquiry and hopes it will examine past cases where small businesses have been treated unfairly.
"The asymmetry in power between the banks and small businesses, together with the conduct of banks particularly since the global financial crisis in 2008, has left many small businesses in a devastating financial position," said Ombudsman Kate Carnell.
"Many have lost their businesses as well as their family homes, with no prospect until now of obtaining access to justice.
"I've been concerned that in some cases there may have been unconscionable behaviour by the banks and this should be examined in the Royal Commission."
Royal commission must stop scandals and unfair lending by the banks
Maurice Blackburn Lawyers welcomed today's news and hope it will lead to a proper investigation into "systemic financial scandals" and "unfair lending practices".
"This must include a focus on the financial advice cross-selling models, that saw customers being pushed into taking up the banks' in-house superannuation and insurance products for more expensive fees and greater commissions, despite this often being against the best interests of the customer," said Maurice Blackburn principal Josh Mennen.
"A decade of lending complacency has left thousands of Australians over-committed, putting them at imminent risk of default.
Mr Mennen said it's notable that the Treasurer's draft Terms of Reference released today did not cover mortgage brokers, banks' subsidiaries or pay-day lenders.
"It's a very conspicuous omission in what should be a thorough and forensic examination of the banking and financial sector."