The Australian Prudential Regulation authority (APRA) today announced new restrictions on interest-only home loan lending.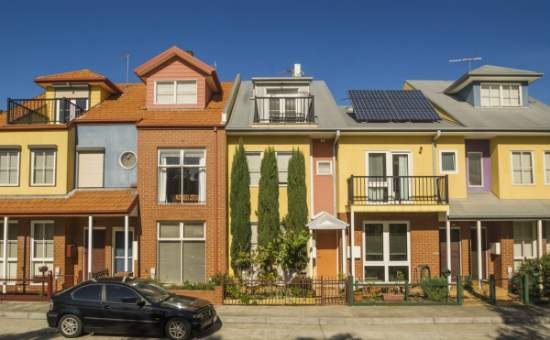 The latest measures are aimed at improving the quality of mortgage lending and moderating the growth of investor lending in particular.
Writing to all banks today, APRA handed down new limits on interest-only and investor lending amid heightened risks of household debt and rising house prices.
APRA Chair Wayne Byres said the new measures being introduced would help protect the economy.
"Our objective with these new measures is to ensure lenders are recognising the heightened risk in the lending environment, and that their lending standards and practices appropriately respond to these conditions," Mr Byres said.
"APRA views a higher proportion of interest-only lending in the current environment to be indicative of a higher risk profile.
"We will therefore be monitoring the share of interest-only lending within total new mortgage lending for each ADI, and will consider the need to impose additional requirements on an ADI when the proportion of new lending on interest-only terms exceeds 30 per cent of total new mortgage lending."
What steps has APRA taken?
APRA has written to all lenders that are ADIs (authorised deposit-taking institutions), saying that they are expected to:
Limit the flow of new interest-only lending to 30% of total new residential mortgage lending, and within that:
Place strict internal limits on the volume of interest-only lending at loan-to-value ratios (LVRs) above 80%
Ensure there is strong scrutiny and justification of any instances of interest-only lending at an LVR above 90%
Manage lending to investors so as to comfortably remain below the previously advised benchmark of 10% growth
Review and ensure that serviceability metrics, including interest rate and net income buffers, are set at appropriate levels for current conditions
Continue to restrain lending growth in higher risk segments of the portfolio such as high loan-to-income loans
Investor borrowing continues to grow
This move from APRA comes in the wake of increasingly fast growing rate hikes and investor borrowing over the last few years.
In December 2016, the annual growth figure for investment housing credit accelerated to 6.2% from 5.6%, which is getting dangerously close to the annual speed limit of 10% set by APRA.
This limit is in place to ensure that investor lending and the prices of housing across Australia remain stable.
Turnbull Government welcomes changes
The government has welcomed these additional supervisory measures from APRA, in the words of Treasurer Scott Morrison.
According to Mr Morrison, these measures will help to provide stability to the housing market by reducing higher risk activity.
"Australia's independent financial regulators play an important role in helping to ensure Australia's financial system is strong and stable and can withstand external shocks," he said.
"I have remarked upon the relatively high proportion of interest-only loans on housing lending and I welcome APRA's tightening of lending standards in that area.
"I have also noted the additional measures taken independently by ADIs to limit future investor credit growth."