Peer to Peer (P2P) and Peer to Business (P2B) is a growing area of alternative lending. An example of digital disruption, P2P and P2B lending platforms provide a conduit for direct lending between individuals with money to invest and individuals and/or businesses wishing to borrow.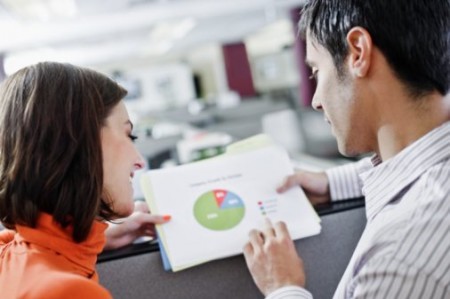 Launched less than 12 months ago, ThinCats Australia facilitates lending of secured business loans to small and medium sized enterprises. We caught up with ThinCats CEO, Sunil Aranha, to find out a little more about the business.
Q: Why can P2B provide a better solution to the borrower?
A: P2B platforms, particularly ThinCats connects lenders directly with SME borrowers, usually for start up or established SME?s to access finance to grow their business, without having to provide real estate security usually required by the banks, or in the case of start up businesses access to finance that is just not available from the banks, all at competitive rates.

What is P2P lending?
Q: Why can it provide a better solution for lenders?
A: Lenders (currently wholesale and sophisticated investors) and/or their SMSF?s can allocate funds to access a unique fixed income asset class – previously the domain of banks only, through fractional lending (with a minimum bid of $1000), with full control over their investment (lending) decision, earning attractive rates of interest between 11% p.a and 18% p.a. on direct lending to small business (secured by a charge over the business assets and supported by Directors guarantees).
Q: Does it provide access to people (businesses) who otherwise could not get a (bank) loan?
A: Yes, however there is a distinction between ThinCats and other online/traditional mezzanine or private lenders, in that ThinCats only considers for eligible listing finance (between $50k and $2m) for growth, acquisition, equipment and working capital, where repayments are made from the increases in operating cash flows of the business over a term of 2-5 years, whereas a majority of other online and alt finance lenders tend to operate as short term financiers (up 6/12 months) charging interest by the month (annualised at up to 99%) to assist with short term cash flow needs.

ThinCats enters SME market
Q: Can borrowers expect better priced loans than through traditional lenders?
A: Yes, generally traditional lenders i.e. the banks lend business finance secured by a mortgage over real estate and therefore the rates of interest reflect the mortgage market rates of 5%-7%. Therefore it makes more sense for borrowers to approach a P2B platform, only after they have exhausted the finance they can get from the banks, however there are some borrowers who are reluctant to offer their homes as security for a business loan and in those instances they may approach a P2B platform for their primary business loan.
Q: How do you manage the investment risk for lenders?
A: We are a platform that introduces borrowers to lenders who make direct decisions on whether or not they wish to lend – on a bespoke deal by deal basis- and as such they are assume the risk of default. However, with fractional lending a lender can diversify their risk by lending a small amount to a large number of businesses thereby harnessing the true value of P2B lending. As a platform we also offer specialist external collection services to facilitate an orderly collections and asset disposal process.
Q: What return premium should lenders expect to receive to compensate for the increased risk?
A: P2B lending is an alternative fixed income asset class and should be evaluated against similar products.

P2P lending overseas
Q: What is the approval process for a loan? How long does it take? Is it faster than traditional lenders?
A: Whilst generally faster than traditional lenders, our process is high touch and can take between 4-6 weeks from application to receipt of loan funds. The borrower usually completes a preliminary application available on our website and our expert risk team evaluates and responds with an initial view within 24 hours.
After that, if we agree to proceed, once an application is completed (1 week) we prepare a detailed information memorandum (on behalf of and agreed by the borrower) that is listed along with supporting documentation that includes VEDA checks, Personal Asset and Liability statements, Directors CV?s and other info that may be required by the lenders in order to make a decision (1 week). The loan is then listed for a period of 2-3 weeks or shorter if it is funded earlier, after which external solicitors along with the borrowers complete loan and security documentation prior to the loan being disbursed ( 1 week).
Q: What risk profile of investor is suited to P2B lending?
A: As a platform we do not advise investors – who make their own decision on loans listed on the platform with full access to all borrower details.