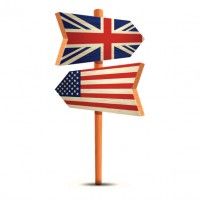 While peer to peer (P2P) lending is just beginning to emerge in Australia, it has been around for almost 10 years overseas and has been particularly successful in both the UK and the US. Whilst only a tiny slice of the global financial system, P2P lending is an alternative option that can be attractive to both lenders and borrowers alike, and is growing at a rapid rate.
P2P lending was worth £1.7 billion last year in the UK, of which half is from Peer to Business lending, where investors lend to small and medium businesses. P2P lending is currently only worth around 1% of total lending to small businesses in the UK, however it has been growing by an average 200% a year since conception.
The modern formula for P2P lending originated in the UK, when in early 2005 Zopa opened its doors. Since then they have lent over £725 Million (AUD$1.36 Billion) to over 80,000 people, earning their lenders £45 Million in interest payments. With a default rate of less than 0.5%, and a safeguard fund in place to cover bad loans, Zopa is seen an attractive investment opportunity by some sophisticated investors and on the flip side, borrowers with a solid credit history can also attract a competitive loan interest rate.
The British Government also believes P2P lending has an important role in stimulating the economy as it handed out many millions of pounds to P2P lending platforms, a move it believes will help to ensure that businesses have access to the finance they need to grow and succeed. From late January, The Royal Bank of Scotland will also begin steering all rejected corporate loan applicants to alternative finance providers, a move which may become compulsory in the near future.
In early 2006, Prosper was the first company to launch a US P2P lending platform. Quickly following that was LendingClub (now the largest P2P lender in the world) and other competitors. In 2014, the combined loans to date amongst LendingClub and Prosper (the two largest P2P lenders) surpassed US$6 Billion.
P2P lending in the US has recently taken a huge step forward in becoming a challenger to traditional banking, when in December LendingClub debuted on Wall Street with its IPO. The company?s valuation quickly rose to over US$8 Billion, which places it higher than all but 14 US banks.
The rate of adoption of P2P lending by consumers in the US in skyrocketing, with Prosper reporting growth of over 500% from Q3 of 2013 to Q3 of 2014. Prosper has grown rapidly, from the company taking 8 years to generate US$1 Billion in loans to achieving the next billion in loans only 6 months later.
P2P lending appears to have a bright future ahead of itself, and with the Australian market beginning to bloom, it will not be long before P2P lending becomes a household name in our sunburnt country. You can read more about what P2P lending is here.