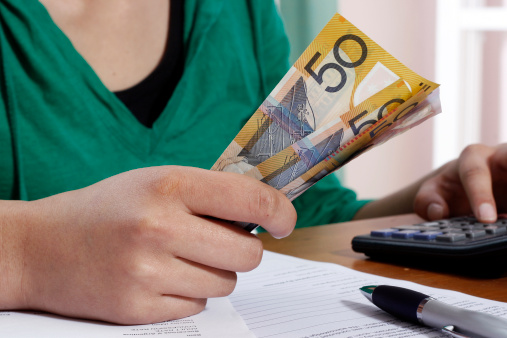 Peer to peer (P2P) lending is flavour of the decade and it?s a trend that has well and truly arrived in Australia. Newest P2P kid on the block is MoneyPlace – a start-up founded by a small team of former NAB executives. CANSTAR caught up with MoneyPlace Founder and CEO, Stuart Stoyan, for a Q&A.
Q: What made now the right time to launch MoneyPlace in Australia?
A: We saw that borrowers might pay 20% on a credit card but investors only receive 2% on their cash (as a term deposit, or 0% for a transaction account!)  This struck us as inherently unfair, especially when combined with the fact that consumer lending is one of the most profitable areas for Australian banks (providing over $2 billion in profits). We?d seen the success that Lending Club and others have had overseas and thought it was time to bring the P2P lending proposition to Australia.
Q: All the MoneyPlace founding team members have Big Bank experience – what makes our financial institutions ripe for disruption?
A: Financial services is one of the last remaining industries yet to be disrupted. Three necessary conditions are in place making it ripe for disruption: oversized profits, a lack of innovation and a dissatisfied customer base.  While a hugely profitable industry, there has been a lack of innovation in financial services outside of payments, which arguably has been driven by non-banks.  This has resulted in most borrowers and investors being dissatisfied with the current offering and keen for a better, fairer way.
We are also seeing some banking executives talking down peer-to-peer lending and other innovators. This is the same as the buggy whip makers decrying the automobile – taking an anti-innovation stance in the absence of updating their own business model.
Q: P2P lending is a boon for borrowers. It is riskier for lenders though. What strategies does MoneyPlace use to reduce the risk of capital loss?
A: With P2P lending borrowers win in that they will now be able to get fairer-priced loans that better reflect their underlying risk: they can get a personal loan for as little as 9%. The banks currently have a ?one size fits all? approach where everyone gets the same rate (around 15%).  This means that credit-worthy borrowers effectively subsidise less credit-worthy borrowers.  MoneyPlace?s borrowers also get a great online customer experience, being able to apply for and get confirmation of a loan in less than 10 minutes.
We are equally excited that this is the first time that investors can invest in unsecured consumer-credit products (previously only available to the banks). P2P loans are a form of fixed income investment, and while the investor is exposed to default risk, we reduce this risk in three ways.
Firstly, we target only the highest quality borrowers, the same borrowers who currently get loans from banks, and we expect low default rates of 1-2%.
Secondly, we use a wide range of data sources to assess a borrower?s risk, whereas a bank typically just relies on credit bureau information.  This means that we are able to assess risk better than a bank, providing investors with more certainty around the likelihood of default and less volatile returns.
Finally, we fractionalise the loans to enable an investor to gain exposure to 100+ loans.  Investors therefore achieve diversification, so that while a small number of loans may default, the overall loan portfolio of 100+ loans provides a positive return.
These strategies have been successfully employed overseas to provide P2P investors with 8-10% net returns.
Q: You?re waiting on your ASIC license – do you have a launch date as yet? What type of investors will you be targeting?
A: MoneyPlace is excited to be fine-tuning our service ready for a mid-year launch, and will be targeting retail and wholesale investors.   We look forward to bringing a fairer, better proposition to Australian borrowers, and to providing Australian investors with the opportunity to invest in personal loans. Currently we have a credit license (enabling us to lend to borrowers), and we are in the process of finalising our financial services license, which enables us to receive money from investors.
Readers can find out more about MoneyPlace here and more about  P2P lending here.
Articles you might like
Pros and cons of peer to peer lending