Telstra saw the largest drop in share price in the ASX 200 last week, also experiencing a significant drop in market capitalisation.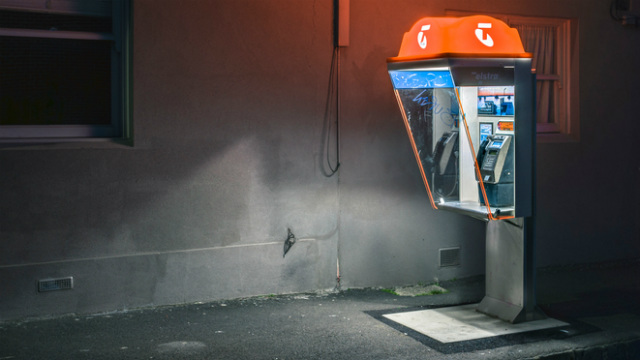 Telstra Corporation's share price fell by 9.7% over the Monday-Friday trading period last week, while its market cap fell by just under $3.39 billion.
These falls were in the wake of Telstra announcing thousands of job losses – 8,000 to be exact – as the telecommunications company prepares for a major overhaul by the 2022 financial year.
Canstar General Manager of Wealth Josh Callaghan said the company continued its stock market decline following CEO Andy Penn's launch of their corporate strategy early last week.
"Telstra's shares closed the week at $2.66, which is almost 40% below their 52-week high of $4.42," Mr Callaghan said.
Telstra said it was targeting a further $1 billion in cost-cutting, taking total reductions to $2.5 billion.
Telstra will be smaller and structured to support easier, quicker ways of working so we are agile enough for rapid change $TLS

— Telstra News (@Telstra_news) June 19, 2018
Penn said this new strategy would fundamentally change the nature of telecommunication products and services in Australia by eliminating many pain points for customers.
"We will take a bolder stance and use the disruption in the telecommunications industry to lead the market for the benefit of our customers, employees and shareholders," Mr Penn said.
"We are creating a new Telstra that is able to continue to lead the market. In the future, our workforce will be a smaller, knowledge-based one with a structure and way of working that is agile enough to deal with rapid change.
"This means that some roles will no longer be required, some will change and there will also be new ones created."
Top 5 Share Price Winners and Losers of the ASX 200 (18/06/2018 to 22/06/2018)

Winners
Losers
Rank
% Change
Rank
% Change
1
Apn Outdoor Group (APO)
12.7
1
Telstra Corporation (TSL)
-9.7
2
Idp Education Ltd (IEL)
8.4
2
Mayne Pharma Ltd (MYX)
-8.2
3
Gateway Lifestyle Group (GTY)
7.9
3
SOUTH32 Ltd (S32)
-6.9
4
CSL Ltd (CSL)
7.7
4
Credit Corp Group (CCP)
-6.8
5
ANZ Banking Group Ltd (ANZ)
7.3
5
Lynas Corporation (LYC)
-6.5
Prepared by Canstar. Prices taken as of week to week close.
Top 5 Market Cap Winners and Losers of the ASX 200 (18/06/2018 to 22/06/2018)

Winners
Losers
Rank
$ Change
% Change
Rank
$ Change
% Change
1
Commonwealth Bank (CBA)
$8,447,246,064
7.0
1
Telstra Corporation (TLS)
-$3,389,589,889
-9.7
2
CSL Ltd (CSL)
$6,437,651,631
7.7
2
BHP Billiton Ltd (BHP)
-$3,179,574,194
-2.9
3
ANZ Banking Group Ltd (ANZ)
$5,672,846,422
7.3
3
SOUTH32 Ltd (S32)
-$1,384,673,310
-6.9
4
Westpac Banking Corp (WBC)
$5,237,743,558
5.5
4
RIO Tinto Ltd (RIO)
-$1,319,725,914
-3.7
5
National Aust. Bank (NAB)
$4,057,201,799
5.7
5
Ramsay Health Care (RHC)
-$592,098,068
-5.0
Prepared by Canstar. Prices taken as of week to week close.
Commonwealth Bank sees major market cap increase
Commonwealth Bank was one of three major banks to experience significant market cap increases last week, rising by $8.4 billion (7%).
It is unclear whether this will continue, after the banking giant today announced it would demerge its wealth management and mortgage broking business and also undertake a strategic review of its general insurance business.
CommBank said these actions would result in the creation of of a "leading independent wealth management business", enabling CBA to enhance its focus on its core banking businesses in Australia and New Zealand.
"Today's announcement is another step in our stated priority to become a simpler, better bank and has followed a thorough review of the Group's businesses and its optimal organisational structure to drive growth and shareholder value for all businesses," CBA chief executive Matt Comyn said.
"By allowing CBA and CFS Group to focus on their core businesses and market-leading positions, we believe the plan will unlock value in both groups for our shareholders."
ASX closes strongly
It was a good week overall for traders, according to Josh Callaghan, with the ASX200 closing at 6,115 – up 131 points from the previous week.
"This is a closing level not seen in over 10 years," Mr Callaghan said.
"The big four banks pushed the index up with CBA and ANZ up around 7% and Westpac and Nab up over 5% adding over $23billion to their market caps.
"While BHP, South32 and Rio Tinto's market caps all took a tumble last week, rallying oil prices and positive sentiment towards the sector may see them recover losses in the early trade this week."