The stock market went tumbling last week after Donald Trump imposed tariffs on Chinese imports, but it was Sigma Healthcare and Webjet who suffered the most on the ASX200.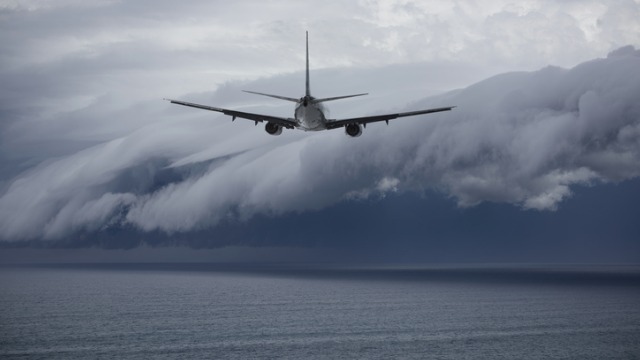 Pharmaceutical company Sigma Healthcare suffered the largest drop last week, plummetting 13.3% in value after reporting an underlying net profit decrease of 10.5% and a 5.4% fall in full-year revenue.
According to Sigma CEO and Managing Director Mark Hooper, sales revenue was heavily impacted by declining sales of low-margin hepatitis C medicines.
"This is an important turning point for Sigma," Mr Hooper said in a statement.
"[Thursday's] result is in line with guidance. We are working harder than ever to ensure we can grow and diversify our earnings, improve customer service and keep a close eye on costs."
Webjet's share price fell 8.7% over the week, despite no major announcements being made by the online travel agency.
A possible reason for this fall was a broker note out of Ord Minnett stating that analysts had cut the price target on Webjet's shares from $14.35 to $13.96. As at 26 March, the broker has since raised the target price up to $14.
The biggest winner during a difficult week was Spark New Zeland, whose share price experienced a rise of 6.1%.
The telco provider became the first in New Zealand to do a live 5G mobile test last week, achieving test speeds up to nine times faster than those of fibre cable networks.
"We intend to be at the forefront of deploying this technology in New Zealand once the required spectrum is made available," Spark's Managing Director Simon Moutter said.
"We want to be ahead of the pack in preparing for it, testing it, in deploying it, and we want to be the partner of choice for all of those New Zealand businesses who are starting to think about its uses in their industry."
Top 5 Winner and Losers of the ASX 200 (19/03/2018 to 23/03/2018)

Winners

Losers

Rank
Change (%)
Rank
Change (%)
1
Spark New Zealand (SPK)
6.1
1
Sigma Health Ltd (SIG)
-13.3
2
Alumina Ltd (AWC)
6.0
2
Webjet Ltd (WEB)
-8.7
3
Soul Pattinson (SOL)
4.9
3
Southern Cross Media (SXL)
-7.1
4
Evolution Mining Ltd (EVN)
4.8
4
Crown Resorts Ltd (CWN)
-7.1
5
Apn Outdoor Group (APO)
4.8
5
Galaxy Resources (GXY)
-7.1
Source: Canstar
Australia feeling the heat from US – China trade war
Global stock markets were left reeling on Friday after US President Donald Trump imposed $60 billion worth of tariffs on Chinese imports, which saw China slap $3 billion worth of tariffs on US imports in response.
The President said these tariffs were a retaliation against the "theft" of American intellectual property, and it has many in the industry concerned about an upcoming trade war.
The S&P/ASX 200 index fell by more than 116.452 points to just over 5820 on Friday, while Wall Steet had its biggest fall in more six weeks.
"Our local market took its lead from the US last week as the rhetoric of trade wars between the US and China heated up – the Dow Jones industrial average has wiped off any gains since November last year, " Canstar's General Manager of Josh Callaghan said.
"The local market is taking too much of a lead from the US in my opinion, which is overstating the risk to our big businesses from these potential tariffs."
Mr Callaghan said US markets have greater room for a correction than Australian markets, given the fact they have recently had an "incredible bull run that our local markets have not".
"Local investors are making decisions as if their money is sitting in an overheated market which the ASX clearly isn't," he said.
"I think what we're seeing is money moving to the sidelines that perhaps wasn't committed to where it has been invested and therefore, investors are happy to run for cash while they can."