Domino's Pizza's share prices grew again last week, with its share price up over 20% to close at $52.36 on Friday.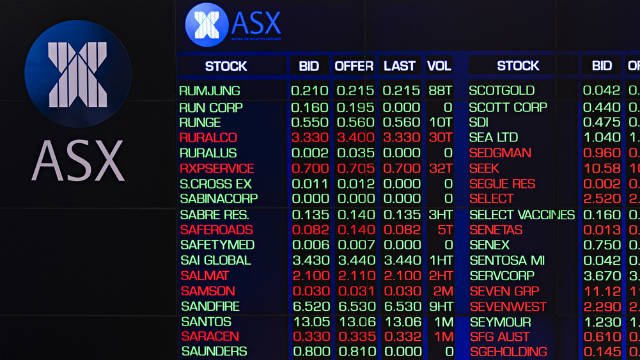 While the ASX 200 shed a little over 30 points last week to close at 5,995, Domino's shares gained 21.7%.
Canstar General Manager of Wealth Josh Callaghan said the company's gain followed the release of broker note from Macquarie.
"There was no news released from the company, however, Macquarie upgraded their view of the company which led to a positive response from the market," Mr Callaghan said.
Macquarie upgraded Domino's Pizza's shares from a 'Neutral' rating to 'Outperform' and also increased its share price target to $55 (from $45).
Other stocks to experience the top share price gains last week included Blackmores (+20.5%), which continued its rise towards the highs of Christmas.
"Having opened in May at around $118 it closed the week at $151, about $25 off its 12-month high," Mr Callaghan said.
Plumbing manufacturer Reliance Worldwide also saw its share price increase last week, up 18.4%.
It recently announced a major acquisition of John Guest Holdings in the United Kingdom for $1.22 billion.
Seven West Media and Investa Office Fund also experienced share price growth last week, up 13.9% and 13.5% respectively.
Top 5 Winner and Losers of the ASX 200 (26/05/2018 to 01/06/2018)
Winners
Losers
Rank
Change (%)
Rank
Change (%)
1
Domino's Pizza Enterprises Ltd (DMP)
21.7
1
Metcash Limited (MTS)
-15.6
2
Blackmores Limited (BKL)
20.5
2
Monadelphous Group Limited (MND)
-15.2
3
Reliance Worldwide Corporation Ltd (RWC)
18.4
3
Technology One Limited (TNE)
-11.8
4
Seven West Media Ltd (SWM)
13.9
4
Ausdrill Limited (ASL)
-10.6
5
Investa Office Fund (IOF)
13.5
5
QBE Insurance Group Ltd (QBE)
-10.2
Prepared by Canstar. Prices taken as of week to week close.
Losers list: Metcash shares "tumble"
Consumer goods distributor and parent company to IGA, Metcash, saw its share price fall 15.6% last week.
"Metcash wiped off all gains since the start of December closing at $2.90 last week," Mr Callaghan said.
"The 15% tumble in value came off the back of an investor update where the company announced one of its large customers, Drakes Supermarkets, would not be renewing its distribution contract with the company."
Another company to see a drop off in its share price last week was software company TechnologyOne, down 11.8%.
"Technology One shares continued their decline after the company went ex-dividend at the end of May and the market continues to digest the company's half-yearly update," Mr Callaghan said.
In May, the company reported half-year profit that was below market expectations.
"Despite the falls, Tech One shares are still trading at a price earnings ratio north of 20," Mr Callaghan said.
Other companies that experienced a decreased share price last week included engineering consultant Monadelphous Group (-15.2%), metal mining company Ausdrill (-10.6%) and QBE Insurance Group (-10.2%).