Domino's Pizza experienced one of the Australian stock market's biggest increases last week, rising by 12% after "outstanding performance" on its first quarter 2018 financial results.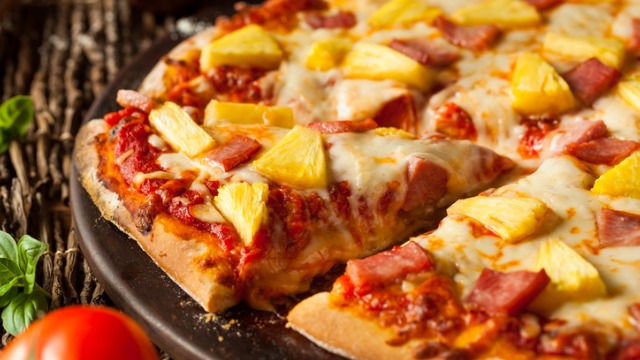 This was the second biggest weekly share price increase on the ASX 200 last week, with shares in private healthcare provider Healthscope rising 17.2% in price.
Highlights from Domino's first-quarter results that contributed to a higher share price include:
Global retail sales growth of 16.8%
Domestic sales growth of 8.3%
International sales growth of 5.0%
Global net store growth of 110
J. Patrick Doyle, President and CEO of Domino's Pizza said the first quarter of 2018 was an "outstanding performance".
"We delivered in every way, from global retail sales growth through strong domestic and international same store sales comps, to new stores, and through both delivery and carry out," Mr Doyle said.
Healthscope meanwhile has been the subject of a cool $4.11 billion takeover bid from BGH Capital, which also owns its biggest shareholder Australian Super.
This proposed takeover would see Healthscope paid $2.36 in cash per share – a premium of about 16% of its closing price on Tuesday (24/04/18).
In a statement to the ASX, Healthscope said that the board has commenced an assessment of the proposal.
Top 5 Winner and Losers of the ASX 200 (23/04/2018 to 27/04/2018)
Winners
Losers
Rank
Company
Change (%)
Rank
Company
Change (%)
1
Healthscope Limited (HSO)
17.2
1
Boral Limited (BLD)
-13.1
2
Domino's Pizza Enterprises (DMP)
12.0
2
Resolute Mining (RSG)
-10.5
3
Metcash Limited (MTS)
10.8
3
Australian Pharmaceutical Industries (API)
-7.4
4
Speedcast International (SDA)
9.7
4
Bellamy's Australia (BAL)
-6.9
5
Treasury Wine Estate (TWE)
8.2
5
AMP Limited (AMP)
-6.5
Prepared by Canstar. Prices taken as of week to week close.
AMP continues to suffer
AMP meanwhile featured in the loser's list again as the fallout from the banking royal commission continues.
"While AMP only finished 6.5% down for the week, it brings it up to over 16% over the past two weeks," Canstar's General Manager of Wealth Josh Callaghan said.
"With the Chairperson resigning over the weekend and more board fallouts possible, it's likely that the market will continue to weigh heavy on them.
"The week finished strong for the ASX with the All Ords closing above 6000 for the first time in April despite a large drag from the financial sector in the wake of the royal commission."