Amid a sliding market, a handful of stocks on the ASX 200 experienced notable share price gains over last week's trading, including shares in health supplements company Blackmores (up 9.3%) and Domino's Pizza (up 6.4%).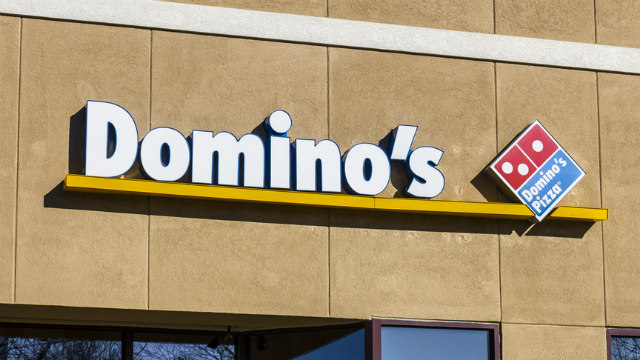 The biggest share price rise on the ASX 200 over the week was felt by Australian-based pokies machine manufacturer Aristocrat Leisure (up 10.4%) following a significant jump in digital revenue and continued growth in its Americas business.
The company announced a net profit of $256.5 million in the six months ending March 31, with its digital revenue more than tripling in that time and making up nearly 34% of total revenue – more so than its gaming operations.
Other significant share price gains were felt by consumer goods distributor and parent company to IGA, Metcash (up 7.6%), and healthcare manufacturer Nanosonics (up 6.3%).
Top 5 Winner and Losers of the ASX 200 (19/05/2018 to 25/05/2018)
Winners
Losers
Rank
Change (%)
Rank
Change (%)
1
Aristocrat Leisure (ALL)
10.4
1
Retail Food Group Limited (RFG)
-10.1
2
Blackmores Limited (BKL)
9.3
2
Technology One Limited (TNE)
-10.0
3
Metcash Limited (MTS)
7.6
3
Ausdrill Limited (ASL)
-9.7
4
Domino's Pizza Enterprises Ltd (DMP)
6.4
4
Monadelphous Group Limited (MND)
-8.7
5
Nanosonics Ltd (NAN)
6.3
5
Pilbara Minerals Ltd (PLS)
-8.5
Prepared by Canstar. Prices taken as of week to week close.
Reflecting on the past week, Canstar's General Manager of Wealth Josh Callaghan said the ASX 200 nudged down closer to the 6,000 mark last week but managed to pull out closes above this mark for the entire week.
"The reason for the weight on the market is a mixed bag with Telstra shares moving strongly both up and down during the week, BHP share price came off a little while Technology One took a 10% tumble," Mr Callaghan said.
"Aristocrat Leisure, Blackmores and Metcash did their best to counteract the selling to close the index at 6,035 – about 100 points off the 12-month high."
Retail Food Group shares took a hit
Shares in Gold Coast's Retail Food Group dropped in price by 10.1% last week, hitting a low of 79 cents per share on Friday.
Operating Gloria Jeans, Brumby's Bakeries, Donut King, Michel's Patisserie and more, the franchisor announced a $87.8 million loss in the six months to March 31 and is battling a debt claim of $1.62 million.
Retail Food Group has previously flagged the closure of at least 160 of its domestic franchises.
Other companies to 'lose' on the ASX 200 last week include software company TechnologyOne (-10.0%) following a poorer than expected half-year earnings result.
Metal mining company Ausdrill (-9.7%), construction engineering company Monadelphous Group (-8.7%) and lithium and tantalum producer Pilbara Minerals (-8.5%) also experienced decreases in share price.