Australia's largest banks experienced some of the biggest hits on the share market last week.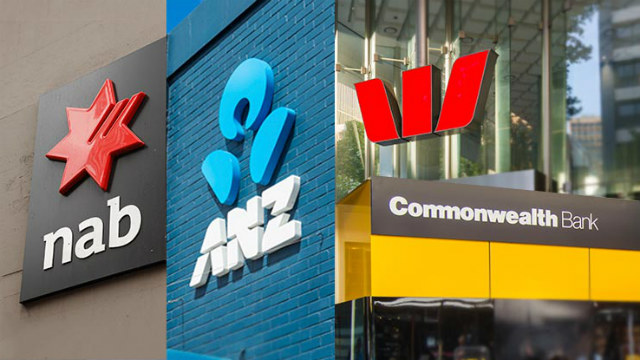 Commonwealth Bank, ANZ and NAB all shed around 3% off their market value last week in the lead up to the banking royal commission's two weeks of hearings into the superannuation industry that started today.
Canstar's General Manager of Wealth Josh Callaghan said the banking sector weighed heavily on the ASX 200 last week after having enjoyed a two-month recovery from earlier share price falls related to the royal commission.
"The weaker market last week is possibly representative of the fact that the buyers in the market have now dried up a little," Mr Callaghan said.
"Also, the banks are about to go through a fresh round of grilling from the commission on their practices around superannuation so it's quite possible that investors are in a state of 'watch and see'."
At the close on Friday, Commonwealth Bank's share price dropped to the month-low of $72.83 a share, while NAB and ANZ experienced similar sharp drops.
The share price falls also coincided with the release of the Productivity Commission's critical banking report on Friday that highlighted the largest lenders' ability to "exercise market power over their competitors and consumers".
Trade wars weigh on the miners
The mining sector also came under pressure last week amid the ongoing trade war between the US and China, where both sides have been increasing trade tariffs on goods and services for more than five months now.
BHP's market value shed more than $3 billion, while RIO Tinto's dropped by more than $1.9 billion last week.
"RIO and BHP were both sold down by the market last week off renewed concerns around the US-China trade wars and RIO's first-half results under-performing analysts' expectations," Mr Callaghan said.
"RIO is listed on both the London stock exchange, the ASX and can be indirectly traded in the US markets which can lead to negative news being oversold, however, the market will continue it's process of price discovery this week and we'll see if it has, in fact, been oversold."
ASX 200 Top 5 Biggest Gains and Losses – Market Cap (30/07/2018 to 03/07/2018)
Biggest Gains
Biggest Losses
Rank
Company
$ Change
% Change
Rank
Company
$ Change
% Change
1
Telstra Corporation Ltd (TLS)
$713,597,871
2.2
1
Commonwealth Bank of Australia (CBA)
-$4,452,402,613
-3.4
2
Wesfarmers Ltd (WES)
$646,288,938
1.2
2
BHP Billiton Limited (BHP)
-$3,275,924,927
-3.0
3
AMP Limited (AMP)
$583,693,828
6.1
3
Australia and New Zealand Banking Group (ANZ)
-$2,423,438,867
-2.8
4
James Hardie Industries plc (JHX)
$538,659,424
5.6
4
National Australia Bank Ltd. (NAB)
-$2,077,824,827
-2.7
5
Lendlease Group (LLC)
$528,320,064
4.6
5
RIO Tinto Limited (RIO)
-$1,996,085,444
-5.9
Prepared by Canstar. Prices taken as of week to week close.
Nine and Fairfax shares rebound
Shares in Nine Entertainment have recovered from an initial share price slump on its announcement in late July that it has launched a takeover bid for media group Fairfax.
Nine's share price was up 8.2% to close at $2.37 per share last week, while Fairfax's share price rose 7.5% to 87 cents.
Telstra was another company that performed well, with its market value increasing by more than $7 million.
The telecommunications company announced its new organisational structure and leadership team last Monday, which Telstra CEO Andrew Penn said would ultimately create a "simplified and streamlined structure" to deliver market-leading innovations.
Ardent Leisure still haunted by Dreamworld tragedy
Theme park owner Ardent Leisure was among the top five companies to suffer sharp share price falls last week.
Ardent's shares slumped 10.2% to $1.81 after it warned last Monday that its revenue continued to be impacted by a "slow recovery" in patronage following the fatal Dreamworld ride accident in 2016.
ASX 200 Top 5 Biggest Gains and Losses – Share Price (30/07/2018 to 03/07/2018)
Biggest Gains
Biggest Losses
Rank
Company
Closing Price
% Change
Rank
Company
Closing Price
% Change
1
Credit Corp Group Limited (CCP)
$22.45
18.9
1
Regis Resources Limited (RRL)
$4.24
-16.7
2
ALS Ltd (ALQ)
$8.62
12.2
2
WiseTech Global Ltd (WTC)
$14.97
-13.3
3
Nine Entertainment Co Holdings Ltd (NEC)
$2.37
8.2
3
Orocobre Limited (ORE)
$4.37
-11.7
4
Fairfax Media Limited (FXJ)
$0.87
7.5
4
Independence Group NL (IGO)
$4.27
-10.9
5
Greencross Limited (GXL)
$4.39
7.3
5
Ardent Leisure Group (AAD)
$1.81
-10.2
Prepared by Canstar. Prices taken as of week to week close.