Mining giants BHP Billiton and Rio Tinto were two of last week's biggest winners on the ASX 200 in terms of market capitalisation growth, gaining more than $3 billion and $1.6 billion respectively.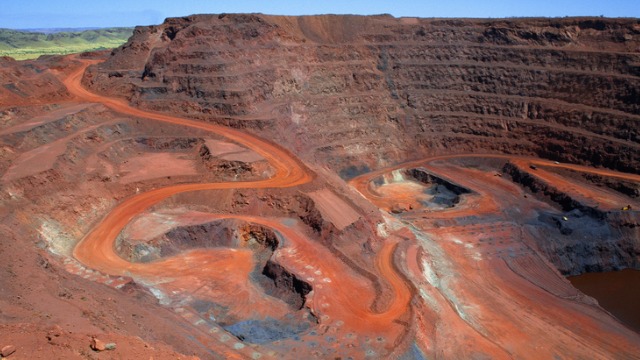 BHP saw a market cap increase of $3,099,281,916 – a change of 2.9% while RIO Tinto's market cap grew by $1,624,912,532 (4.8%), following a rise in base metal prices.
BHP last week received first-round bids for its US Shale portfolio from several oil majors, including BP and Chevron, estimated to be worth around $US10 billion.
Rio Tinto, meanwhile, furthered its relationship with Chinese miner Minmetals, signing a $7.2 million exploration joint venture.
Canstar's General Manager of Wealth Josh Callaghan classed these combined $4billion-plus market cap changes as "stellar gains".
"On the flip side, Ramsay Health Care took heavy losses last week, down over 7% to $56.64," Mr Callaghan said.
"While being about $20 per share off their 52-week high, they're still trading at a PE ratio of over 24, which is much closer to the average for healthcare.
"With no news coming out from the company the only thing I can put the decline down to is possibly a downgrade from Credit Suisse."
The other big news out of last week's losers list is the presence of AMP, which shed another 5.6% in market cap.
"This brings the (AMP's) total slide to over $2 billion, and has knocked the financial product and advice company out of the ASX20."
AMP was replaced by Amcor in the list.
Top 5 Market Cap Winners and Losers of the ASX 200 (02/06/2018 to 08/06/2018)

Winners
Losers
Rank
$ Change
% Change
Rank
$ Change
% Change
1
BHP Billiton Ltd (BHP)
$3,099,281,916
2.9
1
Ramsay Health Care (RHC)
-$945,740,259
-7.6
2
RIO Tinto Ltd (RIO)
$1,624,912,532
4.8
2
National Aust. Bank (NAB)
-$762,427,184
-1.0
3
Wesfarmers Ltd (WES)
$1,536,353,528
3.0
3
AMP Ltd (AMP)
-$627,470,864
-5.6
4
CSL Ltd (CSL)
$1,370,771,922
1.6
4
APA Group (APA)
-$424,761,785
-4.1
5
Commonwealth Bank (CBA)
$1,319,882,198
1.1
5
AGL Energy Ltd (AGL)
-$393,495,026
-2.7
Prepared by Canstar. Prices taken as of week to week close.
Retail Food Group the biggest share price loser
In terms of share price changes, Retail Food Group saw the largest percentage drop, with a share price change of -23.6%.
The beleaguered franchise chain saw its share price fall to record lows last Tuesday after posting a full financial-year loss of $87.6 million.
Underlying net profit for the year to June 30 is expected to be $34.5 million – a far cry from 2017's net profit of $75.7 million.
Ramsay Health Care featured in both market cap and share price loser lists after its share price fell by 7.6%. Nanosonics Limited, which specialises in infection control and research, was the ASX200's biggest winner in terms of share price percentage, gaining 14.1%.
Top 5 Share Price Winners and Losers of the ASX 200 (02/06/2018 to 08/06/2018)

Winners
Losers
Rank
% Change
Rank
% Change
1
Nanosonics Ltd (NAN)
14.1
1
Retail Food Group (RFG)
-23.6
2
Mayne Pharma Ltd (MYX)
9.9
2
Ramsay Health Care (RHC)
-7.6
3
Sandfire Resources (SFR)
9.4
3
Metcash Ltd (MTS)
-7.3
4
Xero Ltd (XRO)
8.7
4
Orocobre Ltd (ORE)
-6.6
5
Whitehaven Coal (WHC)
8.0
5
Blackmores Ltd (BKL)
-5.9
Prepared by Canstar. Prices taken as of week to week close.
"The market made a little ground last week in choppy trade as investors held their breath for what was to come out of the G7 summit over the weekend," Mr Callaghan said.
"The ASX200 closed out the week at 6,045, up 55 points. This week is likely to continue to be up and down as the world digests the reactions and continued comments from the summit and investors position themselves to gain from the winners."