Mining giants BHP Billiton and Rio Tinto experienced major market capitalisation losses last week, while Telstra saw another large rise in its share price.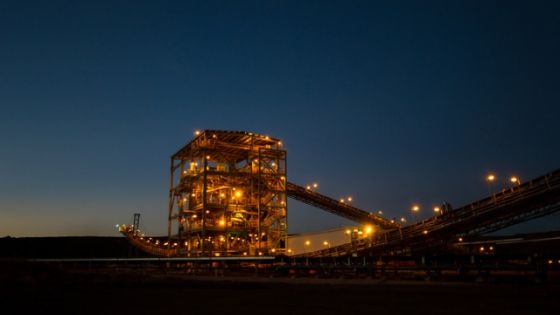 BHP and Rio's market cap fell by more than $2.3 billion and $1.5 billion respectively, despite somewhat positive news for both companies.
Rio Tinto last week announced its support for the Federal Government's proposed GST reforms between the states and territories, which is expected to leave Western Australia – a key mining sector for both companies – $4.7 billion better off.
Rio's Managing Director Joanne Farrell told the Australian Financial Review that these reforms represented a much fairer system for Australia.
"In particular the changes to WA's GST distribution represent a positive outcome for the mining sector," she said.
"The fairer distribution will encourage industry growth and development, support Australia's economic competitiveness and stimulate growth opportunities."
BHP meanwhile was in the news last week after London-based oil giant BP emerged as the front-runner to buy its onshore oil and gas operations in the US in a deal worth $US10 billion ($13.45 billion AUD).
The big four banks are again on the list of companies with the biggest market cap gain – Commonwealth Bank in particular experienced a large rise of almost $5 billion.
ASX 200 Top 5 Biggest Gains and Losses – Share Price (02/06/2018 to 06/06/2018)
Biggest Gains
Biggest Losses
Rank
% Change
Rank
% Change
1
Resolute Mining Ltd (RSG)
11.3
1
Sigma Healthcare Ltd (SIG)
-42.0
2
CYBG Plc (CYB)
10.5
2
Bellamy's Australia (BAL)
-19.7
3
Pilbara Minerals Ltd (PLS)
7.5
3
Australian Pharmaceutical Industries (API)
-13.2
4
Telstra Corporation (TSL)
6.7
4
Automotive Holdings Group (AHG)
-10.9
5
ST Barbara Ltd (SBM)
6.2
5
Lynas Corporation (LYC)
-9.0
Prepared by Canstar. Prices taken as of week to week close.
ASX 200 Top 5 Biggest Gains and Losses – Market Cap (02/06/2018 to 06/06/2018)
Biggest Gains
Biggest Losses
Rank
$ Change
% Change
Rank
$ Change
% Change
1
Commonwealth Bank (CBA)
$4,733,977,482
3.7
1
BHP Billiton Ltd (BHP)
-$2,376,651,418
-2.2
2
CSL Ltd (CSL)
$2,501,932,358
2.9
2
RIO Tinto Ltd (RIO)
-$1,525,933,087
-4.4
3
Telstra Corporation (TSL)
$2,081,327,125
6.7
3
Insurance Australia Group (IAG)
-$603,718,707
-3.0
4
Westpac Banking Corp (WBC)
$1,780,148,137
1.8
4
Sigma Healthcare Ltd (SIG)
-$360,226,965
-42.0
5
ANZ Banking Group Ltd (ANZ)
$1,720,344,930
2.1
5
Bellamy's Australia (BAL)
-$346,747,278
-19.7
Prepared by Canstar. Prices taken as of week to week close.
Telstra connects to Australia's 'most remote location'
Telstra is one of the biggest names to experience major increases last week, with a 6.7% rise in its share price which added $2 billion to its market cap.
This comes off the back of the telecommunications company switching on its 450th base station last week in one of Australia's most remote locations at Erub, also known as Darnley Island, in the Torres Strait.
Telstra area general manager Rachel Cliffe said: "the remoteness of the site made delivering coverage to the community equally challenging and rewarding."
"As well as being able to make calls and access fast wireless data, this project importantly opens up digital doors to education, health and business opportunities to benefit some of Australia's most remote communities."
It is one of 89 additional sites won by Telstra in the Priority Locations round of the Federal Government's Mobile Black Spot Program, boosting the total number of remote locations it plans to connect to more than 650.
'Telstra shares bounced 6.7% to $2.80 last week following a series of significant declines," Canstar's General Manager of Wealth Josh Callaghan said.
"Telstra shares remain over 22% lower from the beginning of the calendar year. This could be due to deteriorating market expectations for the telco following increasing competition and a deteriorating earnings outlook."
Sigma Healthcare shares smashed by 42%
Sigma Healthcare had the largest share price fall after a staggering drop of 42%.
The retail pharmacy company's share price plunged to a seven-year low after it lost the contract to supply the Chemist Warehouse discount chemist chain from mid-2019.
The deal will instead go to rival EBOS Group, which could bring in more than $1 billion in revenue during the first year of the agreement alone.
Sigma's CEO Mark Hooper stated that the company would not be willing to enter into a new contract unless it made commercial sense and provided an adequate return on invested capital.
How the market performed
According to Mr Callaghan, the ASX 200 is currently sitting at a 10 1/2 year high following a strong week with a gain just shy of 80 points to the close last Friday.
"Gold miner Resolute Mining led the charge with a gain of 11.3% as the market reacted positively to the release of a definitive feasibility study for an underground extension of a key mining project," he said.
"UK bank CYBG also had a bumper week up 10.5% despite a lack of price-sensitive announcements and a relatively flat performance from the comparable UK listed financials stocks.
"Despite a lack of market sensitive news, organic infant baby formula maker and distributor Bellamy's Australia sank 19.7% to $12.49 last week."
Bellamy's shares are down by more than 44% from their March peak following the recent bout of investor selling.