Infant formula company Bellamy's Australia saw its share price fall 14.9% last week due to poor market sentiment.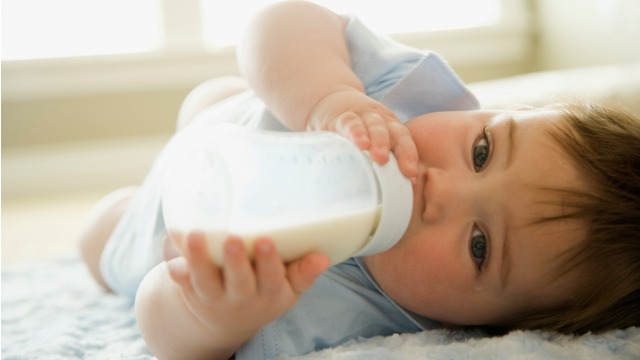 Popular milk company and fellow producer of formula a2 milk experienced a 10% drop in value last Wednesday after its revenue for the nine months up to March 31 fell below expectations.
a2 Milk announced that group revenue was $NZ 660 million – a healthy 63% increase year-on-year. However, revenue was expected to be around $NZ 900 million for the 2018 financial year, and its share price plummeted as a result.
Bellamy's share price followed suit, as investors took stock of a2's performance.
Top 5 Winner and Losers of the ASX 200 (14/05/2018 to 18/05/2018)
Winners
Losers
Rank
Change (%)
Rank
Change (%)
1
Whitehaven Coal (WHC)
11.3
1
Bellamy's Australia (BAL)
-14.9
2
Eclipx Group Ltd (ECX)
10.5
2
Lynas Corporation (LYC)
-14.7
3
Orocobre Ltd (ORE)
9.3
3
Automotive Holdings (AHG)
-12.2
4
Syrah Resources (SYR)
7.5
4
Vocus Group Ltd (VOC)
-12.1
5
Sandfire Resources (SFR)
7.0
5
Treasury Wine Estates (TWE)
-11.5
Prepared by Canstar. Prices taken as of week to week close.
While Bellamy's was last week's biggest loser on the ASX 200, Whitehaven Coal was the biggest winner, with its shares rising in value by 11.3% amid its acquisition of the Tarrawonga coal mine after buying out its partner Idemitsu.
The second biggest winner was vehicle fleet leasing company Eclipx Group, whose share price rose 10.5% over the week after a change of director's interest notice which saw director Gail Pemberton buy a further 100,000 shares.
Rounding out the top 5 last week were Orocobre, Syrah Resources and Sandfire Resources, making the winners list very resources-heavy.
Weekly market summary
Canstar's General Manager of Wealth Josh Callaghan said that the ASx 200 continued its run of closes above 6,000 for the month of May last week, ending slightly down at 6,085.
"During the week, four of the banks went ex-dividend, which means that any demand for the stock on the basis of getting dividend payments was no longer in the market," he said.
Mr Callaghan also commented on other notable company movements during the week.
"Notable company movements this week include CSL, who lifted their full-year profit guidance which the market reacted to positively," he said.
"Vacuum retailer Godfreys also had a good week after it's 99-year-old founder John Johnston effectively won back the company he founded in 1936."